Interview: Ilan Kidron Chats About His Collaboration With 'Synthony' And The Upcoming National Tour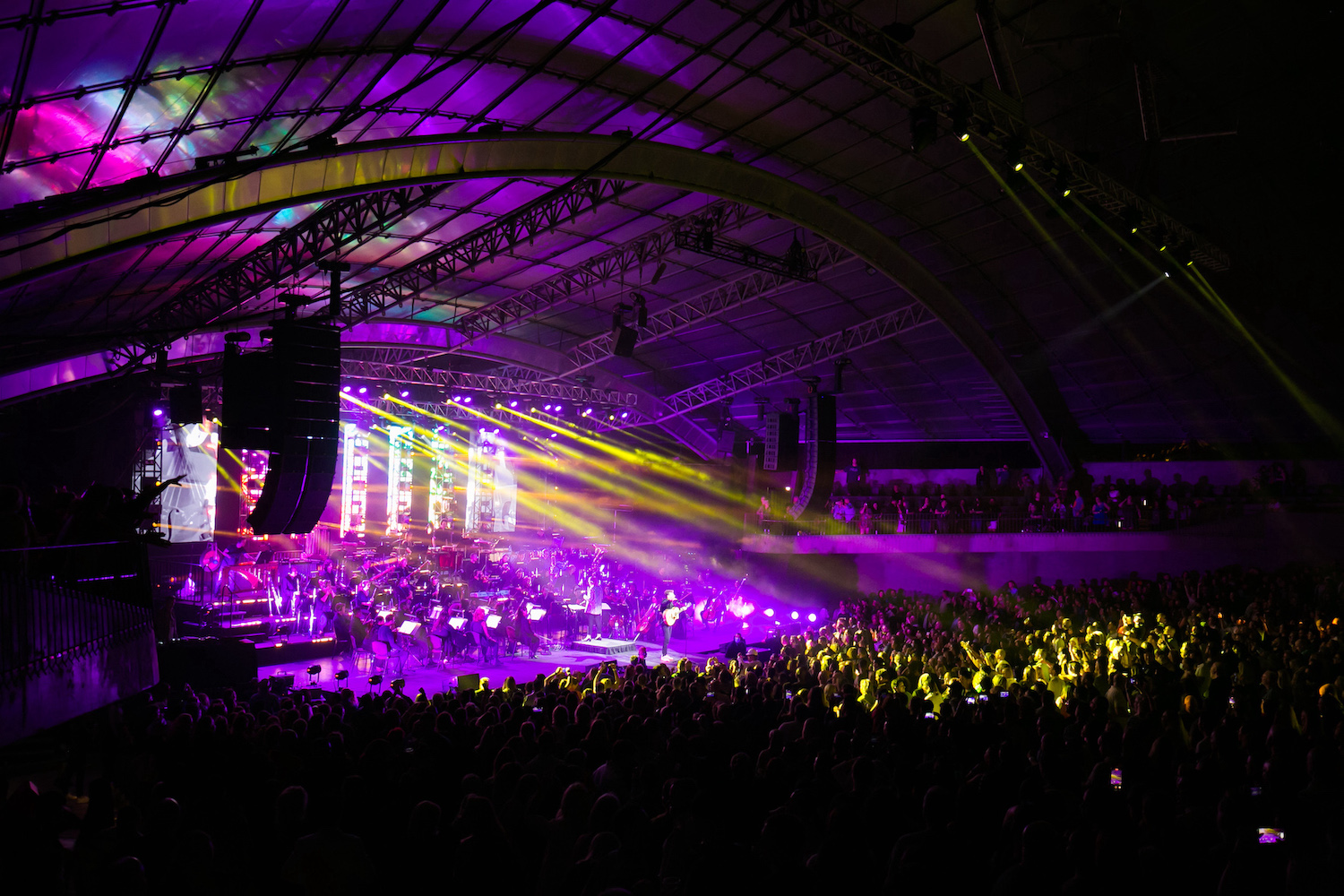 Ilan Kidron of Potbelleez fame has teamed up with Synthony, a fusion of breathtaking electronic dance music, live performances and immersive visuals performed by a 60 piece orchestra. We had a chat with Ilan to find out more about his role with Synthony and what it's like to perform with such a huge wall of sound.
Thanks for chatting to AAA Backstage! Synthony looks like an absolute vibe to be a part of, how did the working relationship come about?
Off the back of international touring, recording and producing with The Potbelleez and a bunch of other artists, Synthony approached me with the insane idea of orchestrating some of my music and performing it in arenas across Australia.
You perform a reimagined rendition of your huge single, 'Don't' Hold Back' with Synthony, what was the process like taking the track to an orchestra and then taking it from classic club sound to a huge stage performance?
The song was written as a cross over club/shameless mega anthem, but of course you can never expect the kind of success it has had. It's humbling that it has spent the last decade on huge stages around the world and has been reworked and remixed by loads of great DJ/Producers. As far as the process goes, there are more similarities than you would think. I gave the legendary Synthony orchestrators the separate music stems, we went back and forwards on structure and they came up with this incredibly compelling, rich, dark but uplifting version that goes bananas live. It is essentially an insanely beautiful, dynamic, all powerful, orchestral remix.
Do you get a huge buzz hearing your music reimagined with an orchestra?
Nothing compares. Like I'm surfing the most perfect break in an extraordinary desitination far far away.
Do you get nervous before the Synthony show? Or is just another gig?
I don't think I get too nervous, but you can't mess it up, you are playing in a band of over 60 musos. Once the train has left the station there's no getting off.
Do you have any pre show rituals?
Nope. Maybe. Stretch. Get on. Do the business.
Do you prefer this form of live presentation or do you miss the sweaty club performance days?
I still perform in nightclubs but they are a different beast for sure. I love all of it. Performing with an orchestra is so powerful and also brings to the audience a real, turbo charged, cultured extravaganza.
Synthony hits Brisbane's Riverstage on 28th May, tickets are available at www.synthony.com
SYNTHONY 2022 DATES
SAT 28 MAY | RIVERSTAGE BRISBANE WITH BRISBANE PHILHARMONIC ORCHESTRA | 18+ (SYNTHONY No.2)
Tickets available from www.ticketmaster.com.au | 1300 446 925 | All Ticketmaster Outlets
FRI 17 JUN | RAC ARENA WITH PERTH SYMPHONY ORCHESTRA | PERTH | 18+ (SYNTHONY No.2)
Tickets available from www.ticketek.com.au | 132 849 | All Ticketek Outlets
FRI 24 JUN | WIN ENTERTAINMENT CENTRE WITH THE METROPOLITAN ORCHESTRA | WOLLONGONG | 18+
Tickets available from www.ticketmaster.com.au | 1300 446 925 | All Ticketmaster Outlets
FRI 22 JUL | NEWCASTLE ENTERTAINMENT CENTRE WITH THE METROPOLITAN ORCHESTRA | NEWCASTLE | 18+
Tickets available from www.ticketek.com.au | 132 849 | All Ticketek Outlets
FRI 5 AUG | ADELAIDE ENTERTAINMENT CENTRE WITH SOUTHERN CROSS SYMPHONY ORCHESTRA | ADELAIDE | 18+
Tickets available from www.ticketek.com.au | 132 849 | All Ticketek Outlets
SAT 29 OCT | COCKATOO ISLAND WITH THE METROPOLITAN ORCHESTRA | SYDNEY | 18+ (SYNTHONY No.2)
Tickets available from www.ticketmaster.com.au | 1300 446 925 | All Ticketmaster Outlets
SAT 19 NOV | WREST POINT LAWNS WITH TASMANIAN SYMPHONY ORCHESTRA | HOBART | 18+
Tickets available from www.synthony.flicket.io & www.ticketek.com.au | 132 849 | All Ticketek Outlets