Interview: Isotopes Chat About Their New Single, 'WYWFM'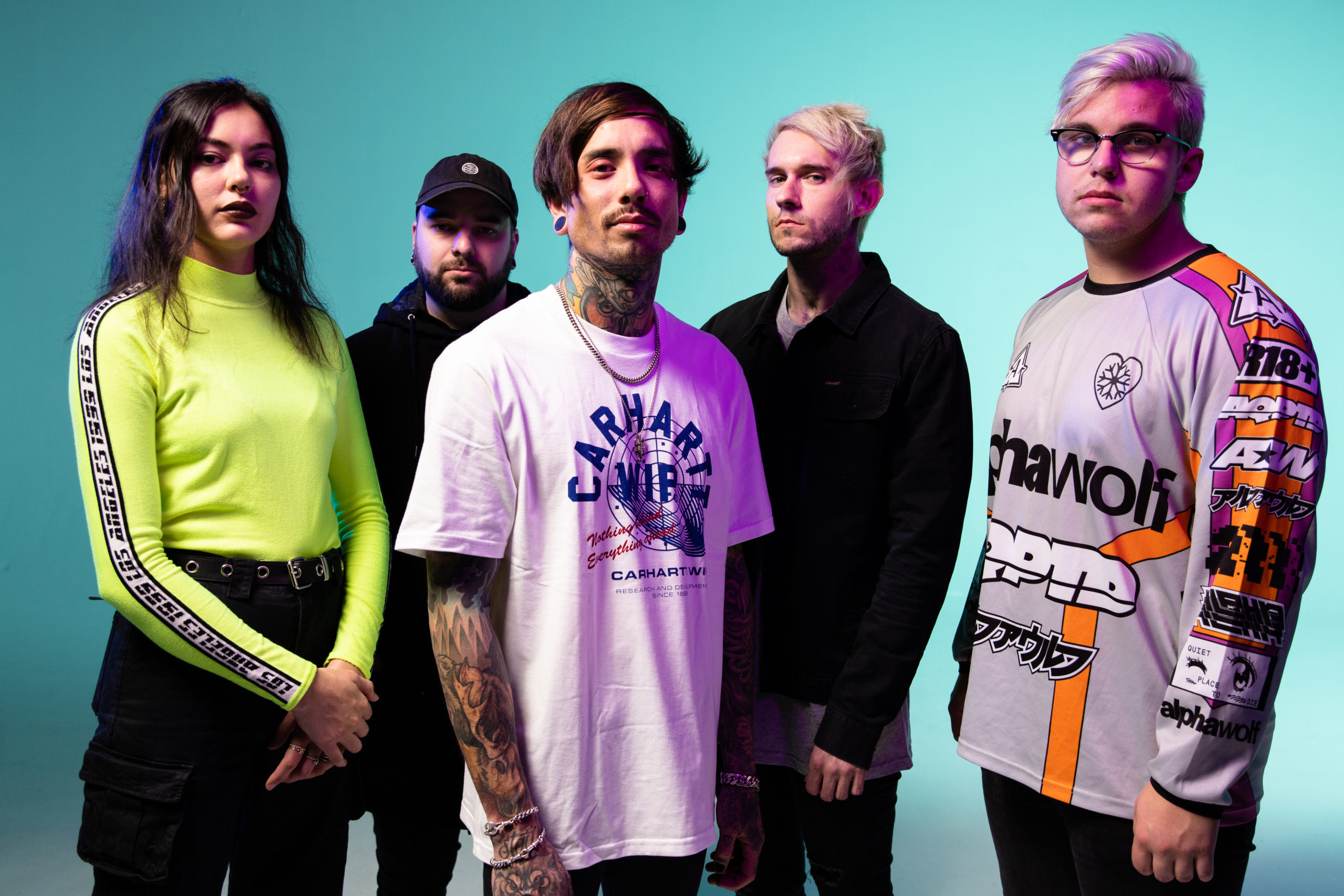 Following on from their release of 'Flower', Sydney-based post-hardcore group Isotopes have just revealed their poignant new single 'WYWFM' – produced by Stevie Knight (Stand Atlantic, Yours Truly, Between You and Me) and mixed by James Paul Wisner (Paramore, Underoath). We caught up with lead vocalist, Justin Miller to get the low down on the new single and more!
Congratulations on your new single release! Can you tell us about the in-depth meaning behind the song?
WYWFM is a song about putting a halt on love in order to focus on yourself for a change. The idea for the song came about over a girl I was seeing for about 2 years on and off. We loved each other, but there was always that uncertainty that somewhat lingered around us after having her walk out on me in the beginning. It was completely out of the blue with absolutely no reasoning. I think since that I always held back from diving wholeheartedly, fearful that I would again have to experience that hurt. Regardless of how I felt, we were somehow always drawn back to each other. Call it lust, call it love, even call it temptation, whatever it was I was consumed. Fearful of falling down the path of getting hurt again, I chose to let go. For the first time in my life, I chose myself. Although the idea of love lingered ever so chillingly, I realised I've felt this hurt before time and time again, so instead of diving in, I ask that love waits for me.
This song teases a new direction for Isotopes. How has the journey been throughout the band's evolution and growth?
For myself personally it's been a constant path of self-discovery and growth, I'm not the same angry young man I was almost 10 years ago when I first started in bands with my only goal being to write the heaviest songs and create the biggest mosh pits. Not to mention I couldn't sing to save my life. As for ISOTOPES I feel we are always continuing to grow and really challenge ourselves. In the past we've always stuck to a formula whilst thinking outside of the box. However, in the past couple of years since writing 'Fractures' and also having so much time to myself during the pandemic my music taste has really altered, I've grown more towards Pop, Pop Punk and even Blues a lot more which I feel will really shine in our music to follow. When we released 'Flower' the main question we kept getting thrown at us was "Where's the heavy vocals?" So now with the release of 'WYWFM' I have a feeling people will really question if my plan is to scrap heavy vocals completely. Maybe it's all part of the plan.
The accompanying video is visually remarkable. How did the concept come about?
The instant I wrote the song, the music video just clicked in my head. I vaguely remember telling everyone constantly, "You're going to need a suit".
I loved writing this clip from the beginning right up until the end, from having the idea of hiring that gigantic double bass (which came in an absolute monster of a coffin case on wheels), planning what each member would wear, the cast, all of it. I definitely had some sleepless nights during the process, encountered some major stressful aspects leading up to shoot day but once we got to the venue and after 3 coffees, it was all rock and roll.
Funny enough when I came up with the concept, I almost pictured the visuals in reference to 'The Titanic' when Jack and Rose meet on the stairs under the clock. The colours, the scenery, just that moment that they lock eyes, and it captures you and pulls you in. I wanted our take on something like that, although our Jack (Dave) never truly gets his Rose (Tash) because everything that happens in our clip was never really there to begin with. Was it?
Your debut international tour was in Japan in 2019. What would you say is your favourite part of that trip?
Oh man, Japan. What a *cursed words* time that was. Big shoutout to Tatsu, Waki, Shin and Ayo and all the team that helped bring us on that tour. Till this day there are no words that could really describe that experience, it honestly still feels like I'm riding that wave of adrenalin. That tour changed the whole band dynamic I feel, it really challenged us as musicians and performers as we had never really been on so many back-to-back shows in a row, especially for the first time in a new country. We all got a taste of what we are truly capable of as musicians, really being able to control a crowd and have them in the palm of your hand, it's mesmerising. Since that tour it has really come to light at our live performances.
Hands down favourite part of the trip though. We are in Matsumoto for the second last stop of the tour, we had to be in Tokyo the next night which was about a 5 to 6-hour drive. Our tour manager said we can either leave straight after the show and skip dinner with all of the bands, or we stay back and drive through the night after dinner. (Keeping in mind, none of us had to drive anyway so it was a no brainer). Now, the reason he threw this option at us is because he was with us all tour, so he saw just how much alcohol we drank from sunrise to sunset, especially after the Fukuoka night where we basically had to carry Bradley's corpse back to the hotel and throw him in a closet. Anyway, dinner with all of the bands was literally all the bands, so there were about 35-40 of us in this yum cha place just outside of the venue Alecx.
Tatsu proceeded to tell me it's 2500 yen for all you can eat food and unlimited alcohol for 90mins… After seeing the grin on my face, he knew we were in trouble. And boy… did we get into some trouble.
Every band has leaders in certain fields. What's everyone's speciality in the band, such as content creators, practice organisers etc?
Majority of the planning and organising comes from myself. From there I normally set out tasks for everyone else and then we all try to remind each other of everything as we go. We all have routine tasks most of the time but generally we're all just communicating with one another on things. Balancing that work life for everyone is always a challenge.
In terms of new music, imagery, artwork, music videos, promos and all of that I can confidently say I'm always the driving force behind that. Constantly thinking about 'what's next'. My brain works a thousand miles an hour so I'm always setting reminders and to do lists just so I don't forget something. If we hit a wall writing, then I'm always writing music video ideas and trying to come up with the next creative project that I can showcase through ISOTOPES. I've found that every time I've waited for everyone to come to a decision on when to book studio time, we've already lost a month or two, which then leads to a waiting list. (Apologies guys, but that's why Flower came out as late as it did since Fractures, also pandemic added onto that waiting time). So, since the pandemic hit, and all of our 2020 international touring schedule were postponed, I took it upon myself to just book in constant studio time and in a way set a mark for creative writing, really push each other's limits and have deadlines. It's now become the way we work and how we will continue to work.
Can you tell us what's on the horizon for Isotopes?
We are hoping that international travel reopens at some stage and all of our touring plans can pick back up again. In saying that, it's been quite refreshing to knuckle down BTS and work on a lot of new music. Creatively for myself and also for the band I think we've been really testing our limits and breaking our comfortability not only as musicians, but just as individuals as well. Very excited for everyone to share the journey with ISOTOPES from here.