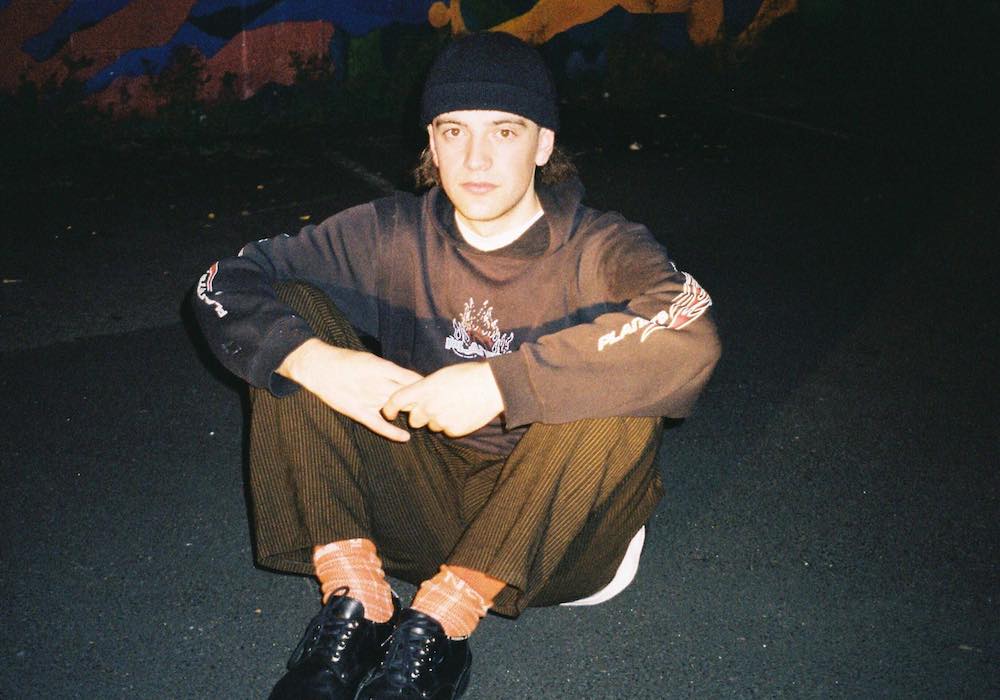 New Zealand-based indie-rock artist Jack Berry (real name Damin McCabe) has just unveiled his infectious new single 'Psycho' – produced and mixed by Djeisan Suskov (LEISURE). We got to talk to the interesting character.
Nice work on the new track 'Psycho', can you tell us about the themes or inspiration behind the track?
Thanks! Everything came through collaboration, we started with listening to a bunch of different music to get on the same page and then found some drum samples and layered some guitar and bass, then started some lyric notes, my idea of the word Psycho stuck and so we wrote something around the theme of that. I guess we didn't really go in expecting anything and came out with a pop sounding track, that's usually how it goes in those settings.
For this track, you went against self-production and chose to work with Djeisan Suskov. How was that experience?
It was a little challenging, but I'm open to any logical opportunity presented. I'm a big fan of Leisure! I'm always observing everything from afar, so recently I've tried to push myself to get more involved in the industry. Sometimes being in the same room as people can teach you more than a YouTube tutorial. I want to do production work for other artists in the future, so it's great to see collaboration firsthand. The Jack Berry project for me is my way of presenting a personal idea or emotion, I started it by recording my songs into my laptop and uploading it, that process feels natural to me and that's the way I primarily see myself continuing doing it. I'm obsessed!
 You also own a DIY label, Garbage Records. What influenced you to start this project?
Forever I've found myself interested in the industry and how it works. I feel like initially it was Rick Rubin and Def Jam that set me off, the idea of being able to apply yourself to different mediums and it still being honest. Throughout the years I've started and stopped a handful of these. I overthink everything but the positive to that is being able to refine an idea and not be impulsive, so we've landed at Garbage Records. I'm incredibly grateful to be surrounded by like-minded people who trust me and are my friends and also talented in their own ways. The intention is a shared platform for anything, any idea! At the moment its music.
Ahead of your shows with Australian juggernauts Lime Cordiale, and New Zealand's BENEE, what can an audience expect from your live show?
When I play live, I have my Jack Berry Band, a group of friends and artists from Garbage Records, we've been gigging and touring for just over 2 years now, and it's a different but complementary version to what you hear online. My drummer Theo and Bass player Kevin sure know how to lock in a groove, so we try and keep the energy high and the feet moving, also guitarist Kane melts the riffs.
It looks like you've gained quite a bit of momentum this year. What are your plans heading into 2020?
I've been writing for the majority of 2019, and finding inspiration in a lot of different genres, I'm hoping to release an EP in the near future! I also want to work production wise with as many different artists as possible. ALSO play some shows!!
JACK BERRY
AUSTRALIAN TOUR
FRI 22 NOV | WOOLLY MAMMOTH, BRISBANE QLD *
SAT 23 NOV | BEARDED LADY, BRISBANE QLD
THU 28 NOV | OXFORD ARTS FACTORY, SYDNEY NSW *
FRI 29 NOV | MAX WATTS, MELBOURNE VIC *
SUN 1 DEC | CORNER HOTEL, MELBOURNE VIC ^
*Supporting Benee
^ Supporting Lime Cordiale