Interview: Jacob Fitzgerald Takes Us Deeper Into His Sophomore EP, 'Pretend I'm Cool'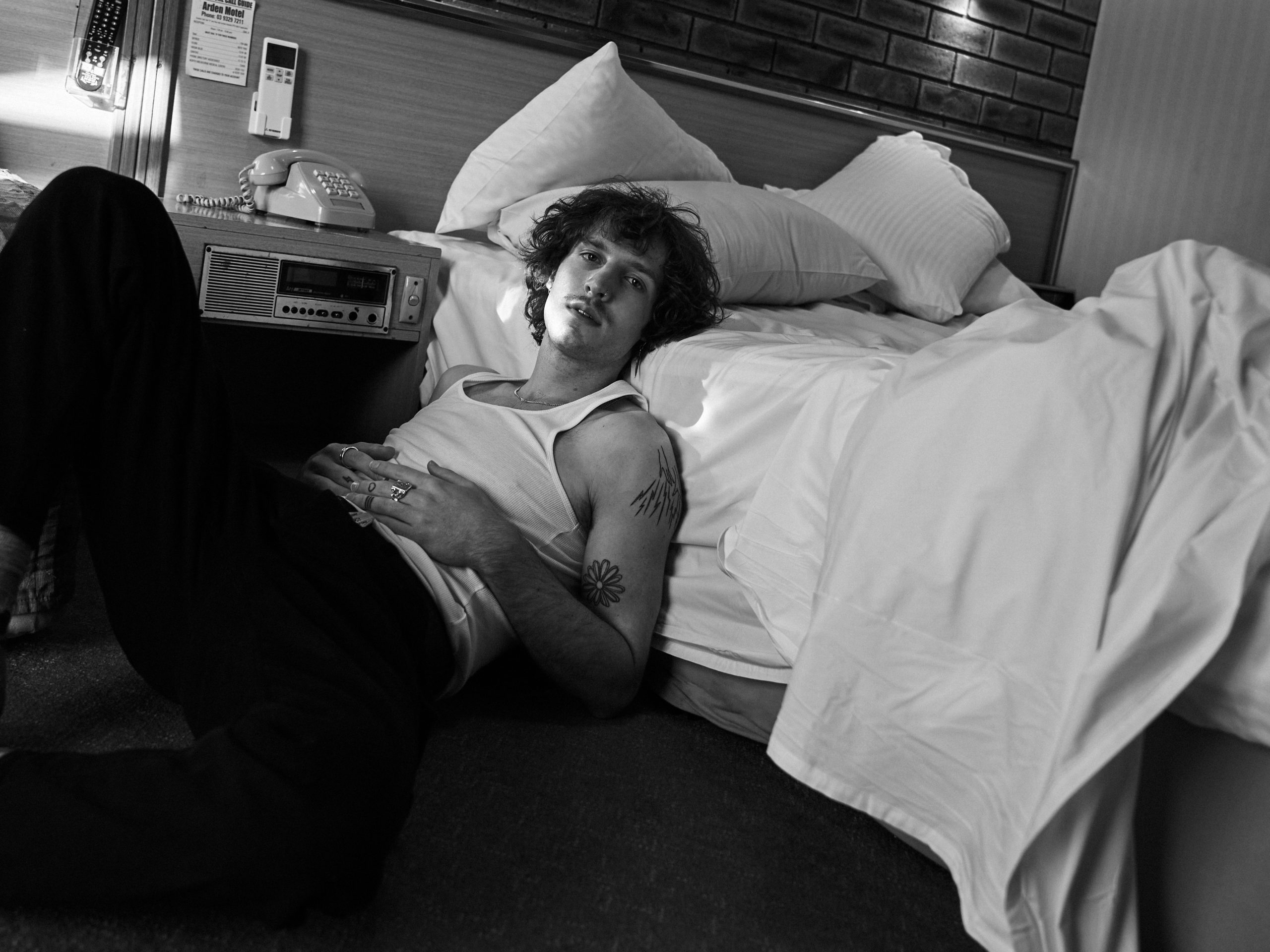 Jacob Fitzgerald, with his rousing storytelling and dazzling indie pop/rock charm, recently unveiled his stunning sophomore EP, Pretend I'm Cool. We sat down with Jacob to find out more about the EP, his love of Matthew McConaughey, future plans and more!
Hey Jacob, congrats on the release of 'Pretend I'm Cool', we are loving it! How does it feel to finally have this EP out into the world? 
Firstly, thank you! I'm pumped you're digging it. It feels bloody awesome to finally have this project out in the world. It's been a long time in the making but has come to be some of my favourite work yet! I'm particularly proud that this one has traversed global pandemics, lockdowns and all that has been the 2020/2021 year. This is very much a mark of my COVID experience and has kept me busy throughout that time. It's only fitting that as Melbourne eases restrictions and live music returns, we have released 'Pretend I'm Cool' for people to hear.
Tell us, what are some of the themes and topics that you explore throughout the tracks? 
I mean it's one that explores a rollercoaster of themes under the overarching umbrella of love and lust. From romantic relationships to the abandonment of morals for a one-night stand are all floating in this project. However, some of these tracks have more personal meanings behind them. 'Pretty  Good for My Mind' for example explores the story of my parents and their origin. Telling their tale in a way that remains accessible to all listeners was something that was super fun to dabble with. Similarly, 'Catching Lightning' is one of my more personal pieces on the EP, but I made a conscious decision to keep it relatable and allow the love story to travel beyond my own experience.
How did the title 'Pretend I'm Cool' come about? Did we see you also got this tattooed? 
Very early on I could tell that 'Pretend I'm Cool' would be the title track of this EP. I had so much fun writing it and really felt that its energy was what I wanted to represent the overall project. I also feel that it's the song with the most different sound. I've come a long way from pieces like 'Adore Ya' and  'Forever Yours', so it felt right to have this be a nod to the changeup. It was as simple as that really!  Plus, it's just a cool title if I do say so myself… tattoo worthy yes. Sorry Mum!
You've said that this EP is a marking of a new chapter for you and your band. Do you want to talk more on that point? 
I grew up listening to a lot of classic rock. Acts like Bruce Springsteen & The E Street Band, Billy Ocean and John Mellencamp were always present around the house. In my early days of writing and recording music I felt a natural pull towards the acoustic Singer/Songwriter stuff. I loved that music, and it was accessible being a solo artist. However, once connecting with Reuben and Charlee Hawkes back in 2018, and more recently Alex Walker (bass) and Dakota Smith (guitar), I have the moving parts to make more band focused projects. They make me a better musician and I really feel like I'm making music that is more natural and exciting to explore. They have become pivotal in my creative process as I now write for a band. WE are very much 'Jacob Fitzgerald', and I'm very happy to be entering a new chapter with them by my side.
What's your approach/ method when conceptualizing ideas for a song/EP and then the artistic direction around the release? 
I do my best to not force ideas. I find they pop up when they're needed really. I do have concepts I  want to explore but I might not always have the words or the idea ready to dive into just yet! When I  do though, I find that I utilise characters and world building to really give the song some life. Not all my tracks are about me per say, so I find that helps to give it a sense of realism.
I find that the EP artistic direction shows itself early on. With this one it was the writing of 'Pretty  Good for My Mind' and 'Pretend I'm Cool' that really gave the vibe I was after. I have a pretty clear vision for these sorts of things when the concept shows itself. I try not to second guess any of it.
If there was one thing you want people to know about yourself, what would it be and why? 
That I am an absolute Matthew McConaughey stan. Like… is there a need for an explanation on that?? He is the epitome of cool. The slickest dude to walk this planet. Talks like a surfer with the mind of a monk. He is the wisest person I've ever heard speak and I really admire his outlook on all things life.
I read his book 'Greenlights' a while back and that really solidified his place in my heart. It's an awesome read if anyone out there is looking for something different and inspirational. I mean, the man is a celebrity… so it's not like I'm the only one how knows about him. But he's just super interesting and has such an infectious vibe for livin. People deserve to know and bask in all the McConaughey goodness. You won't regret it!
As we are coming to the end of the year, do you have anything planned for next year? Will you be taking the band on the road? 
Absolutely! Songs for what I can only assume will be the debut 'Jacob Fitzgerald' album are already written. The band and I want to get into the studio ASAP to start this next phase while we play the shows for 'Pretend I'm Cool' and have some support runs. That's basically the game plan for the future. To play shows, make music, repeat. I really want us to see as much of the stage as we can,  while we can! Starting January off with a cheeky tour alongside our mates, 'Loose Bricks' is what we are currently gearing up for. I'm keen for 2022. Keep an eye out for us. We won't be slowing down!