Interview: Jacob Fitzgerald Talks Up His Latest Single, 'Muse'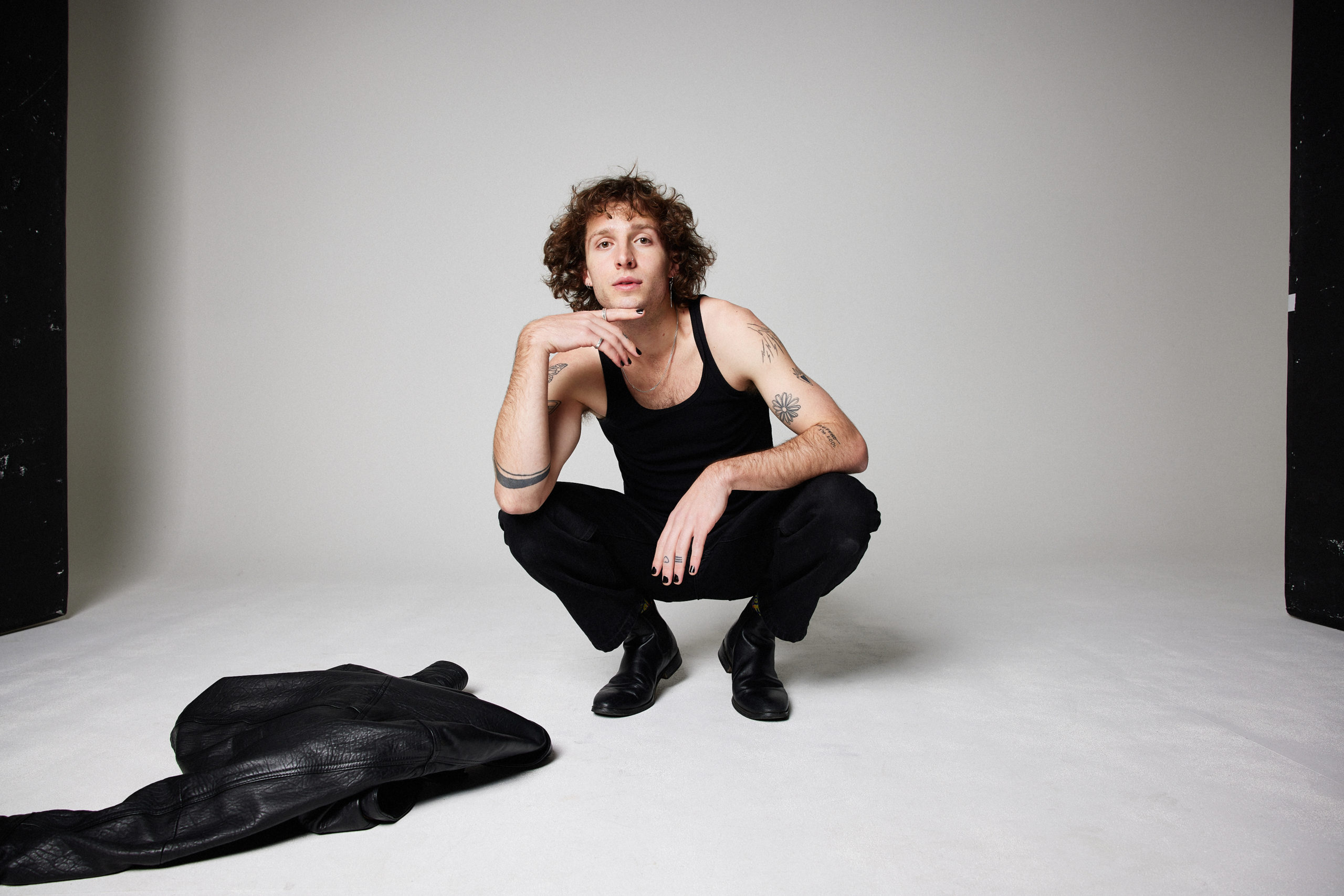 Naarm/Melbourne-based indie-rock artist Jacob Fitzgerald has just dropped his feel-good new single 'Muse' – produced by the artist himself, and long-time friend/collaborator Brent Quirk, with mastering by George Georgiadis (Gang of Youths, The Vanns, Tyne James-Organ) at Little Wing Sound. We recently sat down for a chat to find out more about the tune.
Congrats on the release of 'Muse'! The track sounds like it tells a story about someone; is this muse a real person? How did they inspire you/what's going on here?
Yeah, 'Muse' is about a muse. It's a bit of weird backstory really and one that takes up too much time to dive into. But essentially, there's a certain someone I realised occupies a space in my mind I access for writing tracks about love/lust and all those feelings. I quite literally don't know her. But she has something about her that adds realism to the music and helps build emotion to the song.
I came to the realisation I had a "muse" over a morning cup of coffee and started writing the song when the cup was empty. The tracks became more broad than my particular experience and is now about passion and throwing away past fear. The lyrics illustrate someone who is hesitant and out of their depth but willing to risk it all. I like that notion of being brave for love… very exciting.
When did you start writing music? Did you have an influence in your life that helped open this world for you?
Like many before me, I feel like I've always had a creative music brain. From a young age I was always singing and ruining songs with stupid parody lyrics.
It wasn't really until I was about 15/16 years old that I started using songwriting as a tool of expression and felt it was something I could develop. That, cumulated with joining an acoustic trio really helped develop my songwriting and overall arrangement style. I was also just lucky enough to have a really supportive family and a lovely music teacher behind me (Pete if you're reading this… you're a legend mate!). He was my first introduction into the full experience of writing and recording music. Once I saw that something I wrote in my bedroom could then be built into a full track. I was hooked.
How have your previous releases compared in the writing process? Have you maintained a conistent method or is on track-by-track basis?
I feel that the writing process remains pretty consistent these days. I'll have an idea or topic I want to explore and flesh it out in bare bones style. Noodle on the guitar, write some meaningful lyrics. Every song starts the same. However, with the new music, I've just added more ears into the mix. My good friend and bass extraordinaire Alex "Rick" Walker has played a big role in growing the sound the band and I are producing. I feel we write in the same language and see music in the same colours.
Honesty is a fine policy. Do you share your struggles with your audience/in your music, and would you say you're an open book?
I find my honesty is at 100% within the music, 80% on stage playing live and around 50% on something like social media. I like to share the important stuff that I feel we all go through.
I make music both for me and for the listeners. It's made to be universal and there has to be honesty involved on my part for that to work.
For example, one of our singles following 'Muse' is very much about my broken little heart. It is almost takes the listener on a step by step through my breakup. So I guess I' m more of an open book when I'm sharing the story within the music. It's all for you to see.
There's such a distinct rock n roll tone to 'Muse', did you have a particular influence when writing this track?
We wanted to lean into that nostalgia aspect when making 'Muse'. It has a very modern day 70s aesthetic about it, which we wanted to exploit with that hooky chorus was. I think acts like Harry Styles, The Black Keys and KALEO helped illustrate how that sound can fit in with today's flavour. We just ran with it in the end.
JACOB FITZGERALD
'MUSE' EAST COAST TOUR DATES
Supporting Selfish Sons
SAT 6 AUG | STAY GOLD, NAARM/MELBOURNE VIC
FRI 12 AUG | THE ZOO, MEANJIN/BRISBANE QLD
SAT 13 AUG | HOTEL CARRINGTON, MEANJIN/BRISBANE QLD
SUN 14 AUG | THE BEARDED DRAGON, YUGAMBEH/TAMBORINE QLD
FRI 19 AUG | BURLEIGH BAZAAR, YUGAMBEH/GOLD COAST QLD
SAT 20 AUG | THE GREAT CLUB, EORA/SYDNEY NSW