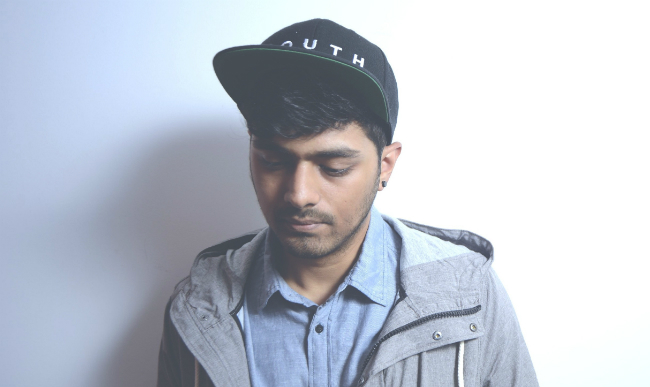 New York-based producer Jai Wolf has been turning plenty of heads since the release of his triple j Hottest 100 charting track Indian Summer and signing a track to Skrillex's label. Ahead of his Australian tour we asked the future superstar producer about the early days of his music and his recent departure from creating pure bangerz in preference for finely crafted electronica.
Your music combines a lot of styles within the electronic genres, who would you say are your biggest musical influences both in the genre and from the broader music world?
In the electronic sphere, I love artists ranging from Odesza to Porter Robinson to Skrillex.  Their music has such an emotional depth to them.  In the broader music world, I love Kanye West.  He has such a grand approach in creating projects around his music.  They aren't just albums…
How does it feel to be signed to, and working with Skrillex and how does that change your musical direction?
(Laughs) I only have one remix signed to Skrillex.  It was definitely on the more EDM side but I think after it's release, I shifted more towards the indie side of electronic music.  I wasn't into the idea of becoming an EDM DJ.
You said that Indian Summer was the first time that you made a track that was true to yourself. What were the differences between Indian Summer and your previous releases that made it such a hit?
It felt like I wasn't pandering to a specific audience. Before, I felt like I was making EDM to be trendy.  As I dug into the Jai Wolf project, I realised that my passions were beyond aggressive drops.  It took a year into Jai Wolf to find my footing and Indian Summer was the first step in the right direction.
Drive has a different vibe to Indian Summer, are you planning on having a largely diverse set of tracks in your releases?
Definitely! I love to experiment in different tempos and sounds.
What was it like working with the guys from The Chain Gang of 1974?
Kam from Chain Gang is absolutely amazing! He understood the vibe I was going for when I sent him the instrumental – I'm a fan of his work so I was honoured to have him contribute to the track.
You performed at Coachella last year, what is it like to engage fans at one of the world's largest music festivals alongside the kinds of big names that were on the bill?
It was really surreal especially since that was the first festival I ever played. Definitely a huge honour! I'll never forget how nervous I was before my set (laughs), I felt like I was about to throw up!
What should Australian fans expect when you come Down Under on your 'Somewhere In A Forest' Tour?
I hope that people get really lost in my sets. It's not an hour-long turn-up set…there will be moments of reflection and times where I want people to really zone in on what they're listening to.
Lastly, if you weren't dedicated to being a musician, what career path would you see yourself in?
I've always wanted to be an astronaut (laughs). Space has fascinated me ever since I was a kid!
Jai Wolf 'Somewhere In A Forest' Australian Tour
SAT 17 SEP
TBC Club, Brisbane
THU 22 SEP
Oxford Art Factory, Sydney
FRI 23 SEP
Howler, Melbourne
SAT 24 SEP
Fat Controller, Adelaide
Get Tickets HERE