Interview: Japanese Wallpaper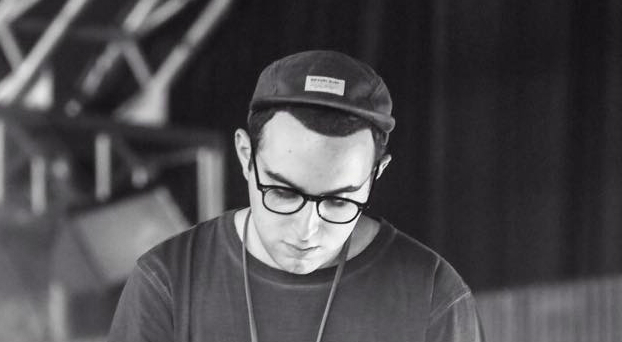 At only 18 years old, Melbournian electro-prodigy Japanese Wallpaper (AKA Gab Strum) is just days from releasing another EP along with being one of the unmissable acts on this year's Laneway Festival bill. We caught with the teenage sensation to talk about his new release, collaborations, inspiration, and life after high school.
How does it feel to be releasing another EP?
Well, it's sort of like the same EP with a few other things [added in], but it does feel like a new album since I've been working on it for a while. It'll be cool.
It's been less than a year since you released your debut EP; are you happy with what you've achieved in that time?
Yeah, I mean, it's been a really kind of weird, crazy year, but it's been great. I'm having a good time and I'm excited to keep going.
Have you been partying hard?
Ha! I haven't really been going to any parties, I've just been sitting in my little recording room trying to make songs and stuff. I'm enjoying that, it's so much fun.
Which track from your new EP is your favourite and why?
There's a couple of new remixes on it, and out of those…there's this one by a band from New Zealand called Yumi Zouma who are incredible and I'm really into their remix of Forces. It's so exciting – they've completely rewritten it, it's great.
You actually just premiered that the other day, right?
Yeah! That was the first one to drop off the EP, it's pretty good.
So is that your favourite remix version of Forces?
Yeah, so far it is. There's a really great one from a Swedish producer called Green Pirate who's amazing as well. I don't think that's dropped yet, but when it does next week…he's a genius, it'll be really good.
You've had some pretty amazing collaboration opportunities for your deluxe remix EP; who has been your favourite artist to work with?
As far as the writing stuff went…man, I don't know. I loved all of them, they're all great people and they're all great musicians and it was just such a fun time making that record. I honestly couldn't choose one, they're all like my favourites in different ways.
If you could collaborate with anyone, who would be your first choice?
People ask me this a lot and I feel like I give a different answer every time. At the moment there's this girl called The Japanese House who I saw supporting The 1975 the other night, and she was so incredible. I'd love to write with her.
Who are your biggest musical influences?
I don't know, I'm really influenced by a lot of stuff. I've been playing jazz for a while so I guess that comes into it a bit. I'm a big Beatles person, and more recently [there's been] James Blake, Real Estate are a really big one, and this guy from Canada called Owen Pallett who's one of my favourite artists, he's a genius. I feel like inspiration comes from lots of different places, and kind of subconsciously as well. I don't really sit down and go "I'm going to make a track that sounds like James Blake today." That's not really inspiration, that's just copying.
Very true! You're playing at Laneway Festival for the first time this February. How did it feel to get that gig?
I'm so excited, it's gonna be great. I'm really, really keen about it. The line up's great and I'm really excited about my new live show, and it's gonna be a really fun time. I can't wait for it to start.
You were on tour just last year, what's your favourite thing about touring?
I think just all the people I got to meet, just seeing people turn up to shows was such an incredible feeling. It was great, so much fun! I get pretty excited seeing people putting things up on Soundcloud and watching numbers, but seeing actual people in a room is great.
You are doing amazingly well on Soundcloud!
Ha! I try not to read that stuff because you  can get so caught up in statistics and it just does your head in!
As well as touring, you also graduated from high school last year. That's a pretty amazing achievement!
Yeah, I'm just relieved that that's over.
How did you manage to fit in the study around your music career?
I don't know, I feel like I didn't really do much of it. It was a pretty busy and stressful year, so I'm really glad it's over!
You graduated so you must have done alright!
Yeah, true! It was fine (laughs).
Do you have any advice for kids and teens who want to get a break in the music industry?
Just keep practicing. If you do something enough, you'll eventually get there, you'll eventually get good. Keep listening to different things… I don't know, I don't really know what I'm doing still! Just do what you love and eventually you'll get there.
People seem to like what you're doing, so that's good.
Yeah, it's super cool. I'm really lucky.
Triple J's Hottest 100 is coming up next week, do you have a favourite to win?
I really want Tame Impala to win, I don't really mind what the song is, as long as that band makes number one, everything will be great. They're my favourite, they're amazing.
Catch Japanese Wallpaper, along with a stack of other awesome artists, at the upcoming St Jerome's Laneway Festival. Japanese Wallpaper's deluxe remix EP will be released Friday 29 January.
ST JEROME'S LANEWAY FESTIVAL
FRI 5 FEB
Harts Mill, Adelaide
SAT 6 FEB
RNA Showgrounds, Brisbane
SUN 7 FEB
Sydney College Of The Arts | Sydney
SAT 13 FEB
Footscray Community Arts Centre, Melbourne
SUN 14 FEB
Esplanade Reserve, Fremantle
Get tickets HERE