Interview: Khaos Emrld Chats About His Debut Release, 'getting better'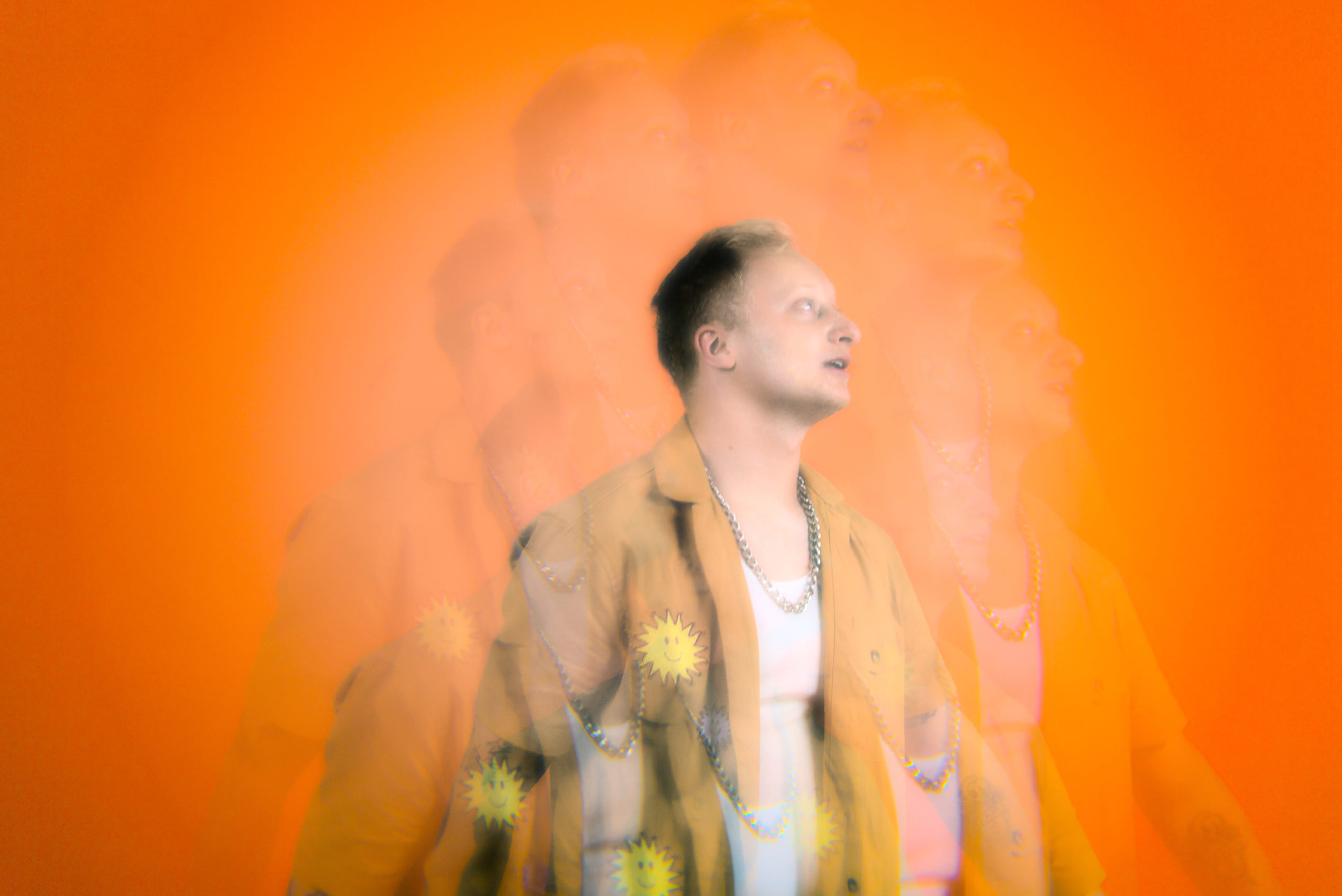 Eora/Sydney-based hyper pop artist KHAOS EMRLD has just revealed his vivacious debut single 'getting better' – co-produced by the artist himself alongside Lachlan Cronin and Josh Clarke. We had a chat with him to find out more about the new project.
Congratulations on the release of 'getting better'! How does it feel to have it out?
It's a relief. The whole project and release has been a long time coming, and it's great knowing I no longer have to keep it a secret. A very poorly kept secret on my part.
You've made quite a presence on Tiktok leading up to your release! How has the response been there?
I've become so addicted to it recently, planning my own content and trying to find trending sounds to use for promo videos. My content was all over the place before I finally concentrated on the theme of music, and now it's helped get my content to the right audience, and I can only hope the audience converts into long-time listeners!
What is 'getting better' about?
'getting better' is about wanting to be a better person, but realising you haven't put in enough effort to change, and that an ungodly amount of time has passed since you said you would improve, which results in the kneejerk response of self-deprication. There are so many layers to healing, and acknowledging flaws is always the first step. So I guess this is my acknowledgement of that, and an attempt at a new chapter.
Talk us through your creative team. Who helped this song see the light of day?
After writing the song, I had Lachlan Cronin and Josh Clarke help flesh it out and strengthen the track with their production skills. Lachlan's punk writing combined with Josh's electronic expertise helped create the right mixture I was after. For the video, it was all filmed on my phone by my partner Gabrielle Michael and best friend Sarah Bonnet, before I sent it all to Max Palasic from Besties to edit it, because I couldn't stand the sight of myself for hours on end. All in all, I think it's a great representation of where I'm heading with my music and visuals.
How do you hope people can benefit from being introduced to your music?
For those who are discovering me, or have had a friend send them my music, I hope you can resonate and find yourself within the music. From the unpredictability of our own mental states to the liberating realisation that there are no limits to what you can achieve and do, I hope it makes you believe in yourself a little bit more, just enough to begin those changes and create those positive habits that can lead towards a wonderful life. We are our own greatest supporters and our own worst enemies, but we have to love ourselves first, no matter what we might have been. 
What can we expect in the near future from KHAOS EMRLD?
A few more silly songs and hopefully some silly live shows. Welcome to the party.