Interview: Kingswood Discuss What To Expect At Their Upcoming Show At The Palais Theatre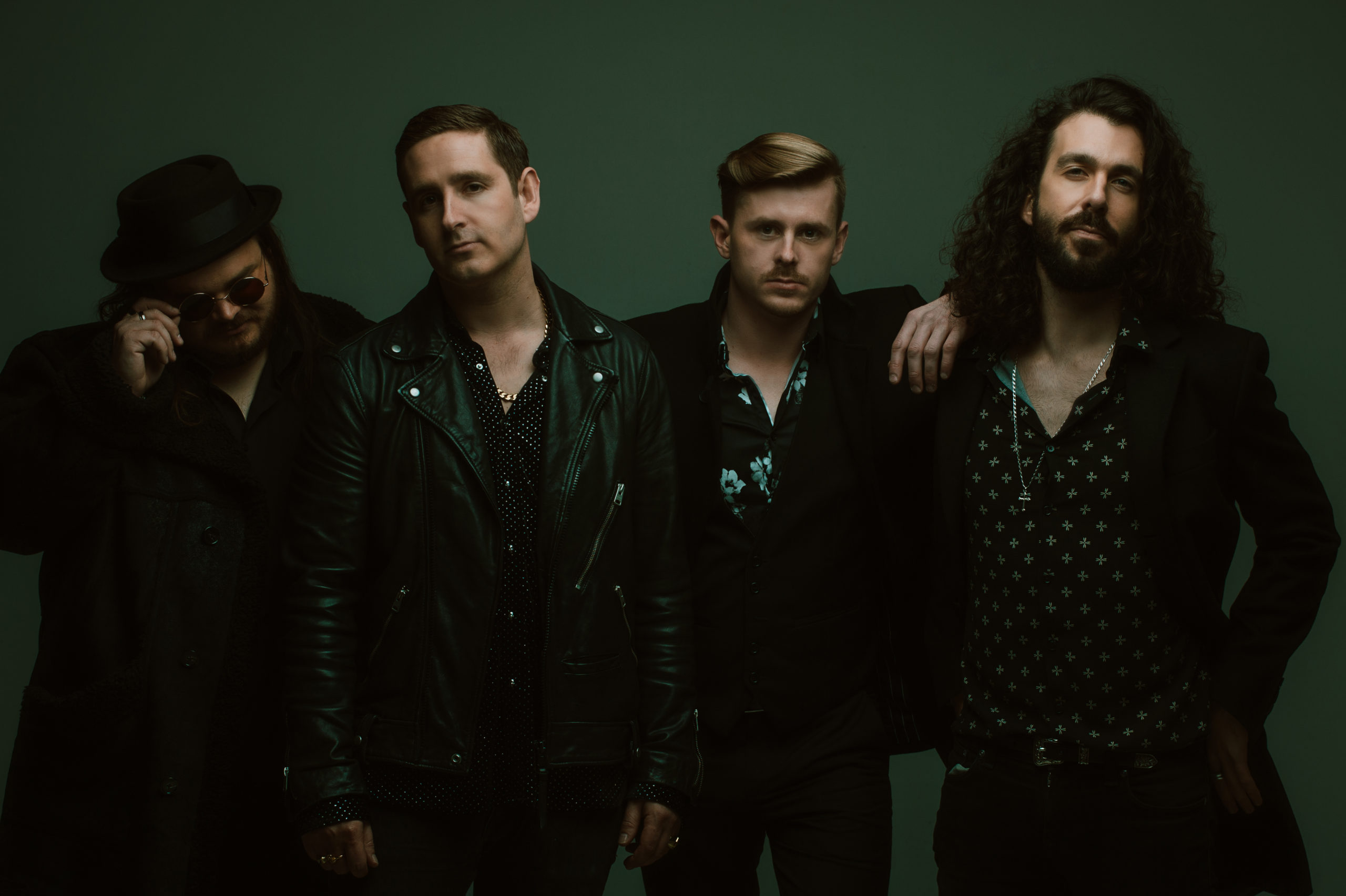 KINGSWOOD are set to perform one of their biggest shows to date, with the announcement of a special event presented by Triple M: KINGSWOOD LIVE AT THE PALAIS THEATRE. We sat down with the boys to find out what to expect from the massive show.
You're playing at the iconic Palais Theatre in St. Kilda, how are you feeling about this, what makes this place so iconic?
It's an almost colosseum like place for me, such a beautiful building inside and out, bay views. I've seen plenty of shows there, Joe Cocker, Buddy Guy, Flaming Lips, and many more, so to do our own show is going to be quite special.
It's in celebration of your third studio album, "Juveniles", released March of last year just before the world went into lockdown. What does this album embody and mean to you? 
In a way this show will attempt to 'make up' for all the touring we lost. We spent years making "Juveniles" and the pandemic hit just as we shared it with the world. We were supposed to tour Australia, Europe, the US and South America. We want this show to celebrate the album because we've been writing and recording a lot of new music and before we turn the page and release something of the new album, we want to let this one shine one more time.
Also, being the first big show since the album launch show last year, What kind of experience do you want to give to the people?
The greatest night of their lives. One to blow out the cobwebs and let the blood flow fast through the veins. No effort is being spared to put on the best show we ever have. We have a special bond with our fans and anyone who comes to a show. There's no fourth wall, we are right in there with you.
How did you utilize that time locked down until now?
Not long into it we realized that a lot of people use covid as an excuse to not be productive, and that we were doing the same, so we got busy writing and recording as much as possible, and ended up putting out three albus last year, Juveniles, Reveries (a sister piece to Juveniles), and just cos we felt like it a Christmas Album. We have our next album almost finished, and have started on the next one. When you take touring out of a band's life it free's up a lot of time to write and record. The Beatles were onto something.
What song/s from the album do you think will be the most enjoyable to play live?
This album requires me to play more guitar on stage, which I absolutely love, so for me the heavier songs that Al sings provides me with the opportunity to make up for lost time and be transported back to my fifteen-year-old self, playing riffs and carrying on like a headless chook. So Snakepit, and Cross My Heart are heaps of fun. Cigarettes In Bed is awesome live, it gets the blood flowing.
How much work and preparation is put into a big show like this?
Heaps, lots of rehearsal and planning, we are filming it, there will be guests, maybe some explosions, hell there's even a wedding but that's a story for another day. We want it to be all time, for us and for the fans, who we've missed so much. 
TRIPLE M PRESENTS: KINGSWOOD LIVE AT THE PALAIS THEATRE
Saturday, June 5th Palais Theatre Melbourne
Supported by Cry Club, Shannen James (Solo), Psychobabel
Pre Sale Start: Tuesday 23rd March 10:00 AM
Pre Sale End: Friday 26th March 9:00 AM
General Public On Sale: Friday 26th March 10:00 AM