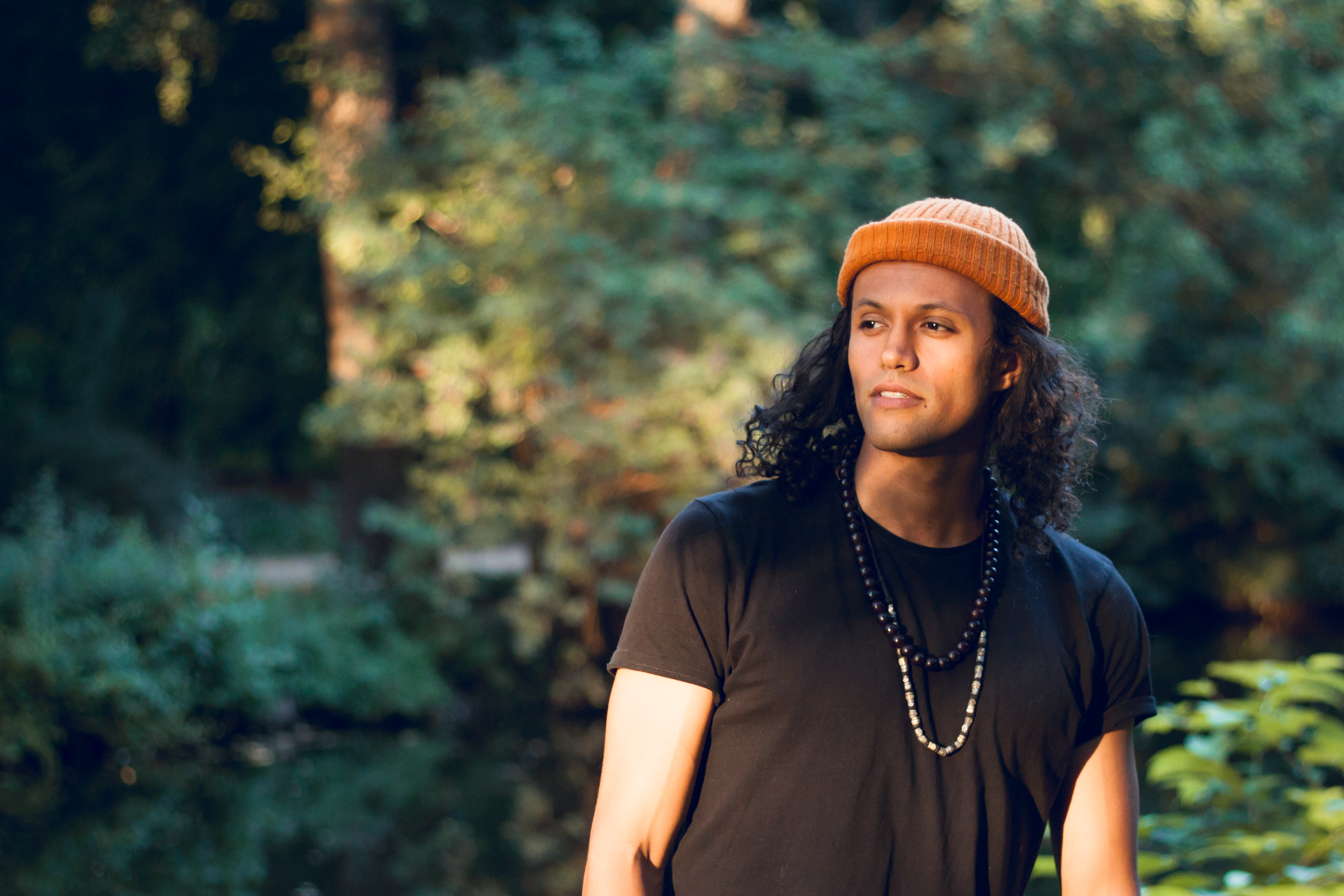 Australian-born Berlin-based artist Klue has just revealed tour dates and his striking new single 'Coming Home' – produced and mixed by the musician himself and mastered by Klaus Hill (Set Mo, Paces, Wongo).
Your new single is about the excitement of returning home after being away for a long time. Is there anything in particular that makes you feel homesick?
Being away from friends and fam, sunshine, and also seeing some really great music coming out of Sydney and Australia.  I keep a playlist of music coming out of our scene back home to swap with other DJ's and musicians I meet on tour.  I've ended up with a huge bank of dope music from all over the world this way and been able to rep the homeland crew too.  It's been really inspiring seeing people I knew from home who were just starting out when I left, now putting out some really quality stuff. And some mainstays continuing to shred.
The lyrics evoke a lot of nostalgia, some lines in the verses are extremely relatable. Do you have a favourite line in the song, and can you break it down for us?
Now that I think of it, my favourite to sing is probably the simplest line in the song – "Tell them I'm coming home".  There's a lot of excitement tied up in that.  So long as it's all in good circumstances, there's few better phone calls you can make than to call an old friend you haven't seen for ages to tell them that you're going to see each other again soon.
How big of an influence has African traditional music had on you as an artist?
I grew up with sounds like Salif Keita, Ladysmith Black Mambazo, and Soweto Gospal choir, and I think this opened my ears to different musical structures to what you get in Western popular music.  When I was about eighteen, Julian Bel Bachir (OKA), who I was in a band with at the time introduced me to Fela Kuti, and this was a game changer.  In the last few years though, there's been so much amazing new music coming out of the continent, and the experience of touring though Africa and meeting some of the young musicians driving the epic new wave, building on the old traditions with fresh sounds and ideas, has been really inspiring.  My two favourite albums at the moment are Muzi – 'Zeno' and Faith Mussa – Kalilima', and I'd strongly recommend checking them out!  While my music does take a lot of influence from a whole lot of music from all across Africa, it really is a mix (as am I) so I've gotta also shout out the New Zealand influence, and the classic Soul stuff that's also shaped my sound.
You also host a radio show on FBi called 'Bare Necessities'. Is this a rewarding and fun outlet to help an audience discover new music that you're vibing?
Definitely. When I started the show 5 years ago you didn't hear a lot of music from Africa, or from the Non-Anglophone world in general, around Sydney unless you already knew where to look for it.  It's been great to be able to have a space to play artists who otherwise wouldn't be getting airplay in Australia (and that includes a lot of local acts who make similar styles).  I'm really grateful to Dan Zilber and FBi who took a chance on the show, and it's been awesome to see it grow, with the addition of Maya Gold, Sam Z, Ribongia, Vuli, and Moody joining as hosts along the way.  It's also been really exciting to be able to bring together different communities from around Sydney.
Do you have any guilty pleasures or hobbies outside music? Do they help in preventing a creative burnout?
I love playing soccer, or football as I keep being reminded I should call it that everywhere else. I've realised recently that it's pretty much the only time other than on stage where I'm completely present and there's no part of my brain thinking about something else.  I think this is really important to reset. I tried some yoga and meditation recently, and that had a similar effect, so I've been meaning to make a habit of that.  On that note, something I'm guilty of that definitely isn't a pleasure is constantly having more ambitions than I realistically have time to fulfil!
You'll be touring Australia at the end of the year, and throughout early 2020. Any cities or venues in particular you're looking forwards to?
I'm really looking forward to starting at Subsonic Music Festival.  It's one that I've come back for most years and there's a real community feel about it, particularly around the live stuff.  One thing I really love, that I don't get so often, being overseas most of the time, is seeing familiar faces in the crowd.  That's gonna be a vibe for sure.  It'll be the first time I play 'Coming Home' live too.
KLUE
'COMING HOME' TOUR
FRI 6 DEC | SUBSONIC MUSIC FESTIVAL, GLOUCESTER NSW
FRI 13 DEC | IVY POOL CLUB, SYDNEY NSW
TUE 24 DEC | MUMBO JUMBO'S, TERRIGAL NSW
SUN 12 JAN | NORTH GONG HOTEL, WOLLONGONG NSW
SAT 18 JAN | BEACH HOTEL, BYRON BAY NSW
FRI 7 FEB | PARTY IN THE PADDOCK, LAUNCESTON TAS