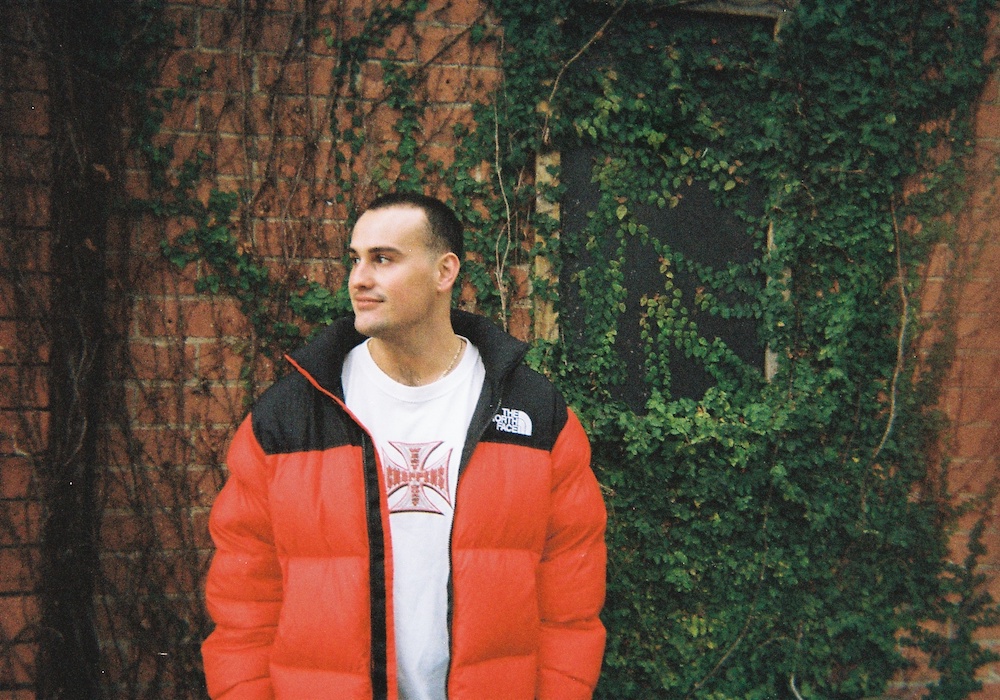 Melbourne-based R&B artist leww has just revealed his evocative new single 'Show Ya' featuring Sin Santos – produced by SB90 (Illy, Allday, KLP). We had a brief chat with him to find out more about the new single.
Hey leww, love the new track 'Show Ya'. Can you tell us what the meaning behind the song is?
I really wanted to make this track a feel-good, inspiring song that fires you up when you listen to it. When writing the song, I was thinking about the people that will always be there for me compared to the ones that may only still be my friend if I was famous. I also thought a lot about the people who want me to achieve my goals and those who may not believe in me, which pushes me to work hard and 'Show Ya'.
How old were you when you started making music?
I was probably about 13 or 14 when I started to mess around making my own riffs on guitar, but it took me a few years after that to actually attempt writing a full song. After the release of a few covers on SoundCloud, my first original song I wrote, recorded and released was in 2017. I was initially most nervous about vocals and that time when you first hear your own vocal sound played back to you. After a few goes you forget about that and then start to think more about the vocal sounds, phrasing and ideas and people get to know and appreciate your own unique sound – as long as I keep singing in tune.
How many instruments can you play, and which one is your favourite?
I'm always open to learning new instruments so its constantly growing but at the moment Its guitar, piano, drums, and the ukulele – can't forget that one and there is also a tambourine in my cupboard – not often used.
I don't really have a favourite, it all depends what mood I'm feeling if I want to pick up a guitar and start writing a guitar song I'll do that and others I might do all on piano or get on the electric drums and get a groove in my head. Guitar is probably my most practiced instrument, others I have basically been teaching myself over a few years now.
I do also enjoy looking and playing with sounds, loops and samples on the DAW and learning about recording and mixing. I always want to add my own style and flavour into songs so I am mindful not to just use too many pre-recorded samples, but they are great sometimes for ideas and inspiration.
Victoria are currently in stage 4 lockdown, how are you dealing with it? Have you been keeping busy?
I'm dealing with it, it's not too bad as I'm working a part time job which at least allows me a 45min drive there and back a few days a week and to get out of the house for a bit.
I'm also using up my one-hour of daily exercise and actually just bought a 2nd hand BMX bike so re-learning a few skills on that from a few years back.
At night I tend to stay in my room and play on a few instruments and see what comes out. Sometimes I just enjoy jamming to some YouTube clips and other times I hit the record button on the laptop and put a few ideas down.
Are you looking forward to being able to do live shows when the restrictions lift in Victoria? What can we expect from a leww show?
I have been working on building up a catalogue of 10 or 12 original songs and to combine with a few covers and had definitely planned to do some shows in 2020 – then of course COVID-19 hit. I started doing a few YouTube covers called 'Van Sessions' where I would video myself singing in my car. I have now used this time to finish off a few more original songs and do some more on building my online profile and hopefully some live shows in 2021.
You can expect a lot of variety from a Leww show, from some pretty laid back and simple acoustic style piano and guitar tracks and then I will have to figure out how I best bring in the heavier production backing tracks on my more complex hip hop / R&B songs – which will be great to be played up live and loud with lots of production surprises!