Interview: Loose Bricks Talk Up Their Latest Offering, 'Right Now'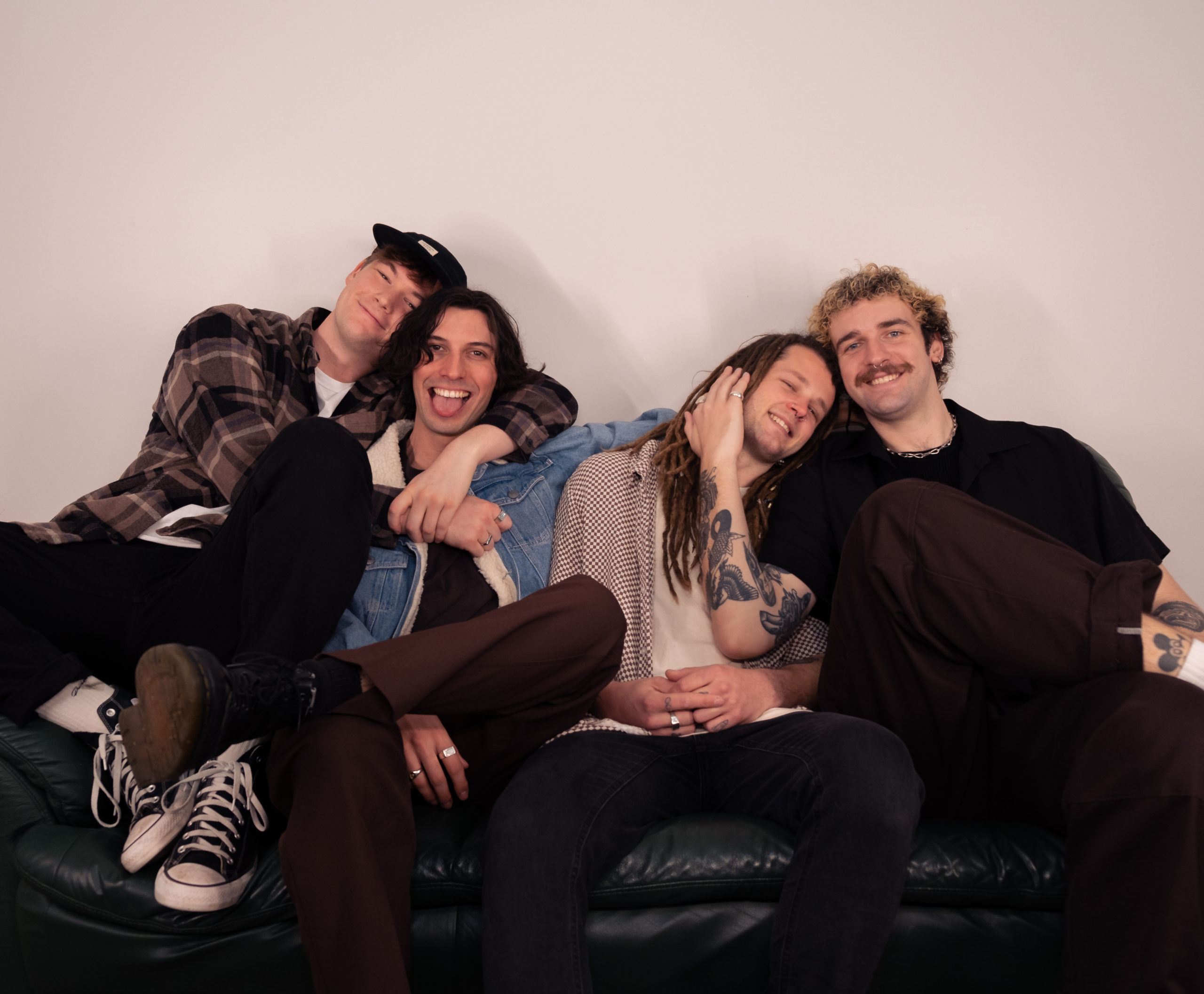 Yuranga/Mildura-formed, Naarm/Melbourne-based indie-rock band Loose Bricks have just revealed their shimmering new single 'Right Now' – produced and mixed by Oscar Dawson (Ali Barter, Holy Holy, Alex Lahey), and mastered by Leon Zervos at Studios 301. We recently had a chat with the band to find out more about the single.
'Right Now' is a brilliant slice of fuzzy indie rock. How did this song come about, and when did you know it was shaping up to be let out into the world?
This song came about during the Victorian lockdown. The boys were listening to a lot of UK Rock, and the inspiration was ignited. Levi was writing in the downstairs studio and came up with the flavorful riff. Levi brought his fresh ideas to the band, and that's how Right Now was formed.
The song slowly got incorporated into their live sets in early 2022 and based off of the reaction from their fans, the boys knew it had to be the next single.
What would you say has had the biggest impact on this song, whether it be an artist you've idolised or the events it's written about?
The boys found a love for UK bands like Arctic Monkeys and Catfish and the Bottlemen. Both of those bands have numerous songs that focus on the joys of nightlife and feeling the buzz of living in the moment. This song really focuses on pulling yourself away from the craziness of life and making the most of the moments you have right now.
Having shared the stage with quite some impressive Australian acts, what's been the greatest live show memory this year?
We are super grateful for all the bands that we got to tour with this year, it has been the time of our lives. Shoutout to Coterie, Big Twisty, Rum Jungle, Lazy Ghost and Caravãna Sun. But our favourite shows this year would have to be our hectic shows with DICE. We had the pleasure to tour with them up the East Coast in June, and like the legends they are, they invited us over to Perth where we played some of the best sold out shows we've ever played. Perth is NUTS!
What message do you hope to pass on to your fans with this new single?
It's important to let your hair down once in a while. We hope that this new single let's people forget about their responsibilities and the crazy things life throws at you. We try to have fun with everything we do, we make it our mission to enjoy the ride with our fans.
Do you believe that vulnerability and transparency are key traits for artists in this day and age?
Definitely, with how prevalent social media is in the music industry, it's impossible to hide these days. The days of being a mysterious rockstar are gone. So, you have to embrace your vulnerabilities, and show your true colours so that fans can connect on a deeper level and really see who you are. We try our hardest to be as genuine as possible. At the end of the day, our goal is to just have fun and meet as many legends as we can along the way.
What's on the cards for Loose Bricks after this release?
The Loose Bricks Australian tour starts late November, and we couldn't be more excited for it. Grab a ticket now! Hopefully a summer single is on the horizon, we have so many great songs ready to launch into the world.
Loose Brick's new single, Right Now is available now, everywhere.
LOOSE BRICKS
'RIGHT NOW' TOUR DATES
FRI 25 NOV | BLACK BEAR LODGE, MEANJIN/BRISBANE QLD
SAT 26 NOV | HIWAY ENMORE, EORA/SYDNEY NSW
FRI 16 DEC | CROWN AND ANCHOR, TANDANYA/ADELAIDE SA
SAT 17 DEC | THE WORKERS CLUB, NAARM/MELBOURNE VIC