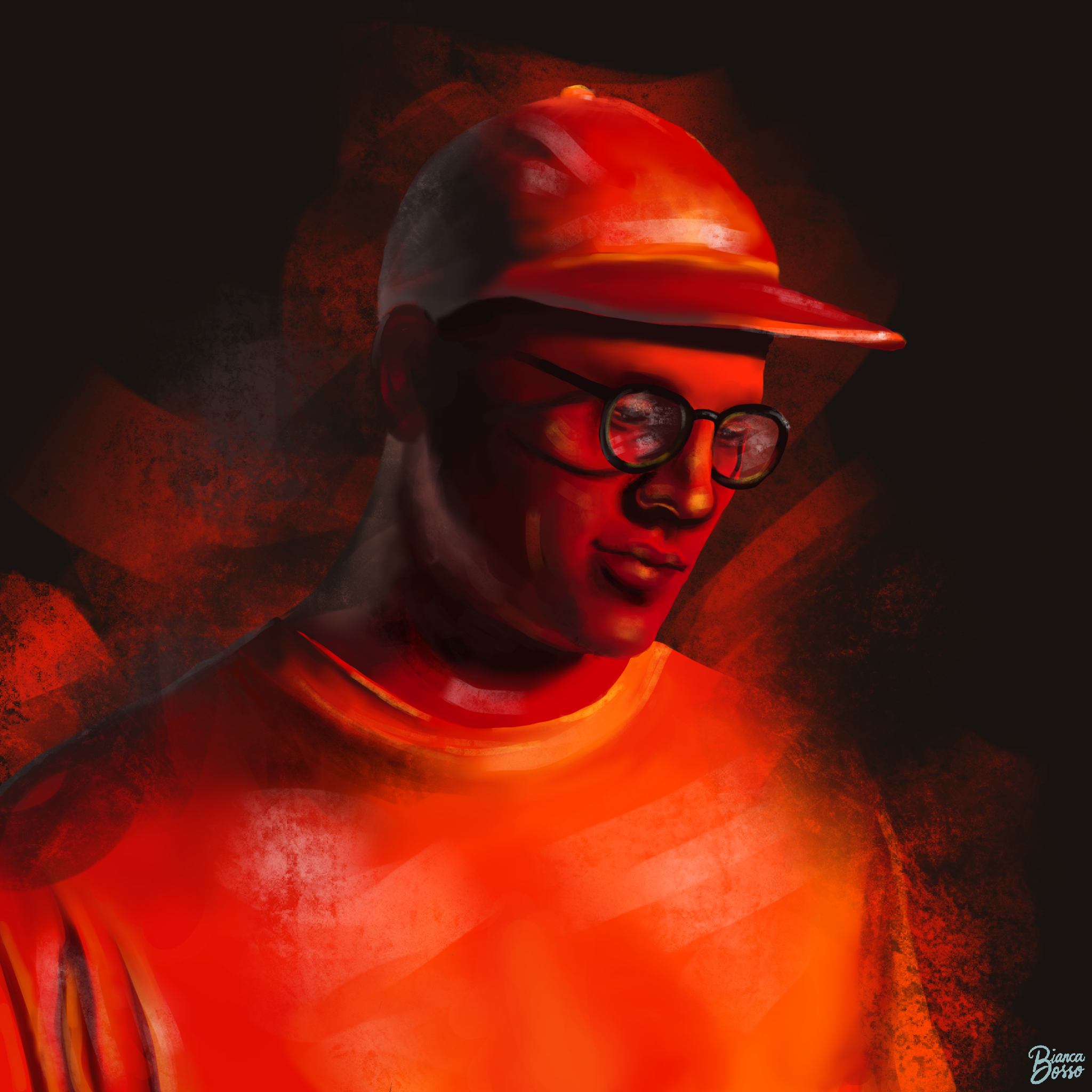 Your Instagram features lots of film and polaroid photography. Can you explain
this aesthetic?
I really just want LOS LEO to be a reflection of who I am, even beyond the music. I have a lot of creative people that surround my life and a lot of them are photographers, so I have found myself learning a lot along the way. I wouldn't say I'm a "photographer", but I always travel with a few different fun cameras on me. What I really enjoyed about buying a record as a kid was being able to look through the photos in the insert. Now that streaming has taken over the world, I try to make my Instagram a place for all that content.
The End is such a captivating indie-pop song. How did you find the process of writing / creating it?
It was very fun and seemed suspiciously a little too easy. The song was co-produced by Chris Collins, he's probably more known for his work with Skegss and Ruby Fields who you could say are from completely different musical worlds to LOS LEO. Sometimes I think it's more about the personality and how you socially connect with the producer or co-writer rather than their skills. Chris is equally a great producer as he is a great guy. He really created a great atmosphere for the song to be created.
This song feels very bold for a LOS LEO song. We recorded it very different to any other song I've released. We spent a lot of time outside the box giving everything a lot more character.
Numbers don't lie, and your music has certainly reached a lot of people. How
rewarding does this feel?
Incredibly rewarding! I feel so grateful for the people that listen and enjoy my music, because they're really helping the wheels spin. The more people listen, the more I get to write and release music and do what I love.
You get to tour with LANY! What can fans expect when they see you live?
YES! I am so excited for this tour. This is going to be LOS LEOs live debut, so I've been working hard to get this show cooking. As for what fans are to expect I'm not really sure, I'm really just trying to create an atmosphere where they can have a moment.
How important is mental health awareness to you?
Health in general is something that is really important to me, I've gone through health issues that really changed my life and affected my mental health. To me a healthy lifestyle is the most important thing in life, making a foundation for a healthy body and mind to exist in is key. This includes being aware and open to talking about our mental health and surrounding yourself with positive people.
Other than your phone, keys and wallet, what are some things you can't leave the
house without?
Hat, glasses, toothpicks and something Nike.
What does the rest of 2019 hold for LOS LEO?
More music, more shows, more merch and a low-key EP.