Interview: Majak Door Talk Up Their New Single, 'Will She Leave You'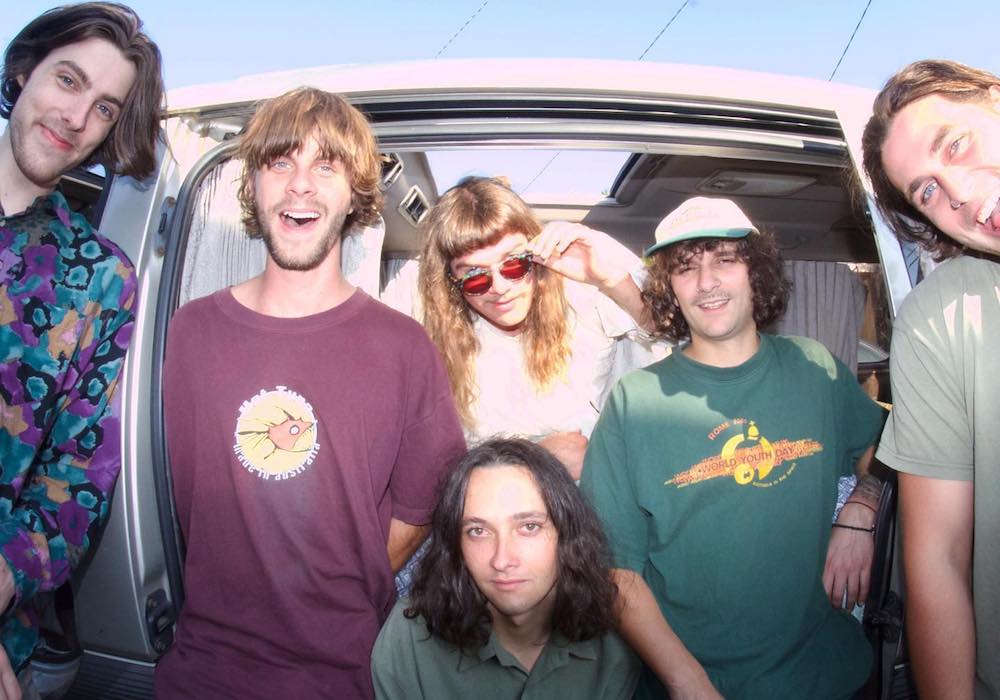 Melbourne-based surf-rock sextet Majak Door has just revealed their carefree new single 'Will She Leave You' – mixed by Daniel Caswell (Dune Rats, Bad//Dreems, The Living End). We sat down with them to find out more about them and the new track.
Congratulations on your new track 'Will She Leave You'. Can you tell us where you drew your inspiration from?
Thanks! Sound wise I was going for a "Plumbs" style with an indie pop vibe, which is not too dissimilar from our track 'Los Pollos'. We don't always go for super poppy stuff though occasionally it happens quite naturally.
It's clear you guys are AFL fans hence the name 'Majak Door', do you share any other interests outside of music?
We all have different hobbies we do outside of the band. Louis our guitarist has just moved up to NSW over the COVID times, where he is doing a lot of surfing and general coastal things. Joe our drummer is big into Futsal and also writes a lot of electronic music. We all dabble with Ableton, writing our own music and experimenting with different sounds. Over COVID a lot of us have picked up arts and crafts activities such as painting, wire sculptures, pottery and gardening.
Living in Melbourne's current lockdown do you guys struggle to work together? How do you deal with it?
The lock down has obviously stopped us from doing any rehearsals and our recording methods have now changed. We are lucky that each member has a DAW system allowing us to send music and record our parts individually. We keep in touch a lot, trying to remain in track in regards to release plans and merch designs etc.
Who are your biggest inspirations as a band?
Being in Melbourne we are blessed to be side to side with so many great local artists. We draw inspiration from the scene around us. Our friends are so good at pushing us along and continue to inspire and create art.
What are your goals for the next few years?
We love playing live. The aim is to tour as much as possible. Being on the road is the greatest joy for us and to be able to do so feels like such a great privilege. The aim is to play more and more and bigger and better. We also want to push our music as much as possible, that is, develop our sound, writing and recording techniques. We have now our own studio in the making and have a lot to learn.