Interview: Mike Talisman Opens Up About His Moving Debut Single, 'Due Time'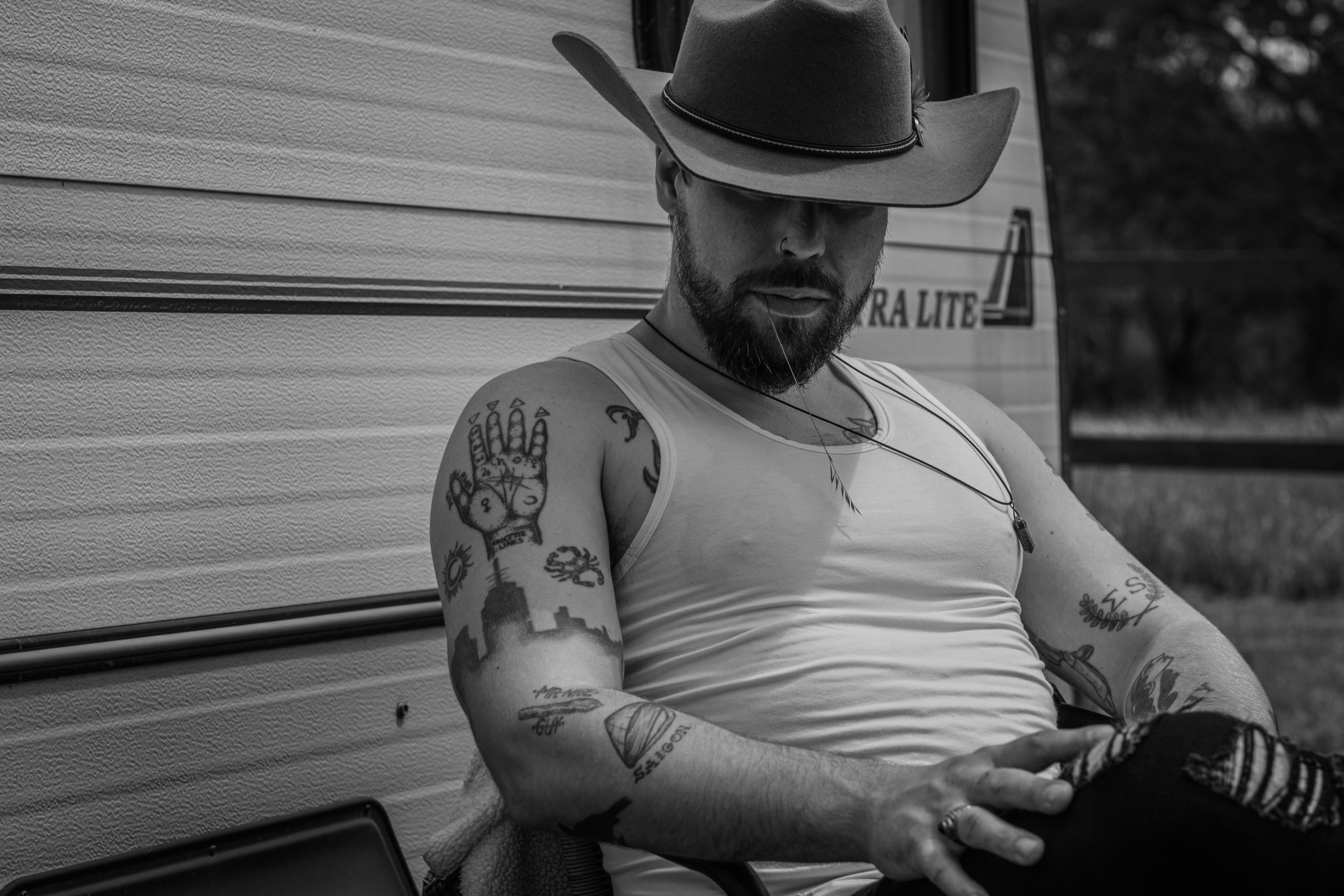 Melbourne singer/songwriter Mike Talisman recently revealed his moving debut single, Due Time. Although a new project, Talisman is certainly not new to the scene; having performed in his previous band, Red Beard, he is also one of Australia's hardest working music publicists and music services genius'. I recently caught up with Mike to find out about the single and new project and what's in store for him in the future.
Congrats on the debut release, Due Time! How does it feel now that it's out in the world?
Thank you so much! It feels great. At first, it of course feels vulnerable to share your music with the world and open yourself up to criticism, however it ultimately feels so good to have my debut single out.
You've worn many hats in the music industry over the years, how long have you been working on this project?
Absolutely! I have played in many bands and have been working as a publicist in the music industry for around 10 years. This is a very new project though. I started writing a collection of songs several months ago and entered the studio shortly thereafter. I have since been writing every single day and intend to keep going for many years!
Is the approach to writing for this project different to previous bands?
The approach this time around is really a process of getting back to my roots as a singer/songwriter, writing organically from the heart. In previous bands, there were so many different ways in which a song would come together, however I now write in a very simple way, with all songs starting as a simple diddle on the guitar whilst sitting on my couch.
Can you open up a little bit about the story behind Due Time and how it came about?
Sure. Due Time tells the story of the day that my father passed away. My family had just been attending a memorial service for our mother who had recently passed away. When I was driving home, I received a call from a police officer informing me that my father had died. It hit me like nothing I could possibly imagine. The whole mission of writing and releasing Due Time was focused on healing, for myself and for anyone who has suffered the loss of a loved one.
Can we expect more music to come in the near future?
Oh, absolutely brother! This train is just pulling out of the station. I plan to consistently release singles every several months and will be back in the studio again in early 2023.
Given that you work with artist releases as part of your everyday work, has the approach to releasing this one the same as how you approach a client's release?
I am taking a 'softer' approach with my own release. I want to build up my 'brand' in a very organic, slow and controlled way, as opposed to securing as much coverage for the song in the shortest amount of time possible.
Can we expect to see you taking the Mike Talisman show on the road one day?
100% my man! I will be building up to shows once I am completely satisfied with my set list, and once I have established my fan base with consistent releases. I will start out with launch shows and support slots for great artists, and will eventually be hitting the road once again!
When you're not writing tunes and working hard as a music publicist, what do you like to get up to in your spare time? (If you have any HA!)
Haha, spare time is definitely a luxury for me! I have a deep love for marital arts, and in particular Brazilian Jiu Jitsu (Shoutout to Fighters Xpress Dandenong and the entire Checkmat BJJ team!) I also love weightlifting and any kind of adventuring I can get my hands on.
What's in store for 2023?
More singles, show announcements, music videos, collaborations and much more. Oh, and maybe some BJJ competitions (if you want to either see me beat someone up or get beaten up lol!) Thank you so much for having me!
Mike Talisman's debut single, Due Time is available now, everywhere.