Interview: MINIQ Speak About Inspirations, Sisterhood and Early Music Memories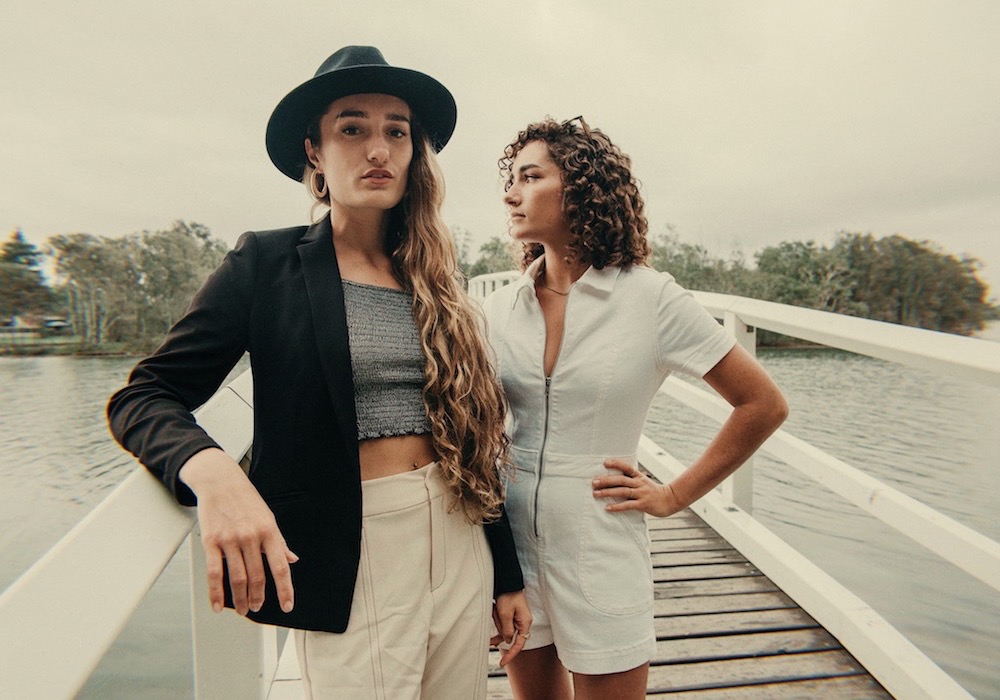 Following on from the release of their critically praised debut single 'Little Miss No. 1', Central Coast-based indie-rock duo MINIQ have revealed the accompanying video clip – shot and directed by Julian Rich from That's Rich Media (Mammals, LDRU, Safia). We caught up with MINIQ to get the low down on the new track!
Congratulations on your debut single 'Little Miss No. 1"! Tell us what the song is about?
It's the story of someone who does not yet know that their relationship is not built on love.
In a way the song is in the perspective of the subconscious of a person who has been put in the backseat of their relationship. I guess it is something almost everyone has witnessed, either being in a relationship with someone who takes you for granted or seeing someone being taken for granted.
Who are your biggest inspirations when it comes to writing music? Why do they inspire you?
Belle: Nick Cave for me, purely for the weird and crazy shit he writes about, he can be so versatile. Its intriguing, I feel like as much as you can try to aspire to write like him, no one will ever be on his level.
Dom: I have to agree with Belle, the unusual lyrics and stories Nick tells in his music is unbelievably inspiring.
Being sisters' you girls have obviously grown up together. What was your life like as kids? Have you always been really close as sisters?
We have always been close sisters, but (like any siblings) we did drift apart for a while. But as we matured, we realised we aren't so different. Making music together and surfing 24/7 definitely helped us bond as sisters.
When did music start for you both and how did you decide to start 'MINIQ'?
Dom: Our earliest memories of music would be dad singing to us before bed or playing us music of some sort, so because of that music for me was something I have always wanted to do. I always wanted to be a singer so from a very early age I was learning how to be a musician
Belle: Music was always Dom's thing when we were growing up, I always enjoyed it, but I guess the talent and interest evolved for me. Then it just so happened that Dom asked me to join her band.
Dom: As for the beginning of MINIQ, I was redeveloping my sound I wanted to explore more in rock music. The band are old mates that came in for tracking in the studio. I was never sure if Belle was interested in playing with me but when I asked it was like "finally".  I needed something other than my own name for the band as well, Belle covered the first and last letters of my name to spell MINIQ, so here we are.
We are going through a pretty hard time in the music industry at the moment, but can we expect to see some live music from MINIQ when things go back to normal? 
You most certainly can, we're already looking at where we want to start playing as soon as venues re open.
Little Miss No. 1 is available now, everywhere.