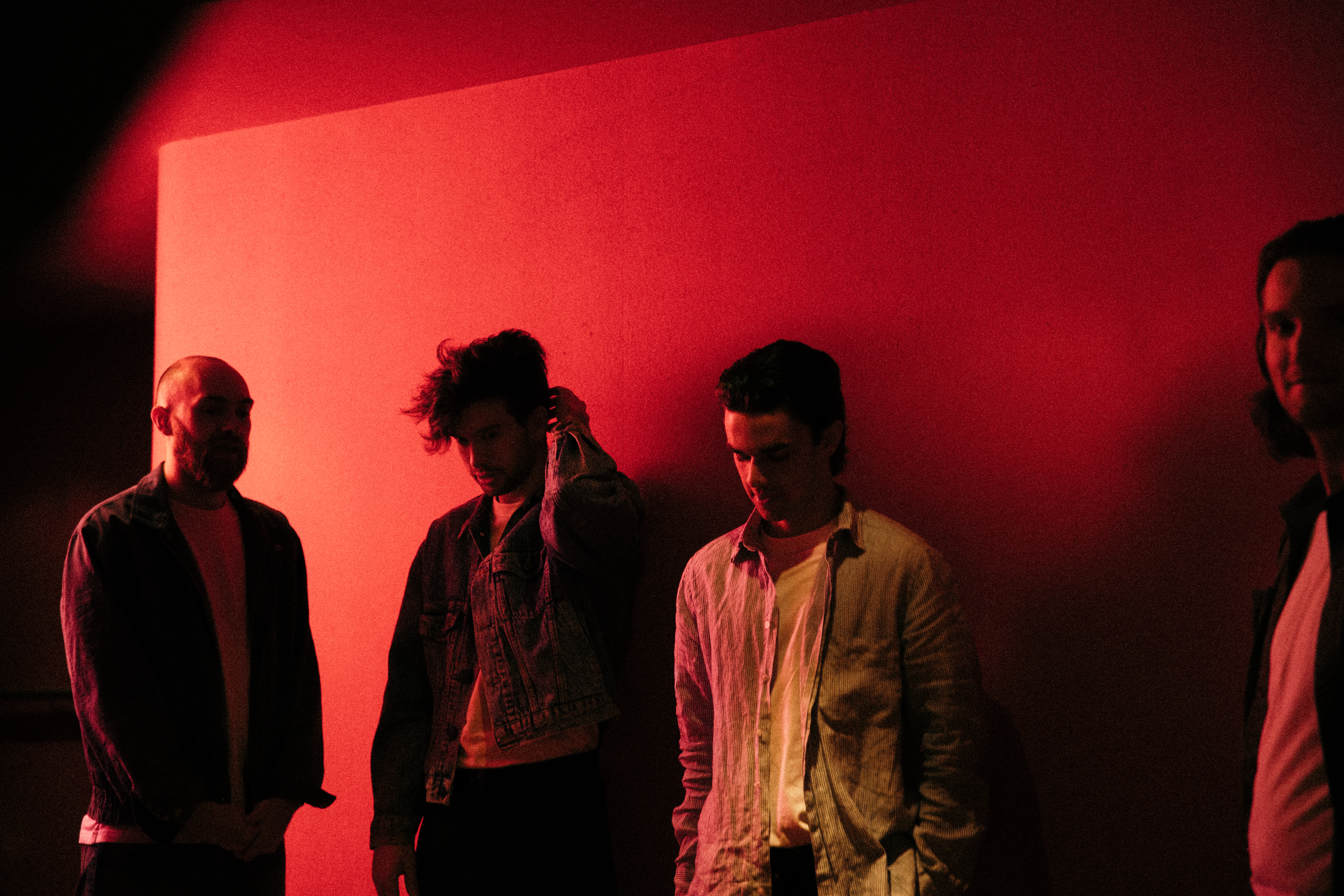 Melbourne-based indie-pop band MOBS have revealed their latest single 'Big World'. We got to chat to them to find out more about 80's movies, fun artwork and more.
You say that your music is influenced by 80's movies. How much creativity does this offer you in song writing?
Song writing to me became a big stagnant and I was really looking for another way to find creativity. I am a huge movie buff and have always held 80's movies in a very high esteem as they seemed to completely encapsulate the feeling of nostalgia and of coming of age. These two feelings/ideas have always resonated with me. I wanted to blend my love for movies with my love of pop music. So, by choosing a movie as the reference point it added this new level of creativity and fun to the process. The story was their I just had to decide which themes I wanted to latch onto, who's perspective I wanted to cover. It's really become something I love.
Having supported the likes of Stand Atlantic, The Maine, With Confidence, and Never Shout Never, what has been your favourite tour memory as a band?
I think touring with With Confidence will always be high on our list for best memories. We toured multiple times with them when we were just playing small shows together. It's fantastic to see them now and how much they've grown as performers and people. The last tour we did with them was the first one in about 4 years and it was special.
Who's idea was it for the movie poster style single artwork?
It all kind of culminated during multiple group discussions of trying to tie in the whole songs about movies concept. We worked with an absolutely INCREDIBLE artist called Daniel Holub who has done such incredible work with us. What he brought to the movie poster artwork is just next level. It's really his creative genius that made the artwork what it is.
 Do you guys prefer collaborative song writing, or writing individually?
Our process usually starts from myself coming up with the movie that I want to write about. Then I'll bring quotes and concepts from that movie and the general story I want it to tell. We then work with our producers and writing partners of MSquared Productions, Michael Paynter & Michael DeLorenzis, to get to the end product.
With appearances lined up at Summerfest in Sydney, and The Great Escape in the UK, what can people expect from a live MOBS set?
We really want it to be a fun, non-stop music experience. We just want people to connect and to feel our music, then to leave with a smile on their faces because they've had a good time.
What does 2020 hold for MOBS?
Hopefully LOTS of touring!! Internationally and nationally. Maybe a headline tour?
Oh and an Album 😉