Interview: Modern Error Chat About Their Latest Single, 'Error Of The World'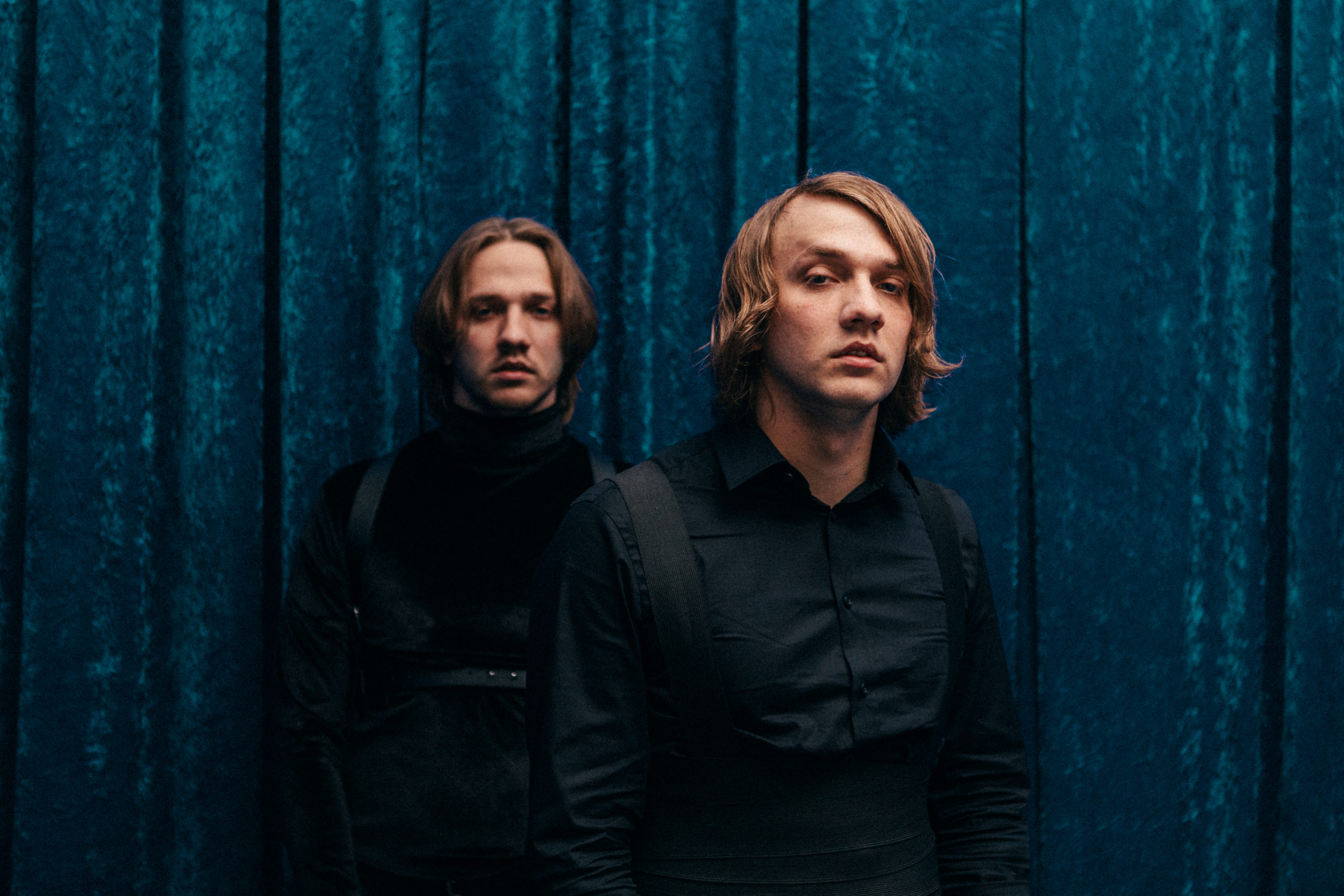 Modern Error have recently released their brand new soaring single 'Error Of The World', their first since the release of EP 'Lost In The Noise' in 2019 and their first for new home, Rude Records. We sat down with the pair to find out more about their sound, the meaning behind the new track and more!
Congratulations on your latest release! Can you tell us the themes and events that inspired it?
Zak: Thank you. For us, Modern Error is an audio and visual experience driven by the desire to make a statement through its works on how we view the state of the world. Conceptually, with 'Error Of The World', I wanted to paint the picture of feeling isolated in a world more connected than ever, where we are always 'cyberly' in close proximity but forgetting the feeling of reality, connection and love. Instead, we rely on superficial things to feed us something good so quickly that I feel we become addicted to that hit, not thinking and forgetting what living means to each of us individually. Unfortunately, we all seem to fall victim to this way of living, and the song is me coming to terms with this and hoping for change.
How would you describe your music to someone who has never heard of you before? What acts and events have influenced you?
Zak: It's an evolution in sound that stems from rock and synths, two sides bouncing off each other. Like a film score, we motivate our sound and sonic landscape from the intent and concept we enter writing with. We want to make a statement not on the world but within our sonic for music as a whole. We are continually pushing towards and in pursuit of that goal.
Kel: Going into new territories with sound and noise is something that drives us. Each project we make will be unique in that aspect, and whatever idea we are pushing at that time will be the best it can be for that time. I think we listen to such an array of music; our most significant influences for our most recent music were as vast as Thirty Seconds To Mars and Muse, to Nine Inch Nails and Health. We do pull a lot of ideas from films. For this song, the themes and messages displayed in films like Fight Club and 2001 A Space Odyssey coincided with what we wished to discuss, not to mention the sonics of scores from films such as Requiem For A Dream and The Social Network. 
What are some of your favourite tour memories?
Kel: Not quite a tour story, but we got offered a last-minute tour with Movements back when we first started. It was so last minute that I remember getting in the van not even days after confirming, with all band and crew that had dropped everything last minute, and we were heading for France. It was the last minute get up and go, not expecting to see everyone or play until a month later, and with the tour to be a success, it made the payoff fulfilling. We returned from that tour and walked into the 'Separation Scars' video.
Zak: It's always the last thing you do, seeing something build through a connection between us and the audience.
What sort of work goes into your songwriting? Who does what, and how had the approach changed over time?
Zak: I used to write solely in self-experience in a much more black and white fashion. Although this seemed to do what it was intended, it didn't raise enough thought for me. Artistically I wanted to apply my perspective to the world moving forward; How I saw the human condition and my place in this modern living. For me, with this new age to the band, it all started with a question, that was the notion 'what do you live for?'. This led to a much more conceptual way of thinking, finding a concept that felt much more like Modern Error and much more like myself. I found myself letting go and writing in some sort of subconscious state, or 'letting it flow' – and the thing I love about that way of writing is your reflection in years, seeing what you thought you meant change meaning with your evolution and realizing where you were at in your life etc.
Kel: Sonically, we try and push what is expected of a band like us. We started as a five-piece post-hardcore sound, and where we are heading, it is almost like we have entirely changed formats. We don't like remaining in the same place, so the process can change drastically from release to release. Recently, we have found that working primarily with structure and intent and then shifting to the arrangement in the production process seems more natural for us right now. But this could all change upon what we do next, depending on the piece's intent. Only in the next few months, you will truly be able to see how vast our approach is.
Outside music, what do you all love to do?
Zak: This band is a collection of all we love and care about; we don't have much outside the band. I write and create art and direct works for other bands/projects. Kel produces other bands and artists and is a graphic designer. We both find enjoyment within watching and exploring films and albums. But this is the core of everything we do, separately or together; every interest consistently somewhat links back to this one project.
Can you tease us of any upcoming plans for the rest of the year?
Zak: More works, more experience. With Modern Error, there is always progression, and we will always continue to work and present when the time is right. We have several things happening this year I cannot yet disclose, but all events and creations reinforce this new age of Modern Error.