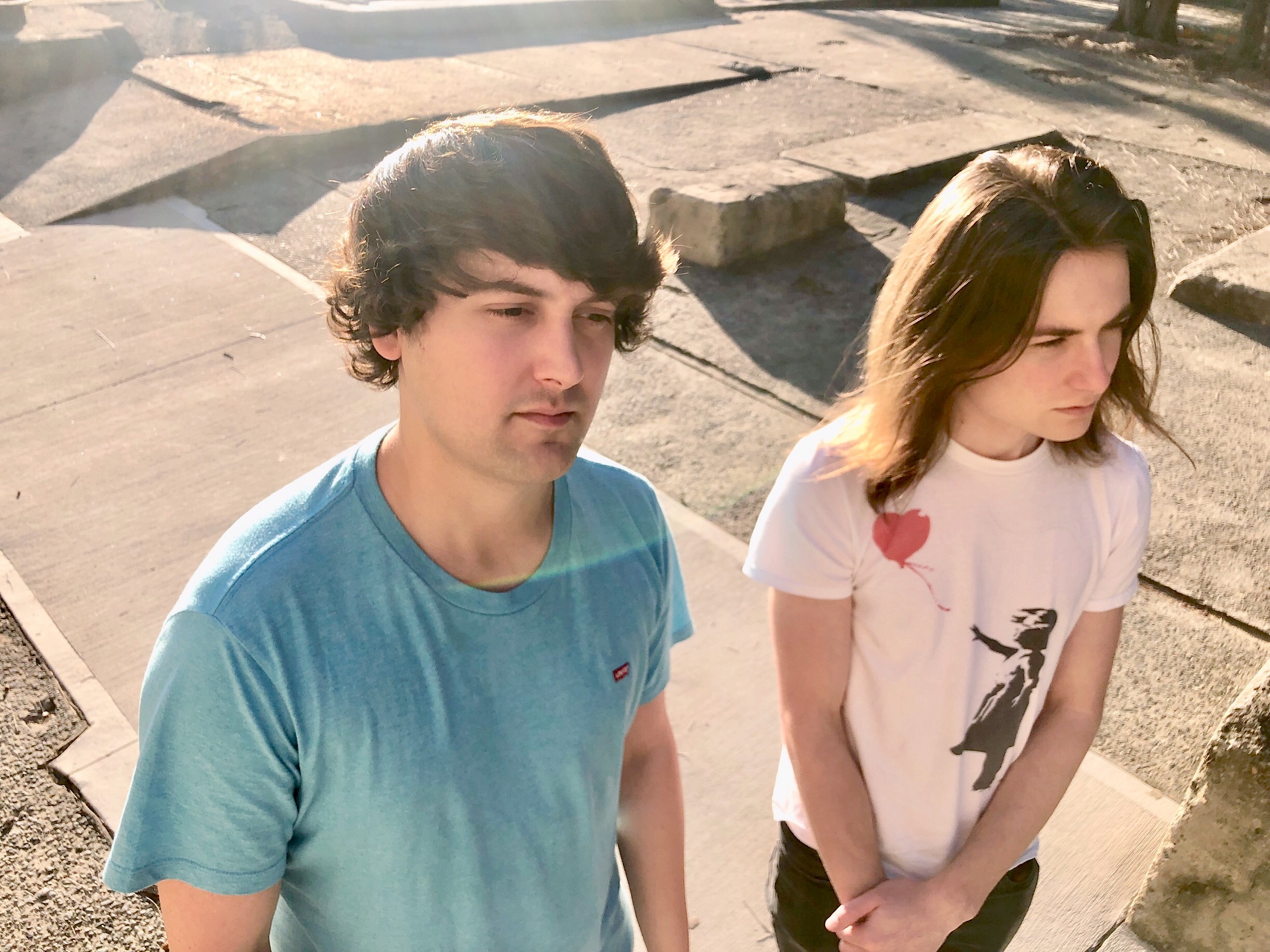 Following on from their critically praised single 'They're Playing My Song', Sydney-based electro-pop duo MONATOMIC have returned with bittersweet pop-banger 'One More Chance' – produced and recorded by the band at their home studio.
We had a brief chat with the dup to get the low down.
First off, what was it like performing a live set for Woody Harrelson in your pyjamas?
Well, it was so out of the blue it's tough to even know where to start. We were sleeping on the floor of this house under renovation in Beverley Hills. This guy and his wife walk in with a very familiar southern drawl asks, "am I in the right house?". Turns out he was in the right house and knew a mutual friend of ours, a friend who insisted that Woody hear our stuff. Talk about pressure but he seemed to enjoy it. Lovely guy even had the common courtesy to introduce himself "Hi, I'm Woody". We said "um.. yeah mate we know".The real kicker was that he plays guitar and we were going have a jam with him down at our rehearsal space in Culver City but we missed his call.
What were the themes and influences behind your new song 'One More Chance'? 
It's all about looking at the past with rose tinted glasses. Thinking that something could have been different if you just had one more chance to do it over, a false hope. A lot of the lyrical influence comes from the personal experience of a lost love, as many songs do, but the unique aspect of this track is that there is a bittersweet theme running through it. Love is not all good and not all bad, it's usually a mixture of the two, and that's why there is an aspirational anthemic quality to the track even though the lyrics are sad.
Do you see song writing as a form of therapy?
In a way; yes, but not how you might think. I've heard some people say that writing a song about a particular experience helps them process it in some way; I don't think we've ever approached our personal stuff that way. Things seem to run their course regardless of whether a song is written about it or not. I think song writing is therapeutic for us because it challenges fragile parts of our personalities (and egos). It's frightening to put your work out into the world, knowing that it isn't (nor will anything ever be) perfect. You'll chase your tail forever without finishing a single thing if you never face that fear, and song writing forces us to get over that. So, our way of getting therapy from song writing could be extrapolated into a more macrocosmic therapeutic effect of building healthy self-esteem and confidence, which then helps you work through personal emotional stuff easier too!
How would you describe Monatomic's sound to a brand-new listener? Dramatic, engaging and requires your full attention. For better or worse MONATOMIC is something that doesn't work in the background. Whilst our idea of a hardcore drink is a kale juice with extra ginger; in our music we believe in "go hard our go home". Even with tracks like "One More Chance" that are a little slower in tempo and start out a little bare, by the final chorus there's nothing left on the table.
If you could have any artist feature on one of your songs, who would it be and why?
Probably Lady Gaga if we can just pipe dream for a moment. Our musical sensibilities are obviously quite different which is usually a good precursor for collaboration; working with your identical twin is probably safer but no risk no reward. Also, she's fucking lady gaga, as if we need more of a reason than that. Imagine the video, I bet we could get away with a whole bunch of stuff that would look really stupid if it was just us on our own.
What effect would you like to have on Australian music as a whole?
We feel in Australia that "pop" is kind of a dirty word. Maybe it's because Aussies see that as "imported" music, or Australian pop groups get swept off overseas and get distant from their local fan base. If we are talking long-term goals it would be great to affect the perception of pop music in Australia, and there are some great artists like Wafia and Vera Blue who are already doing that.