Interview: Mozë Chats About Her Latest Offering, 'Albert St'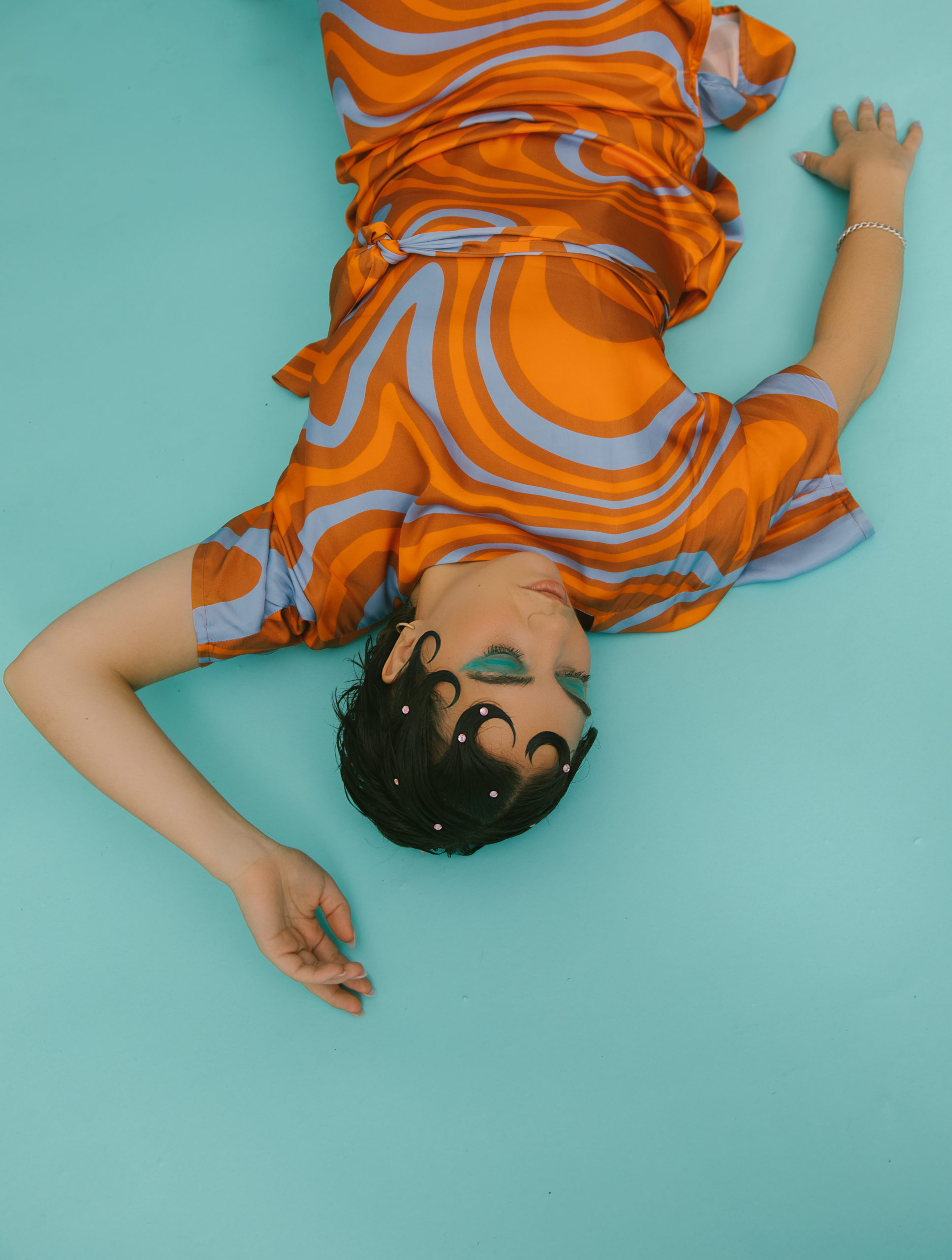 Yorta Yorta/Wangaratta-based artist MOZË has just unveiled her joyous single 'Albert St.' – produced by the artist herself and Michael Belsar (Hayden James, Genesis Owusu) and mixed by Allan McConnell(Close Counters). We had a chat with Mozë to find out about the new single and more.
Congratulations on your single 'Albert St.' Tell us a bit about the story behind the track?
In 2022, my friends hosted the iconic 'Albert St. Affair' house party in Brunswick. The song captures the essence of a rowdy Melbourne house party, celebrating friendship in a montage of moments. The great thing about that time in Melbourne was how positive it was, people were so grateful to be out of lockdown, and we weren't bitter about the years lost. At the end of the song is a very special live sample from the actual party, it was the first time Albert St. had been played and you can even hear everyone singing along.
It sounds like an incredible night at that house party! Do you feel like the positivity has lasted since coming out of lockdown for a lot of people with celebrating and sharing music?
I personally experienced a lot of positivity amongst my friends in the first year out of lockdown, especially in Melbourne, because we were so grateful to be in each other's arms. We could all relate to the absence of community and understand that the arts have since suffered the consequences. However, I think we're in a special time creatively because artists all over the world feel more inspired than ever, we are free from the downloading period of lockdown and sharing some 21st century bangers.
How was the process writing the track?
My mates had asked me to perform at the party and built a stage which was so cool. I had the day off, so after buying my fit for the night (Corporate Rockstar), I thought "How funny would it be to surprise everyone with a song called Albert St." From then on, the song just fell out of me. At the time I had been listening to a lot of 2000s femme classics e.g. Kylie/Madonna/tweet and Sugababes (playlist below). I think the melody was inspired by those women and the song grew from there. I also couldn't have don't it without my mates.
https://open.spotify.com/playlist/5VCgh6XnRWhwYuEhCiIn4a?si=3b26916adacc44b2
When heading into the studio, is there any must have's or routines you practise beforehand or during the production process?
Coffee for sure. Sometimes I bring tamari almonds into the studio (someone needs to put a choking hazard next to these though). I usually have a produced version of the song ready for the session, and we build on from there. Other than that, creating good vibes in the studio from warm lighting, to having a laugh. When I'm writing by myself, I like to put on incense, get my notebook and just start free flow writing/jamming and let the soul run.
How do you think this track differs from your previous singles?
It's lighter than the others. My other songs have an emotional depth to them, whereas this one is funky and fun. It's also different in that it's based on one specific event, rather than an amalgamation of mixed emotions. One of the lyrics is "that girl she's so stylish, wearing a denim jellyfish", based on my friend Claudia quite literally designing a denim jellyfish and wearing it to the party. My sister wears it in the music video!