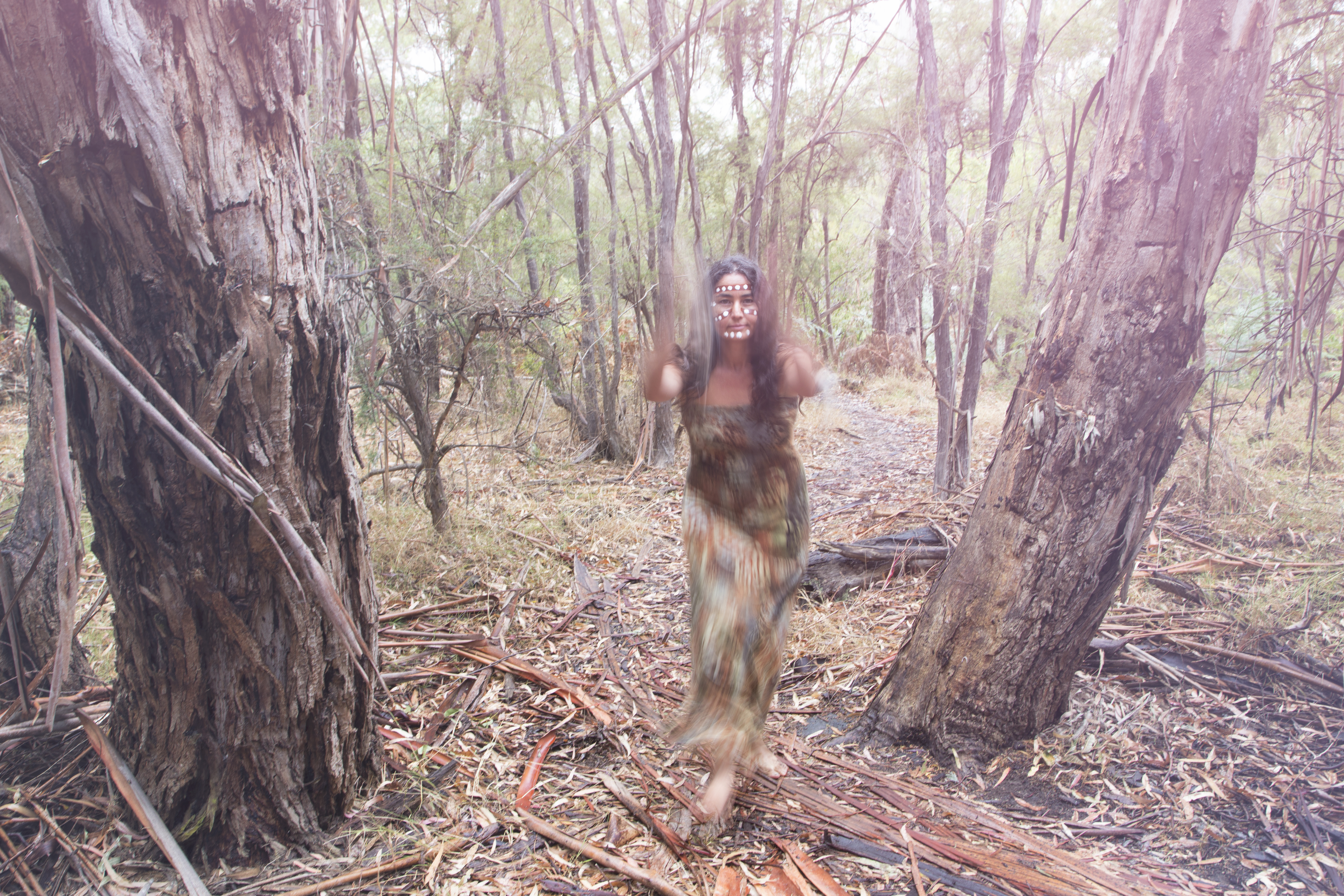 Nainiouman (pronounced nani-ooh-mun) has just revealed her emotively-driven debut track 'Dominion' – mixed by Chris Hancock (Elefant Traks, Seekae) and mastered at Metropolis Studios, London. We had a chat to find out more.
Thanks for talking to us Nainiouman, and what a debut track! This song clearly has a strong message about the recent bushfire crisis, can you tell us about it?
It was a buildup of emotion that truly needed to be expressed. The musical structure and the chorus of the song had already been written some time ago. With the extremity of the fires, the devastation, the sadness & helplessness felt by many. I needed to sing and be a voice for the people and the animals, a voice for Country.
Who are your biggest inspirations when it comes to your song writing and giving back to the community? 
The people in the community, each and every one of them. All of Nature, the real world is my inspiration.
'Dominon' was released on International Women's Day, tell us a bit of what that means to you?
I guess it's a day that celebrates women. I'm not really gender biased as such, but I recognise what many of my family have gone through as women and they have hard times. I appreciate recognising the beauty, acknowledging the strength and bringing about more balance in the world.
How long did 'Dominon' take to write
The music was created over a year ago, with the chorus being written also, the verse lyrics were written in one evening, motivated by the fires.
Could you tell us a bit about your Indigenous culture and what that means to you?
Through my Grandmother on my mother's side I am Weilwan. My ancestors were greatly impacted early on by people from across the sea wishing to make this continent their home. My Indigenous culture is informed by my family and all the first people throughout this continent that I have been fortunate enough to share time with. The knowledge systems and original ways of being of the first peoples are both deeply intelligent and stunning by nature. I feel I need to care for this, to share with the broader public in how to become aware of and care for this and to help this nation grow up and heal side by side.