Interview: Nick Adams of Justice For The Damned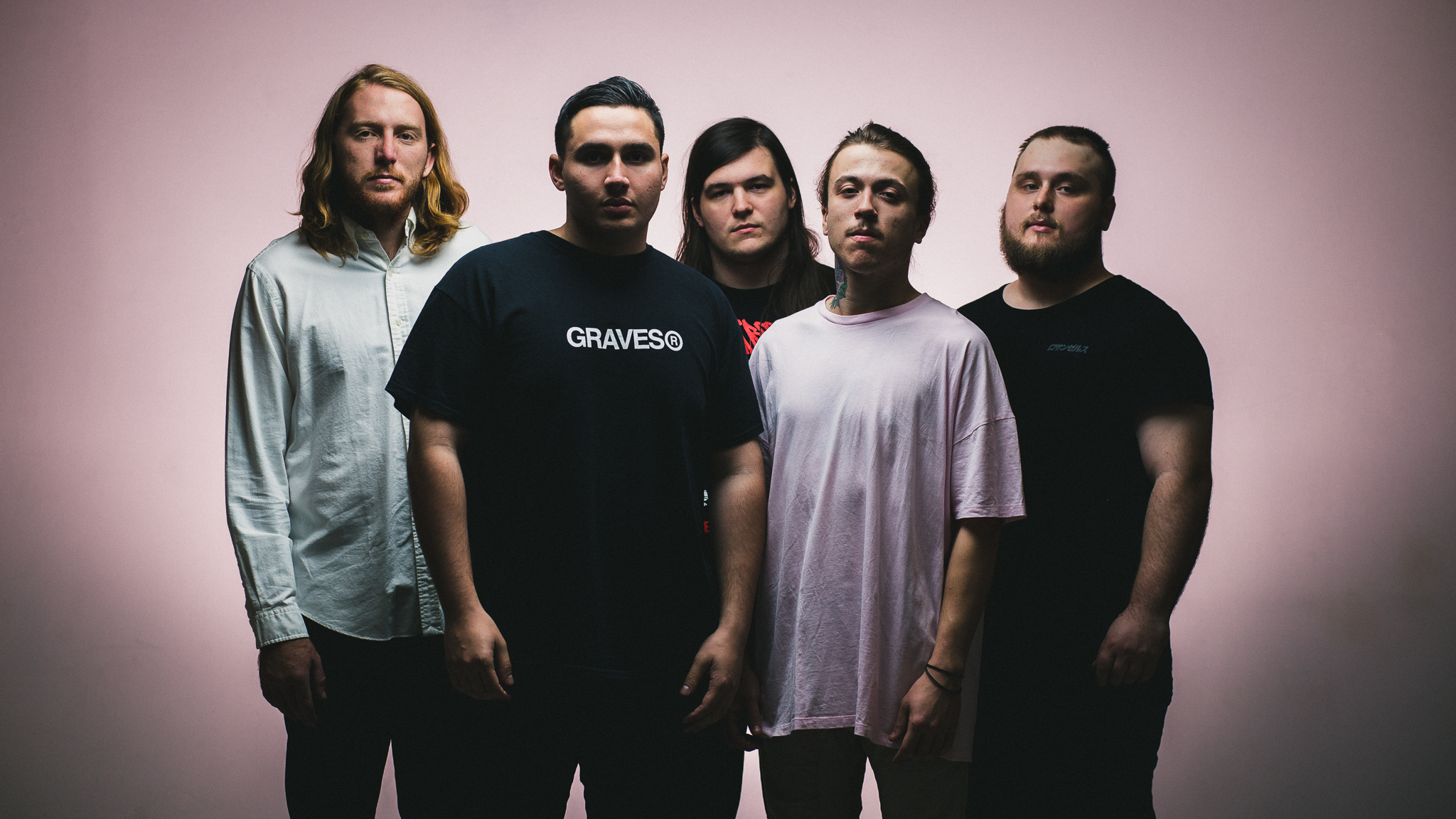 What does the title, 'Dragged Through The Dirt' reveal about the album?
We have always been a band that really tries to write what's in our hearts when it comes to music—both musically and lyrically. 'Dragged Through The Dirt', in an emotional context, describes in the title it's like your heart and soul has been dragged through the dirt. When it comes to what to expect from the album and what the title actually reveals, it reveals that you're going to have a really volatile lyrical message in every song, or a re telling of a tale, a story or feeling. It really reveals you're going to feel a lot and it's a lot to take in both musically and mentally from what you're going to take out of the lyrics.
Key influences that have had an impact on the creation of the album?
Things that have impacted the album when it comes to lyrically includes events, stories, feelings and things that that have happened to us. Obviously without some of the low times that have happened in life we wouldn't of written about a lot of the stuff, so there's definitely a lot events that went on years leading up to it that influenced what we wrote about. As far as musically we all love a really heavy abrasive sound, we listen to bands like Nails, Harm's Way—really angry and grindy music. That definitely influenced the overall aesthetic that we were chasing with the songs, something really huge, impactful, and definitely really volatile.
Can you tell me a bit about the creation process of this album?
Basically when it came to the creation we had some songs already going, some songs to be done and we sort of knew that we wanted to do it. So we started looking at dates and once we had a date finalised we started going ok let's pick and choose, what ones are we liking, what ones do we want to develop more, and at that point we wrote a couple more songs. In the month leading up to it I would sit at home and bust out riffs, Bobak would have ideas in his head aswell so he would come to me and we'd work together.
Main music inspiration for the lyrical process?
Looking at other artists that really do a good job at displaying some pretty profound touching lyrics. Bands like Code Orange, especially in their older stuff, they had something pretty special going on there, as well as bands like Kublai Khan. So bands that I like to look at and see how they present words and lyrics were really good inspirations. I guess the heavy abrasive bands with some more vulnerability to them is where it really begins. They influence us because we are really volatile, really heavy, but who needs to write angry lyrics we can write whatever is in our hearts.
How has Justice For The Damned changed and progressed since first album to now?
Definitely in a lot of ways, back when it was really kicking off when I was first starting to get involved back in 2012 we were into a really different sound at the time. We tried to be more of a technical metalcore band, we were really into Veil Of Maya, and that was a huge influence at the time, still a little bit now. We were a more polished sounding band, we did an EP and then after that we went to go do a split release, that's when we were starting to approach a dirtier and grimier sound so we gave that a go and we really liked where that was taking us. There was another single after that also where we feel like we really honed in on what we were trying to do. From there it's just been developing that sound where we want to get really grindy, really fast, really dirty stuff, but something that's also really accessible, not too alienating to hear so it's really engaging. We have definitely made some big changes in our sound and ourselves individually. 
With the release of the seventh track on the album, can you tell me a little bit about the lyrical meaning and why you decided to release that song first?
It was a really hard decision deciding which one to release first because we really like every song as every band would, you love all your songs. Something that influenced my thoughts with that was it is a bit of a different sound for us, using a bit of a different guitar tuning aswell that already straight away forced us away from stuff we have already done before. It was to really to see how that might be received, it was really interesting to see how that would go but it has worked out really well thankfully. That was why we went with that one first, when it comes to what a song is about lyrically it's a bit more complex I find it. It describes an emotional process where when things are going wrong you just keep blaming yourself, keep putting it all on yourself, you're shoveling all that weight on your own shoulders. No matter how correct that might be that you should be doing it you might be able to assess the situation and realise that this is wrong, but somehow you're rationalising that way and I think it stems from poor self image and poor self esteem. In the song it describes the more it happens, the more it erodes away at your well being by the end of it. It displays in the video aswell visually the idea of that protagonist is going through all these things in his mind, so towards the end of it you can see it's really weighing down on him, and that's what the song says by the end of this whole ordeal you're going to have nothing left to give, and going to be stuck in a dark place with no way out, and that's why he sinks down into the water.
Now releasing 'Dragged Through The Dirt' with Greyscale Records, thoughts?
It feels really fantastic. One thing that really appealed to us was the fact that we could start together, grow together, and just keep working on it together. That just really resonated with the rest of us and that's our one big thing that influenced our decision to do it. It's been absolutely fantastic and the guys behind the scenes work extremely hard—we are really thankful.
How are you feeling about doing three tours this year?
They're all pretty different, pretty awesome ones so we are all really excited. Ocean Grove kicking off first, the two real big things about the tour that make us really excited is firstly, we have been friends with them and it's just so exciting to finally do a lap together. We have been talking about it for a couple of years and now that it's finally happening. Probably not only the fact that it's happening but probably because it's their biggest headline run yet and that just makes that more and more exciting. Secondly, they will be bringing a different crowd to what we'd be used to playing to, so it'll be really interesting. We definitely feel the weight of our upcoming headlining tour aswell, but at the same time we know everyone's just really excited, and we know that at the end of the day we just got to make the most of it and have a really great time. Then going to Europe we are pretty speechless about that one, we are really looking forward to it and hoping that we can bring something that people over there are going to like.
Any advice or words for supporters and fans?
We do feel like we've got a real connection with everyone that listens to us a lot, the lyrics delve into some more deep things and I feel if someone's coming along and they're really screaming lyrics back at us they know exactly what we've all been through. The words I'd like to say to them is thank you for being willing to open yourself up and come to a show and be ready to feel that with us. The next bit is keep on keeping on, there's always going to be a reason to keep around, life gets better and better the more you try and that's the one thing we want to make sure people know that. Also wear a helmet if you're going to come to any of the shows, there will be a fair bit of pitting. We really appreciate everyone supporting us up to now and all the support we receive in the future. We just hope people know that it won't be the last of us for a long time and we're going to be out there until we are cold in the ground really, we are going to keep going until our bodies give out.
Justice For The Damned Live Dates
w/ Ocean Grove
FRI 4 AUG
Wooly Mammoth, Brisbane
SAT 5 AUG
Oxford Art Factory, Sydney
FRIDAY 11 AUG
Fowlers Live, Adelaide
SAT 12 AUG
Corner Hotel, Melbourne