Interview: Oversize Talk Inspirations, New Single and Post-Lockdown Plans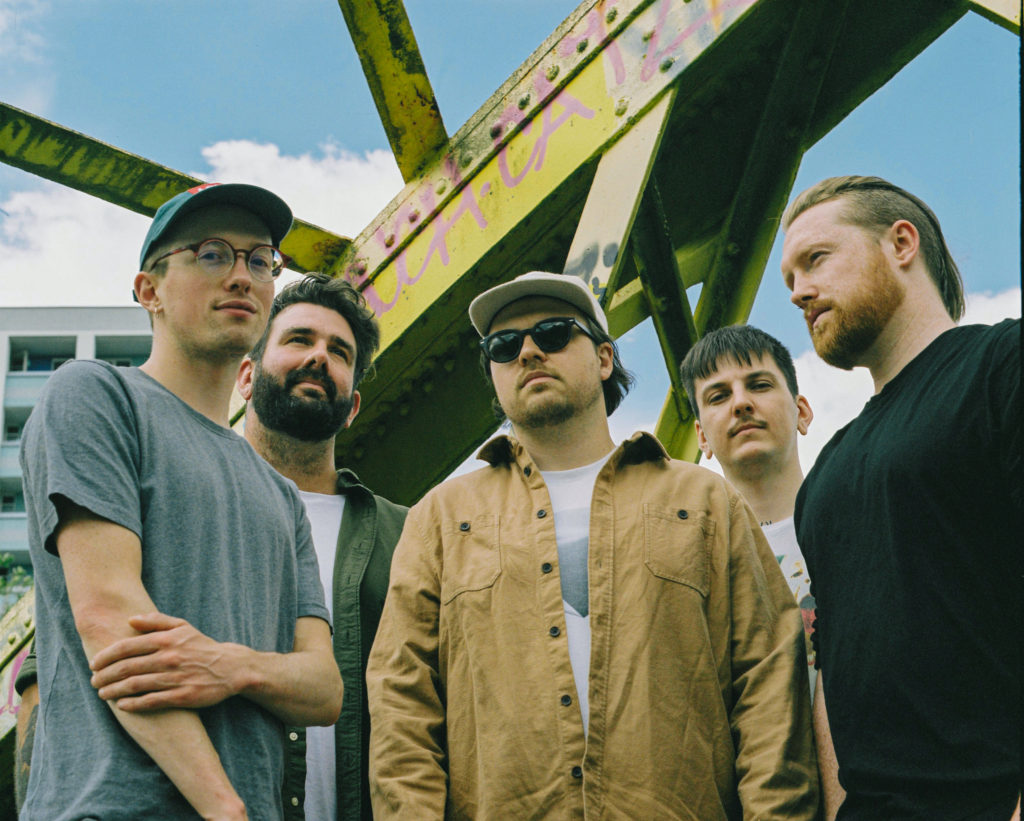 British alternative-rock band Oversize recently released their single 'Drive', the first taste of their debut EP.
Based in the Southwest UK, Oversize formed just pre-pandemic, finding themselves with an abundance of free time to hone their craft. Spending lockdowns creating, rehearsing and recording new music, the energetic single 'Drive' is the first of many genre-bending tracks to come.
To get the inside scoop on the five-piece and hear more about 'Drive', read below!
Hey Oversize! Congrats on the new single 'Drive'! Love the alt-rock sound you've created on this one, can you tell us about the story behind it?
This was the first song we wrote together after the first covid lockdown in March 2020. We took the opportunity to gain momentum in our songwriting process as we knew there wasn't much else we could do.
This song definitely came together in a way that helped us define the more refined sound we have as a band today.
Sam (Vocalist)- "I would say the main theme of 'Drive' is about being detached from yourself and constantly feeling like you're getting nowhere. Like for many people, the past 18 months have felt like our lives have been on hold. This latest single is not only relatable to that time in our lives, but also can be applied to other moments where we might feel like we are waiting for something to come along".
"This song also addresses the need for coping mechanisms and their ability to nurse a time of waiting. This was something that had become more aware of in my own personal experience of feeling detached from the world around me."
So, let's get to know you all a bit better- how long have you been a band and were you all involved in music beforehand or is this somewhat of a new venture?
So, we've been a band since late 2019. We spent our teenage years in various bands, playing the local venues in what used to be a surprisingly vibrant local music scene for a small English city. You could say it was virtually unavoidable to not see each other perform each weekend.
Fast forward a few years, we found ourselves hanging out through a mutual love for 90s guitar music. Writing new songs to fill the void of that nostalgic era.
What would you say are the biggest influences for Oversize, sonically or otherwise?
Our biggest influences are predominantly 90's Indie, Emo Shoegaze and Britpop.
Who are some artists you're enjoying at the moment? Any local bands you're loving?
Aside from the obvious classics, there's some great talent in the UK at the moment a few of which we're enjoying currently Phoxjaw, Snake Eyes, Borts and James and the Cold Gun'
A little birdy told us there's an EP coming soon… what can we expect to see from you guys down the pipeline?
We have plenty more to come, keep an eye and ear out!
Finally, do you guys have any 'bucket list' goals for Oversize- is there a festival/setlist you'd love to be included on one day?
To be honest, after not being able to play a show for nearly 2 years we're just stoked to be able to get out there, play to some new faces and to hang out with friends!
Have a listen to 'Drive' now and keep an eye out for Oversize's upcoming EP!