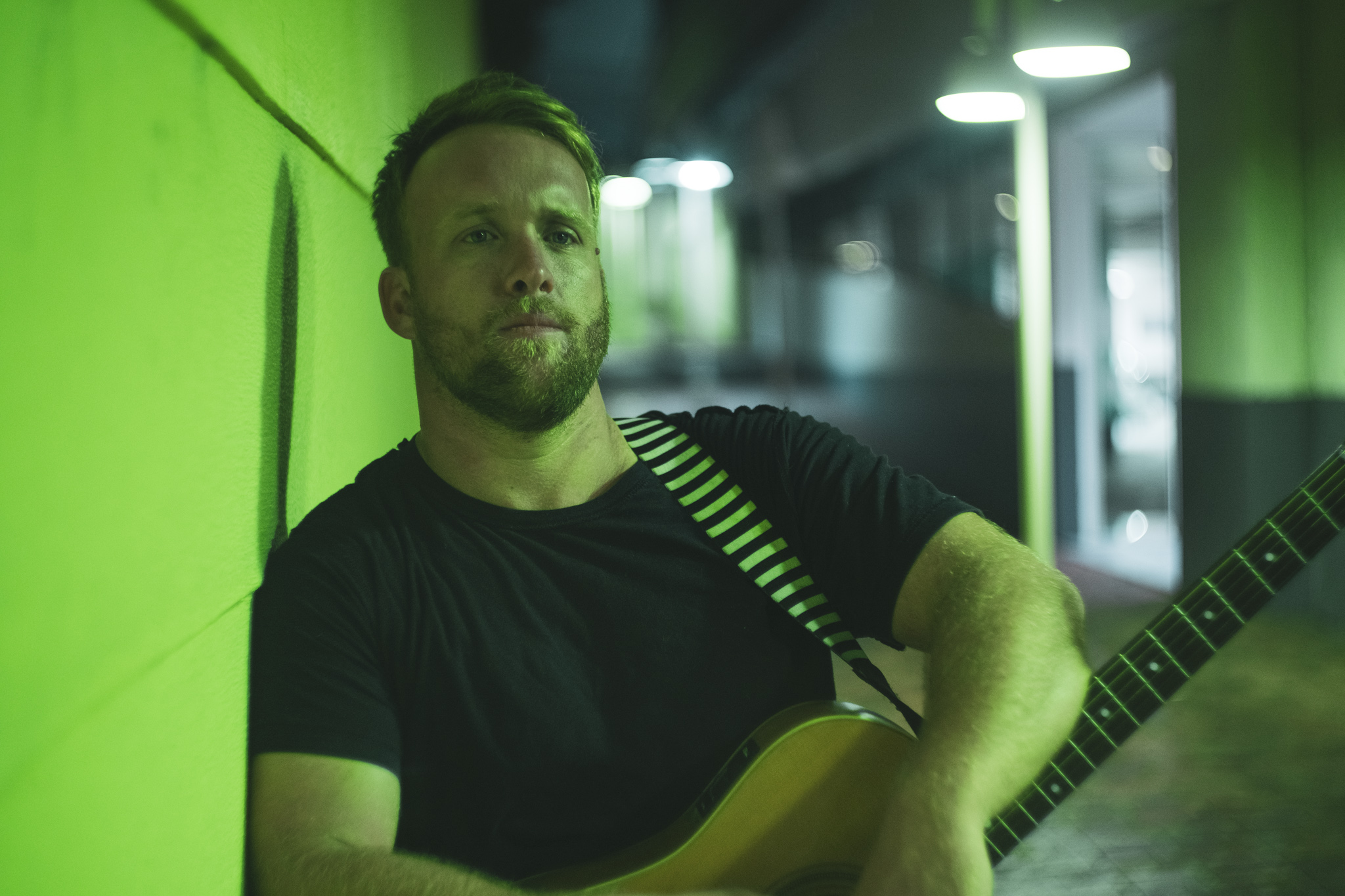 Gold Coast newcomer Parker Sounds has recently released his debut single Something Heavy. Which touches on a new relationship where one side of the relationship is more invested than the other. We had a chat with the GC local to get behind the new project.
What can we expect from Parker Sounds for the rest of the year?
We're aiming to launch a new single every couple of months for the remainder of the year, culminating in the album release towards the end of the year. We're just in the process of setting up a bunch of gigs as well as launch parties for every single drop.
What's the meaning behind your debut single "Something Heavy"?
This song was written to try and express the emotional interpretation of a relationship that didn't really ever get started. It's the excitement of meeting someone new and the confusion of whether it was going to go to the next level or fizzle out – which it eventually did. The lyrics 'something heavy going down' is my way of describing the feeling of getting hooked on someone to the point where it starts interrupting your day.
Who would be your biggest musical influences, alive or dead, and why? 
Paul Kelly – Visceral storytelling and emotive song writing.
Pearl Jam – Love Eddie's melodies and power.
Jack Johnson – Song structure and lyrical phrasing.
Eminem – Can't beat the genius rhyme sequencing and structure.
Red Hot Chili Peppers – Identifiable diversity of sound and lyrical/melodical couplings.
When did you start writing music? Have you always wanted to be a musician?
I started writing music when I was 15 within about a month of picking up the guitar. I was hooked and I haven't really wanted to be anything else since.
What do you want listener's to take away from your music?
Enjoyment. I want them to relate where they can and just enjoy singing along!
Describe your perfect day.
Early morning surf with mates, eggs benny and a big coffee. Scenic drive and maybe a bush walk followed by some afternoon drinks somewhere cosy with some live music.
Favourites and why:
-Artist – Red Hot Chili Peppers for pure funk and authenticity
-Album – Blink-182 (self titled) enjoyment from start to finish
-Holiday Destination – Coolangatta, doesn't take long to get there
-Movie – Hacksaw Ridge, epic.
-Music Venue – GC Parklands when Big Day Out was cranking.
-Person in History – 'Cyrus the Great' the First great King of Persia, because he respected the customs and religions of the lands he conquered.
You're playing your launch show with a full band? Can you tell us a bit about the members and the writing process?
Initially, I write all the tracks on the acoustic guitar. As 'Something Heavy' was arranged by Josh in the studio, we needed to get the band together pretty quick to deliver the same performance and arrangement as what you hear on the record. I did the ring around and managed to pull together a couple more mates [Toby (bass), Harry (drums)], to join Josh (keys) and myself. Finding the lead guitarist was the most difficult part, though eventually tracked Jake down through social media and asked if he was keen. The chemistry at the first rehearsal was pretty special and arranging for the set was pretty organic. The boys allow a lot of space for ideas and plenty of respect for artistic input. Pumped to show everyone what we've been cooking up!
SOMETHING HEAVY SINGLE LAUNCH
Thursday 19 March | Nightcap | Gold Coast, QLD