Interview: Paulina Chats About Her New Single, 'Nobody'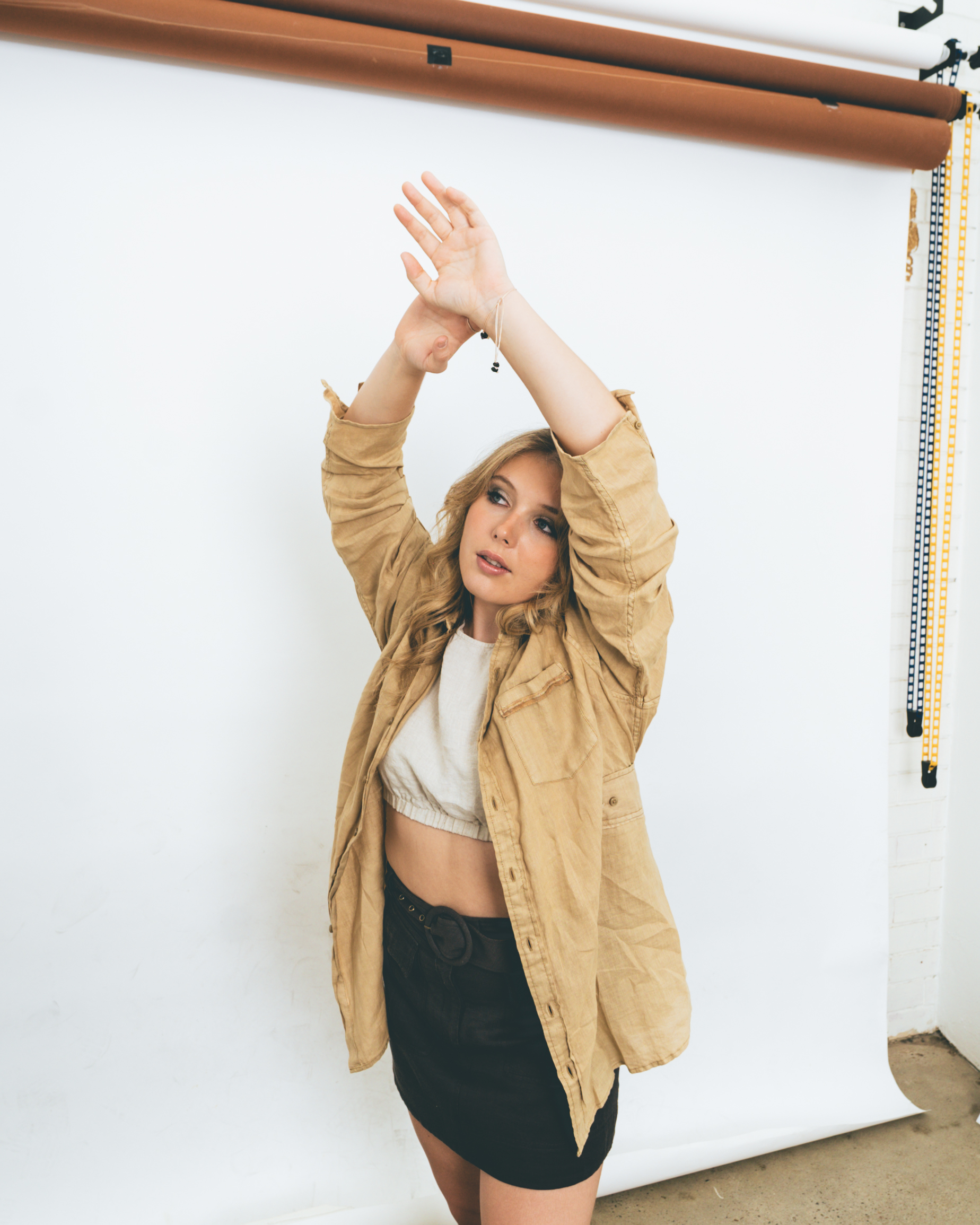 17-year-old Brisbane-based singer-songwriter Paulina has just launched her poignant new single 'Nobody' – produced by Tim Bettinson (Vancouver Sleep Clinic) and Luke Jenkins. We caught up with the young talent to find out more!
Congratulations on releasing 'Nobody'! Can you tell us what inspired you to write this song?
Thank you so much! At the beginning of last year, I left quite a few relationships behind that only brought negative energy into my life, which took a toll on my mental health. As months went by, I began to find true happiness within myself again but found those same people didn't want to believe it was true. Even though I may no longer have a relationship with these people, I still felt bad for them from time to time, as I saw them repeating bad habits. And as much as I don't like them anymore, I never want to see a person fall so deep into a negative space.
You're only 17 and already so great at your craft! What sparked your interest in writing and performing music?
I've always been surrounded by music, like growing up, my mum was constantly listening to techno music in the car with me, and my dad was always playing the piano. I desired to write songs for such a long time but never tried writing until my mum signed me up for a songwriting class at Studio 188, Ipswich. So, in August of 2019, I wrote my first song and fell so in love with it, and less than a year later, I released my debut single.
Do you have more plans to release more music this year?
Yes, yes, yes!! Over the last few months, I've felt super inspired and have been in the studio heaps, cooking up tonnes of new tunes. I'm finishing up on another single at the moment that I plan to release very soon, and I have a few other songs in the pipeline that I want to put out before the year ends!
I hear you also have a music video coming out with the song. Can you tell us a little bit about the meaning behind it?
The music video highlights the constant happiness I feel within myself and life and is supported with some incredible shots of the Sunshine Coast Hinterlands! I want everyone who watches it to better understand how I personally feel about leaving 'the bad' behind and letting 'the good' come in, and show how life-changing it can be, in the hopes of inspiring people to do the same!!
If you could share the stage with any artist, who would you choose?
Joy Crookes! Her recent album 'Skin' was just impeccable, and her lyricism is so unique and truly beautiful. I just think she's an absolute queen and can't even imagine how fun it'd be to play a show with her!
What are your interests outside music?
Ooo, when COVID isn't around, I love love love travelling with my mum!! Europe is my favourite place on this Earth, and every time we fly there, I can never get enough of the food, beautiful cultures, fascinating history and just the people and the really cool lifestyle. However, when I'm not travelling, I love meditating, journaling, scuba diving and going to the gym!