Interview: Peter Mayes of PNAU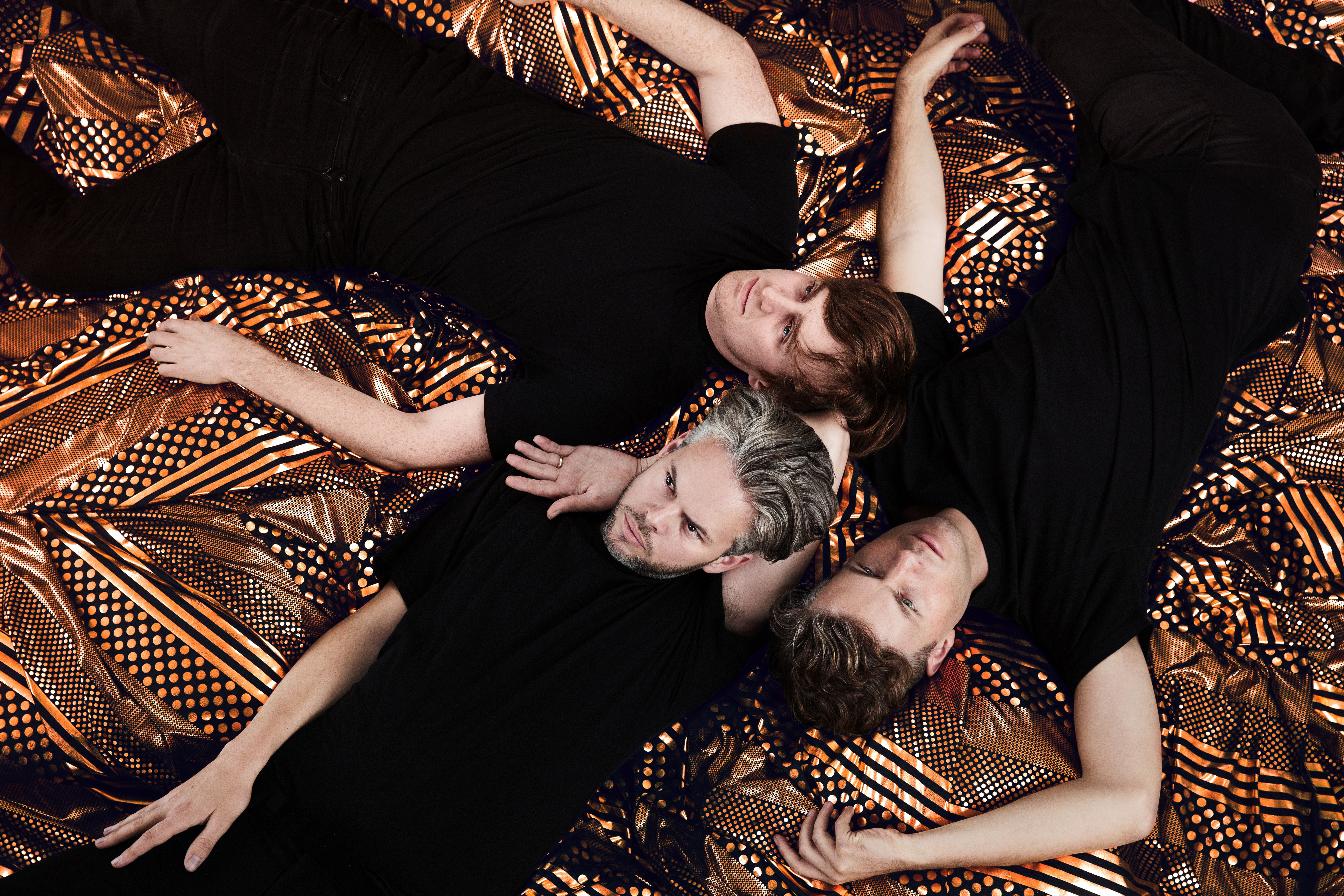 Despite having four euphoric albums under their belt, PNAU shows no sign of slowing down and neither does their frontman, Peter Mayes. Speaking to me from his LA studio, Mayes talks 'Changa,' PNAU's elusive music style and how breaking into illegal raves at age 14 inspired their latest record.
It's been a lengthy five-year wait for PNAU's fifth studio album, 'Changa.' Co-frontmen Peter Mayes, Nick Littlemore, and newest member Sam Littlemore have long been considered among the founding fathers of electronic music, with their synth rave anthems being etched into so many young Australian's sun-drenched festival nights. Now, four albums, various side-projects and decades later, the boys have come back with a disco-wave album that is as dynamic as it is ageless.
"We try not to aim for the current thing, we try our best to aim for something timeless… which can be a really difficult thing to do in electronic music, which is somewhat based on fads and fashion and so, you know, you don't want to just be current for six months. When you're an album based band like we are, it's about making something that will hopefully still sound relevant or at least, fun in a decade's time."
After the release of their introductory single, Chameleon it was clear that PNAU are as fun and as relevant as ever. Drenched in disco-rave ambience, it was surprising to hear that the now ARIA-accredited triple platinum single was almost non-existent.
"We actually sort of did the record for a while and then sort of ditched it and started again. Which I think, looking back at the time, it's pretty daunting to make an album and then re-make it, but I'm glad we did because it led to great things like Chameleon and the rest of the record."
In true PNAU style, 'Changa' ebbs and flows between genres as the album progresses. However, the constant soulful and bass-heavy vibe of the record stems from talented New York vocalist, Kira Divine.
"Half the record is Kira and then Nick is on a couple of tracks and then, you know a couple of things have been lost on the cutting room floor. But, a lot of it is Kira and once we got to work with her it helped us a forge a sound for the rest of the record."
Australian songstress, Vera Blue also appears on the record in a blissfully dance-worthy track, Young Melody.
"That song [Young Melody] is sort of stylistically different to other things on the record and I think it has more of an old-school deep-house vibe and it does remind me a little bit of our first album. It's a bit more chill and it is a different kind of vocal to everything else that we've done but yeah, she's just wonderful."
Throughout the album, the boys move from punk to deep-house to disco, as Mayes explains their extensive music inspiration and how they find excitement in drawing outside the lines of definitive music.
"Yeah, the record really is a mish-mash of many things and in terms of our influences, it goes well beyond electronic music… I really don't have any better way of describing it because we can't really lay claim to being one style and I think we would probably get a bit bored if we did that."
While their eclectic sound certainly is difficult to define, 'Changa' still manages to embody the underground spirit that PNAU has become known for, as the boys pay tribute to their earliest rave days and manage to successfully produce one of the most dynamic albums of the year.
"We've been doing this for a while and we grew up going to illegal raves in Sydney in the early-mid 90's so the album is a culmination of all the electronic music and all the other music that we've loved over the years… I do think a lot of the music we listened to growing up does come out on our latest record… we used to record these mixes off the radio and then go off to parties and experience it in the setting that it's meant to be experienced and I don't think you ever forget that, especially when you're really young, I think we were 14 when that all started, so it really does stay with you."
PNAU Live Dates
THU 28 DEC
The New HQ Complex, Adelaide
FRI 29 DEC
Beyond The Valley Festival, Lardner Park, VIC
SUN 31 DEC
Luna Park Big Top, Sydney
MON 01 JAN
NYD @ The Goods Shed, Hobart
THU 04 JAN
University Gardens, Wollongong
Get Tickets HERE