Interview: Puppy Chat About Their New Single, 'The Kiss'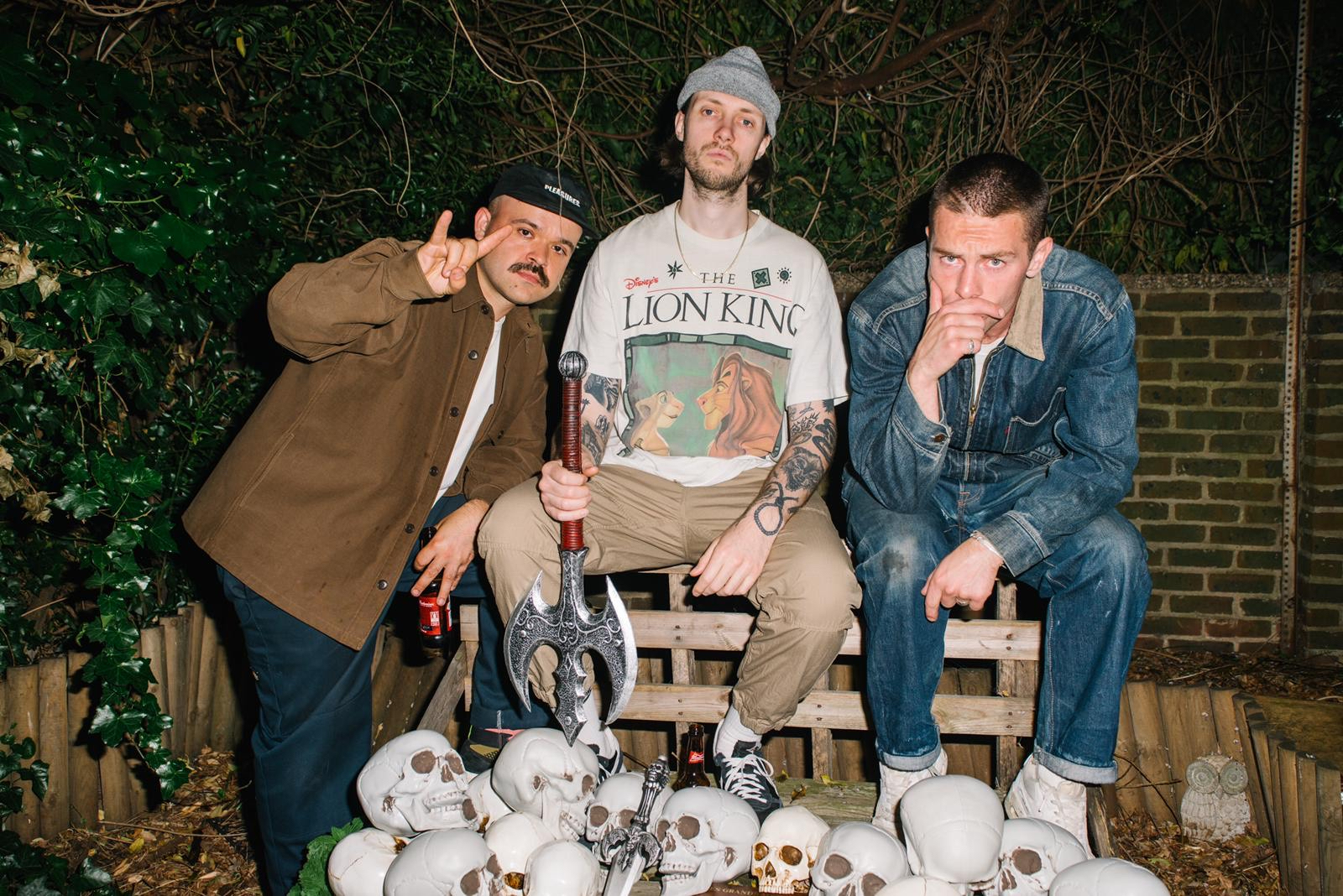 UK-based grunge three-piece Puppy have just revealed their commanding new single 'The Kiss', out via Rude Records. The single is accompanied with a music video – directed by Jacek Smarz. We caught up with the band recently to find out more about them.
Congratulations on the release of 'The Kiss'! Can you tell us about the the context behind the song?
Well, it's actually the oldest song on the album. It was initially a demo from the time we spent working on our 2019 album 'The Goat' but revisited it when we began recording music in our studio over lockdown. We were so happy with how it turned out that when the time came to release new music, it was pretty unanimous that 'The Kiss' would be the one.
How do you usually approach songwriting, and has that process changed over the last couple of years?
In a way, yes. Without any shows to play and any studios that we could record in, we decided to spend a lot of our time over lockdown, learning to record ourselves in our practice space. Without the pressures of having to pay for studio time and no real idea when things would get back to normal, we could spend more time on those elements than we had before. We've always been pretty practical when recording; write the songs, learn them and get them down as quickly as possible. This time we spent a lot of time working on the pieces together in the room and going down different rabbit holes in terms of arrangement and feel. The fact that we were recording it ourselves meant if we didn't like something, we could just start again or write something new altogether. There are good and bad elements to that because you can overcook things or lack the outside perspective of a producer, but overall, we're super proud of what came out of that time.
The last two years have been absolute hell for artists worldwide. What have you found that's helped you through the crisis that has halted the entertainment industry many times over?
Well, without wanting to sound cheesy, music. Like many people, we were and are a small band just hustling as much as possible to get our head above the parapet. Sometimes you can get so caught up in the merry go round of all of that that you sort of forget why you're doing it. We decided that we didn't want to go down the route of online gigs or anything like that, and we were just left with a bit of a void in terms of our time and energy. We found, however, that in some ways, that was nice; you're left with the three of you hanging out, talking about music, working out ideas and making something you care about together. It wasn't about trying to sell t-shirts or get on specific playlists or anything, and there was a genuine possibility that we might not even be able to do any of those things again. We found ourselves asking if we wanted to or could do this anymore, and the answer was yes. Even if it was only to make music and have fun together, then yes. Ultimately, I think that realisation was fundamental and humbling.
Outside music, what are some things that you are all passionate advocates for? Or just enjoy doing in general?
The three of us are all on a very level playing field regarding the things we care about and interest us. It's a bit like a hive mind. It usually just comes out in conversation, and there's sometimes some back and forth over certain things, but we're just three really good friends who get on well together. Most of the time, we're just making stupid jokes to each other, but our cultural and political reference points are so in sync that it's hard to put our finger on individual examples of things we care about.
What songs would you say have the greatest connection with your audience, especially on a live scale?
'Entombed' is probably the one that goes down the best. It came out on our second EP ('Vol II'), and then we re-recorded it for our first album ', The Goat'. It always gets the crowd going, and people like to get pretty rowdy, which is fun. 'Powder Blue' from our EP 'iii' is a good one live, too, as well as some older ones like 'The Great Beyond' and 'Forever' from our first EP we put out back in 2015. It's cool to see that people have been following the band for that long, and those still get a reaction.
Can you give us any hints for what's on the horizon for Puppy?
We spent lockdown in a room together recording loads of music, so there's going to be more of that very soon. We would love to say more, but we have some very exciting plans for next year, and we'll hopefully do a lot more of playing live.