Interview: Rachael Fahim Chats About Her New Single, 'Darts In The Dark'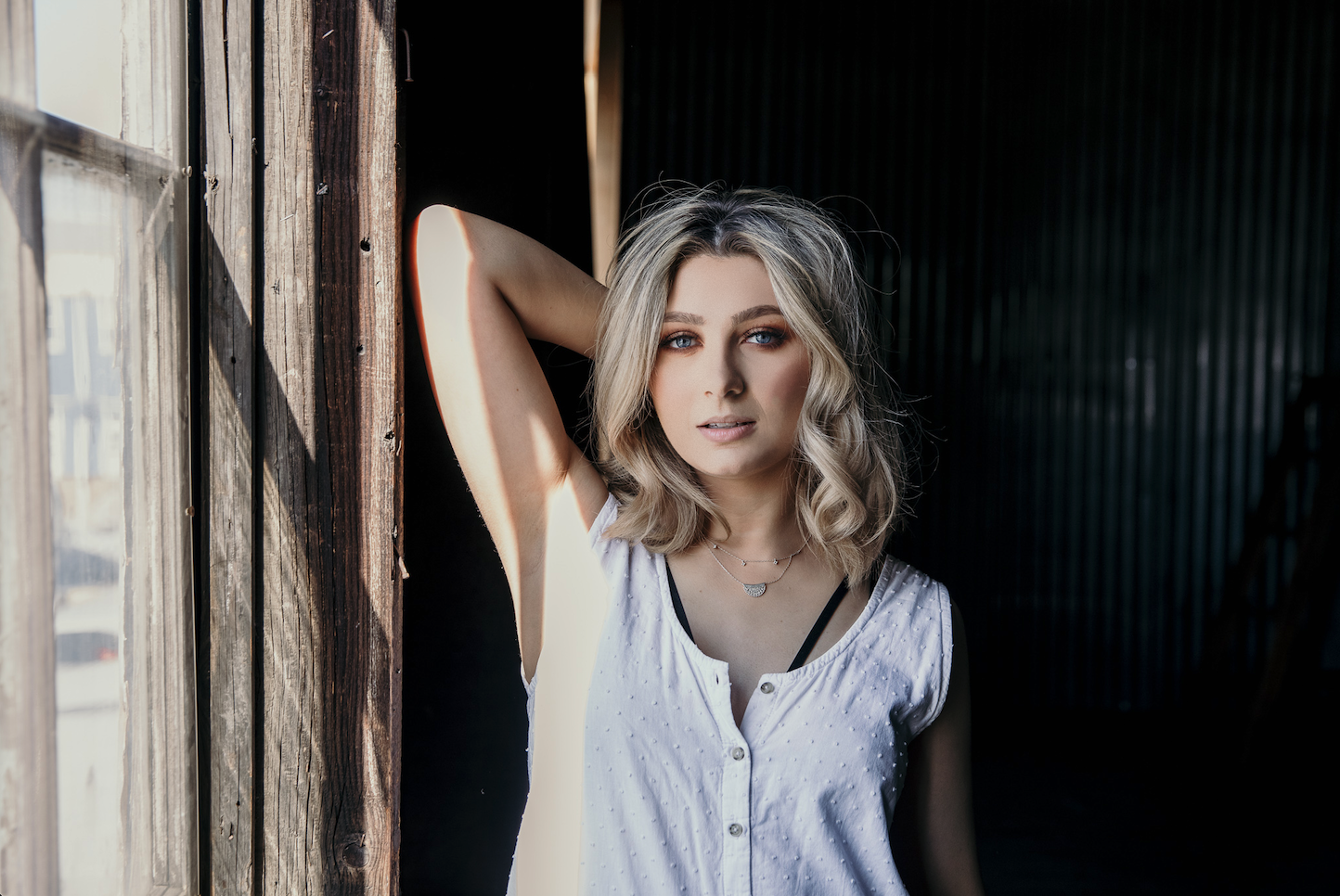 Following on from the release of her widely praised new single 'Darts in the Dark', pop-country sensation Rachael Fahim has just revealed the accompanying music video – directed by Ben Develin and Benjamin Ling of Mude Media (Milan Ring, Taka Perry, A.GIRL). We sat down with Rachael recently to find out more about the release.
Congratulations on 'Darts in the Dark', been loving it! How was the writing process? Was it intimidating writing with established songwriters like Rosi Golan? How did you find the 'Country Meets Pop' songwriting camp? Was it a lot different to your usual songwriting process?
Thank you! This makes me so happy!
The writing process for 'Darts in the Dark' was so fun. We were sitting in our friend/ producer Robby Desa's studio room; we had some hella moody lighting and talked about life; it was wholesome, and then Rosi shot out this title, and it was a no brainer. The title fit what we were talking about, and the song just fell out. We were finished within six hours and laid down all the instruments/vocals you hear on the track today. The session was different from my usual process because I was in a room with three super talented humans, and usually, I only write with 1-2 other people. It was so fun!
'Country Meets Pop' was founded by my manager, David Simon, at Ralph Street Studios. He asked me if I was interested, and I was like, 'um YES!', then he asked a few of our friends and the first CMP camp was born!
Is there anywhere, in particular, you'd love to perform once you kick off live shows again? Or is it mainly just the feeling of getting back on stage?
I actually kicked off performing again with my debut 'Rachael Fahim' ticketed show at Wildfire Lounge in Glebe. I felt so loved and so grateful to be back on stage; I missed that feeling so much and will never complain about the rash I might get from any sparkly piece of clothing again!
The last two years have been absolute hell for artists worldwide. So what have you found that's helped you through the crisis that has halted the entertainment industry many times over?They have, it's been really traumatic for so many people, and I believe the entertainment industry has been hit the hardest. So I focused on what my live show would look like once we were out of lockdown. I knew this wouldn't last forever, so I tried to shift my attention to what I could work on, and that was making sure I had a band and a killer festival set.
I recently heard that you're the second highest streamed female country artist in Australian history after Kasey Chambers. Is that mind-blowing? Did that seem like it could even be a reality a few years ago?
It's honestly just insane to me. I love Kacey Chambers; her album 'Barricades and Brick Roads' was the first album I ever got, so to think that I'm second to her in streaming literally does blow my mind!
Can you give us any hints for what's on the horizon for you?
I'm working toward my debut album and going to really up the ante with going for those festival spots now that I have a band ready to go!
Plus a lot more music; I'm sitting on some of my fave songs I've written yet!