Interview: Radicals Chat About Their Latest Jam, 'Feel'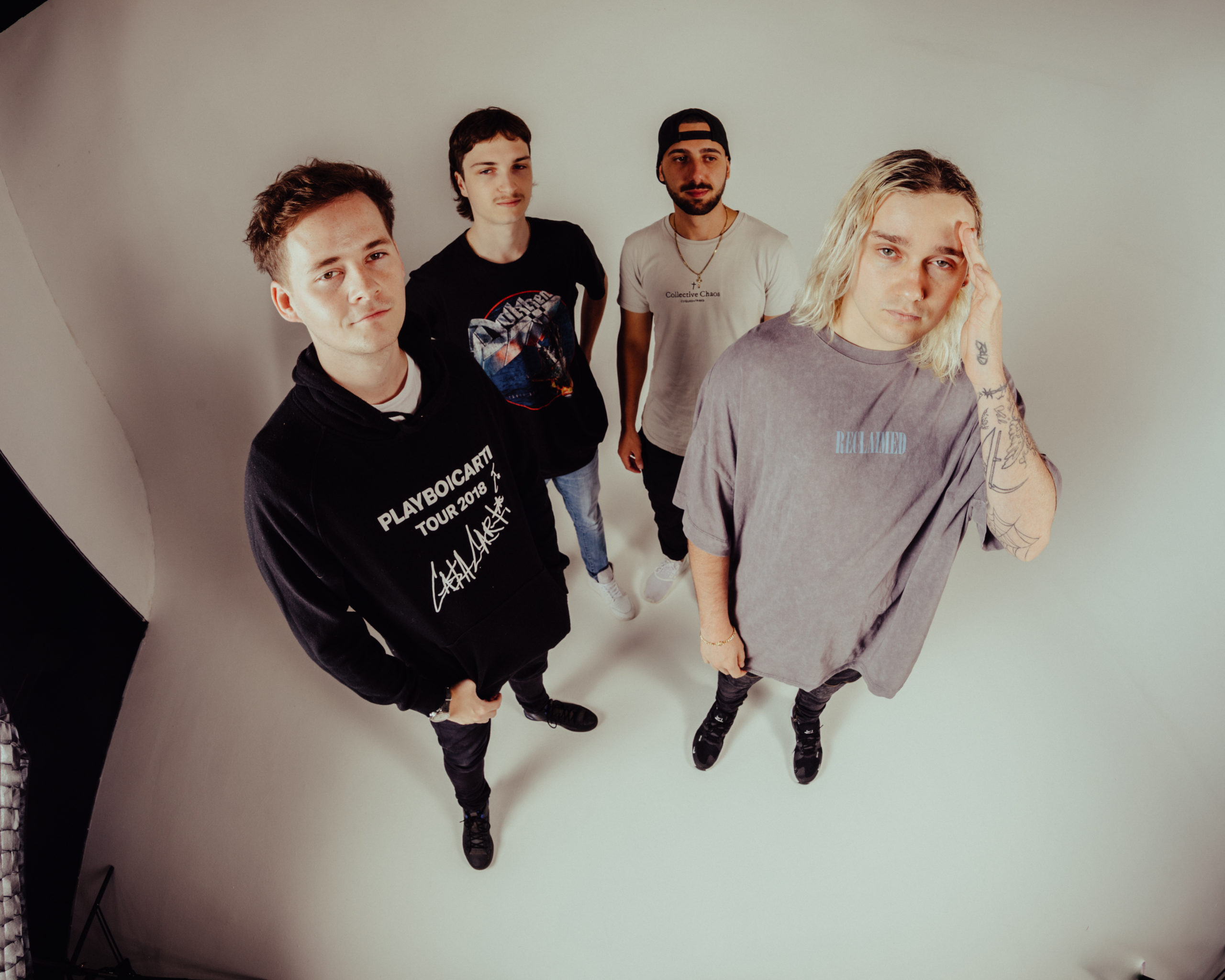 Following on from their thundering release 'falling faster slowly', Sydney-based alternative-rock group RADICALS have just unleashed their liberating new single 'feel' – produced by Daniel Antixat Def Wolf Studios (Pist Idiots, SCABZ, Clay J Gladstone). We sat down with the band to find out more about the single, writing process, hopeful collabs and more!
Congrats on releasing another banger! Can you tell us what 'feel' is about?
Thank you so much!! 'feel' is about feeling comfortable in your own skin. A lot of people hold themselves back because they're worried about how they look, or how they think people will look at them. We wrote this song to say fuck that, be you. No one is perfect and that's okay. If this song gets one person moving and feeling good about themselves, then we've done our job here.
What's something that you do that helps you feel good?
Playing shows. It's cliché but I don't think there's any better feeling than being on stage playing music and seeing people dancing and having a great time. No matter how horrible we feel before a show, as soon as we hit the stage, all that goes out the window. It's incredible.
How did you guys start writing and performing together?
Myles and Brandon both went to primary school together, and Nick and Brandon went to high school together. We all met each other through music classes and shared an interest in wanting to start a band, it just took us 10 years to get there. Then after we'd been a 3 piece for 2 years, we got the insanely talented Lachy Heald on board who we'd known from the music scene in the shire. Now here we are.
Is there anyone you would want to collaborate with in the future?
Literally anyone. No matter what genre or how high profile. We love writing and playing shows, so if there's ever anyone who wants to get involved, we'll be waiting with open arms.
I hear you have a pretty packed live schedule coming up! Where will your fans be able to see you guys perform?
Yes, thank god! We're playing at Yours & Owls Festival on Saturday 2nd April then the week after we're playing a hometown show at Huxley's on Saturday 9th April. Apart from that we're heading back up to Newcastle for a big easter event at the Cambridge Hotel and then we've got some other exciting shows we can't announce yet. We're insanely keen though and cant wait to see everyone.