Interview: Radicals Talk Up Their New Single, 'I Hate Myself'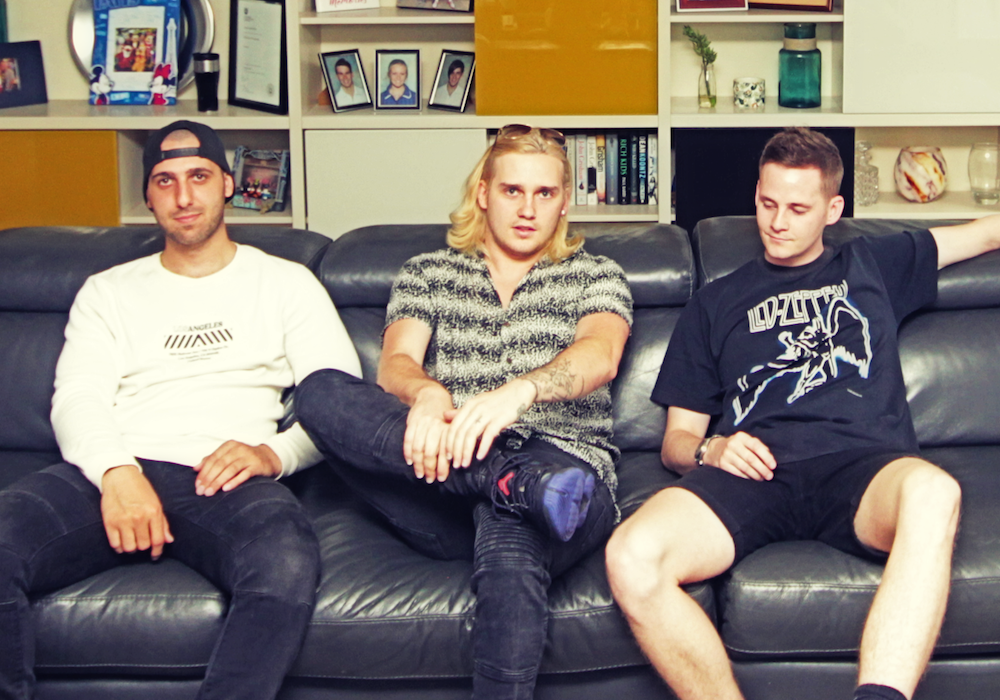 Sydney-based alternative-rock trio RADICALS have just revealed their gigantic new track 'i hate myself' – produced by Daniel Antix at Def Wolf Studios (SCABZ, Raised As Wolves). We sat down with the boys for a brief chat about the new single, how they all met and more!
Congratulations on the new release 'i hate myself'. It's a deep title, tell us what the meaning is behind the track?
Thank you so much! One thing we were worried about with the track is that people would misinterpret the meaning behind it. The song is about not being happy with yourself, whether it be because of something you did, the way you look or the way you feel. We wanted the track to tackle anxiety, depression, bipolar, body dysmorphia and basically any shit that that affects how you perceive yourself. The lyrics in the song reflect someone going through these same problems, but each chorus is the reassurance that although things aren't great now, everything will be okay. If there's one thing we want people to take away from this song, its that "its okay not to be okay sometimes"
How would you explain your music to someone who has never heard a RADICALS song before?
Loose, loud, outrageous, energetic, sad, happy, angry and depressed. We're all over the shop. But where we lack in direction, we make up for in giving our all with every show we play. Each one is crazier than the last.
If you could share the stage with anyone (dead or alive) who would it be and why?
It would have to be Highly Suspect. If you haven't checked out their music, then do it right now. Those guys are definitely our biggest inspirations and one of the frontrunners for brining heavier music back to the masses.
How did RADICALS form?
Nick and I went to high school together and were both in music class. He was easily the best guitarist in the school. Then Myles and I went to primary school together and he was the drummer in the school band. About 4 years after we graduated, I just messaged both the boys on Facebook and said "wanna make a band or something?", they both said yes and here we are. Unfortunately, Nicks too good at guitar to fit in with a loose, average rock band, so he got demoted to bass.
What's your best memory as a band so far?
Would have to be 2 weeks ago at our biggest headline show so far. We played at the Factory to hundreds of people and when it came to this part in our song "stay", everyone in the crowd sung the words for us. Its was a very surreal moment and one I don't think we'll forget.
Can we expect more music from RADICALS soon?
Definitely. We're currently planning dates to go in and record our first EP. It will be 6 completely new songs so we're really excited and can't wait to get them out there.
Tell us about your upcoming tour, where can we see you play?
We have 2 shows up in Brisbane at Greaser (Friday 2nd April) and O'Skulligans (Saturday 3rd April) with a bunch of amazing bands and then we have our hometown single release show on Saturday 5th May at the Chippo Hotel. Hopefully we see some of you there.
RADICALS
I HATE MYSELF SHOWS
SAT 20 MAR | THE RHYTHM HUT, GOSFORD NSW
FRI 02 APR | GREASER BAR, BRISBANE QLD
SAT 03 APR | O'SKULLIGANS, BRISBANE QLD