Interview: Rum Jungle x Dice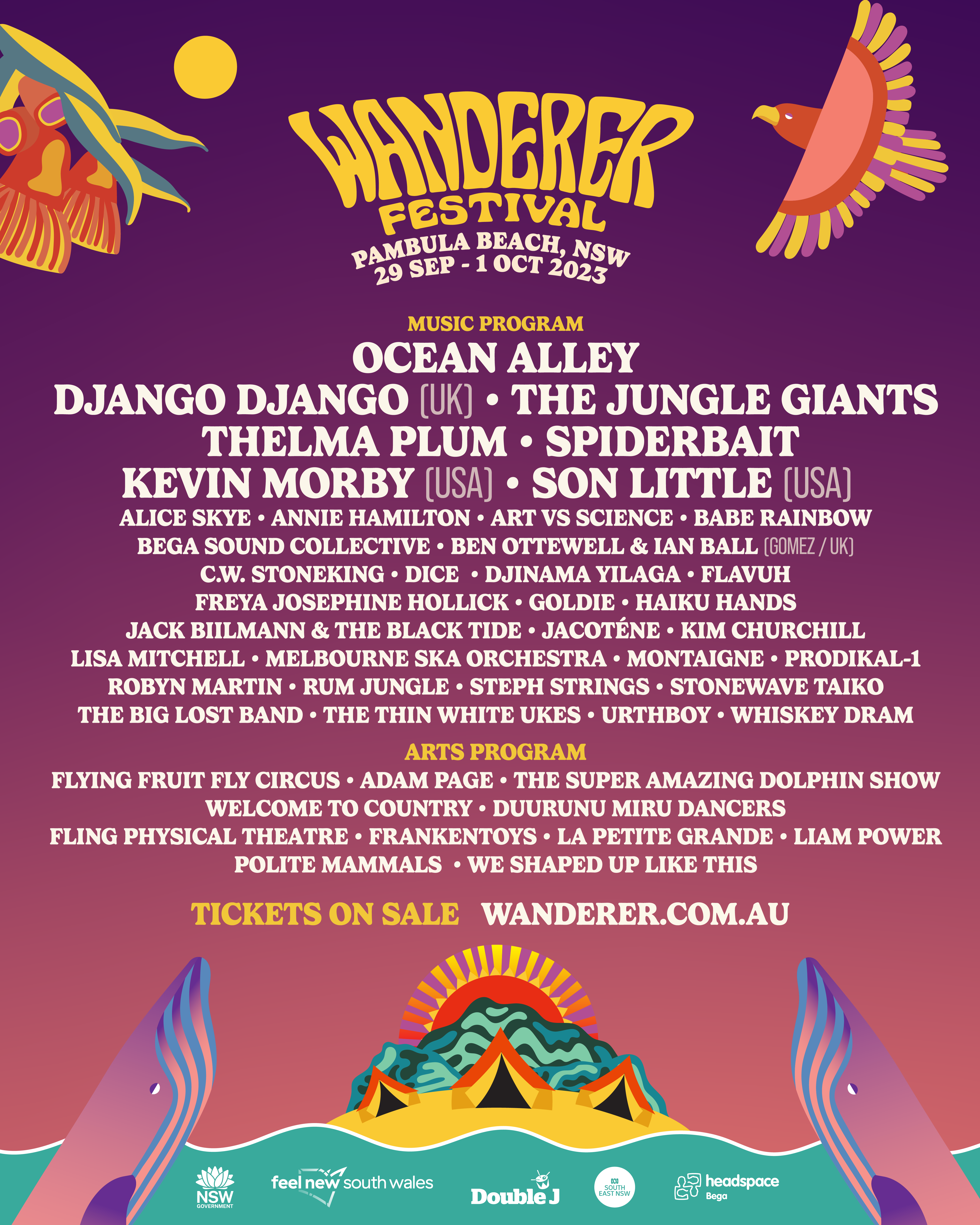 This coming September Wanderer Festival is set to take over the beautiful surroundings of Pambula Beach in Southern NSW. With a super stellar line-up announced we threw it over to two of the most exciting artists on the bill, Rum Jungle and Dice to interview each other about the upcoming event and what we should expect from each.
RUM JUNGLE TO DICE 
If you could cop one day in the studio with anyone at Wanderer Festival who would it be? 
Definitely Rummies for sure!
Is there a venue in Aus or anywhere that's your dream to headline?
 A huge goal from the start of the bands formation has been to play at the Enmore Theatre in Sydney
Do you have a pre show ritual together or each of your own solo pre show rituals? What are they? 
We don't have any specific rituals, however we naturally spend all the time before a show together just having a drink and a laugh with each other as we would at the pub
Who's the worst snorer on tour?
Used to be Tom but Regan has definitely taken over
What are you guys hoping to achieve in 2024? 
Time Will Tell…
DICE TO RUM JUNGLE
What's the biggest asset in the band?
The biggest asset would be Benny's van, legit the most comfortable tour experience possible. The things got recliner chairs a DVD player and perso aircon for everyone in the car. Would not recommend sleeping in it in Sydney Airport though.
What's on the cards for the rest of the year?
We've got the Pac Av shows and some mad festivals but beyond that dumb amounts of writing and releasing. Loads on the way.
What genres of music are you keen to experiment with?
Drum and Bass is the only logical genre for us in the future, keep an ear out for this.
What does your ideal day look like at a festival?
Perfect day at a festival is getting to see everyone you wanna see and still leave with some cash in your pockets and a few setlists too
Who are you looking forward to seeing play at Wanderer?
Heaps hard to say cos there are so many mad ones. Keen as on Kevin Morby all the way from the US but catch us at every single act we can get to.