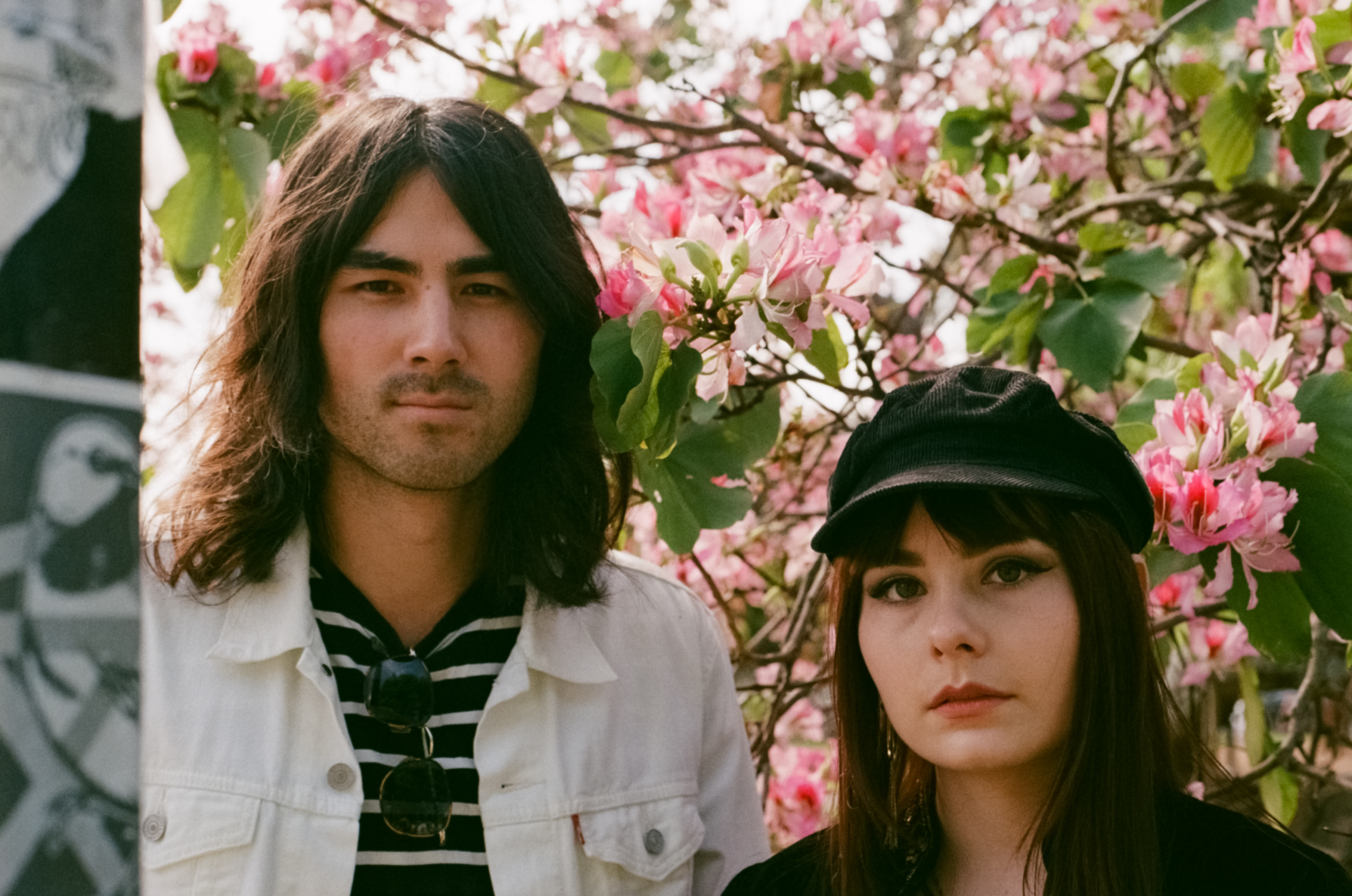 Sydney-based indie-rock duo, ​Salarymen​ have just released their self-produced debut single '​Please'​ – recorded at their home studio in Sydney's Inner West. The band is the project of ​Renee de la Motte ​and Thomas Eagleton​ (​Wild Honey, Burn Antares​). We had a chat with the pair to find out more about them.
What's the inspiration behind your band name and does it have any connection to your music?
The word 'Salarymen' refers to a relatively common but scary Japanese phenomenon – workers who feel very indebted to their workplace and boss in exchange for job security for life. The conditions are pretty crazy, working hours are very long and hard and they are expected to drop everything for the business, having to go out till late hours after work to schmooze clients. You often see them looking a bit dazed and tired on public transport, or even asleep occasionally in the streets because they are so overworked. Whilst our working conditions are nowhere near as extreme here in Australia, a lot of people, especially those who are creative, struggle with the idea of 'working for the man', and feeling like you have to give up your dreams to be successful. So, the choice of name is purposefully ironic for us, as creativity and making music is in direct competition with climbing the corporate ladder, and there's always pressure to do that everywhere we look in society.
Have you always been playing in bands?
We've both been playing and performing from a young age but Thom's definitely a regular on the Aussie music scene. He's payed in bands for the better part of 8 years, and toured the country with acts like Wild Honey, Noire and Burn Antares. It's different with Salarymen as there are less people in a band, there's more responsibility but also less differences in opinion to grapple with haha.
Your new single Please features some beautiful harmonies together, what was the inspiration behind the track?
Please is a candid, upbeat commentary on modern love and dating, written from the point of view of both people in a relationship. The foundations for the track came about when Thom was working as a touring musician, watching a number of messy breakups unfold between band mates and their partners whilst on the road. Whilst it was an intense and volatile place to be in, and the lyrics reflect this, we didn't want the music to be all doom and gloom. We prefer to deal with these situations by laughing at them to lighten the mood because they won't affect you forever like they do in the moment. Its good to look back and laugh sometimes.
Tell us a little bit about your upcoming show and what we can expect in the future?
We're super excited to play our debut show on December 21st at Vic on the park, Sydney. It's a free show and the venue is awesome. While we write the music together, we have a full band for the gigs so you can expect lots of jangly guitars, synths and layered vocals. Also – It's the week before Christmas, so we might even throw in a cover of Mariah Carey's 'All I want for Christmas' if you're lucky. Stay tuned!
What are some great artists from Sydney that people should know about?
We're loving Noodle House, ILUKA and The Lazy Eyes at the moment. Noodle House have just released their new single One Day (I'll See) and ILUKA recently released her single 'Fall Apart Again'. The Lazy Eyes haven't technically released their debut single yet but they're already playing Laneway fest next year, they're gonna be huge! We called it first.
When can we expect the next single?
The next single will be out around March, as we have to wait for the New Year to settle in. We've got a bunch of tracks that we've finished and are keen to release, so there will be new music coming at you before you know it!