Interview: Seabass Chat About The Upcoming South Australian Music Awards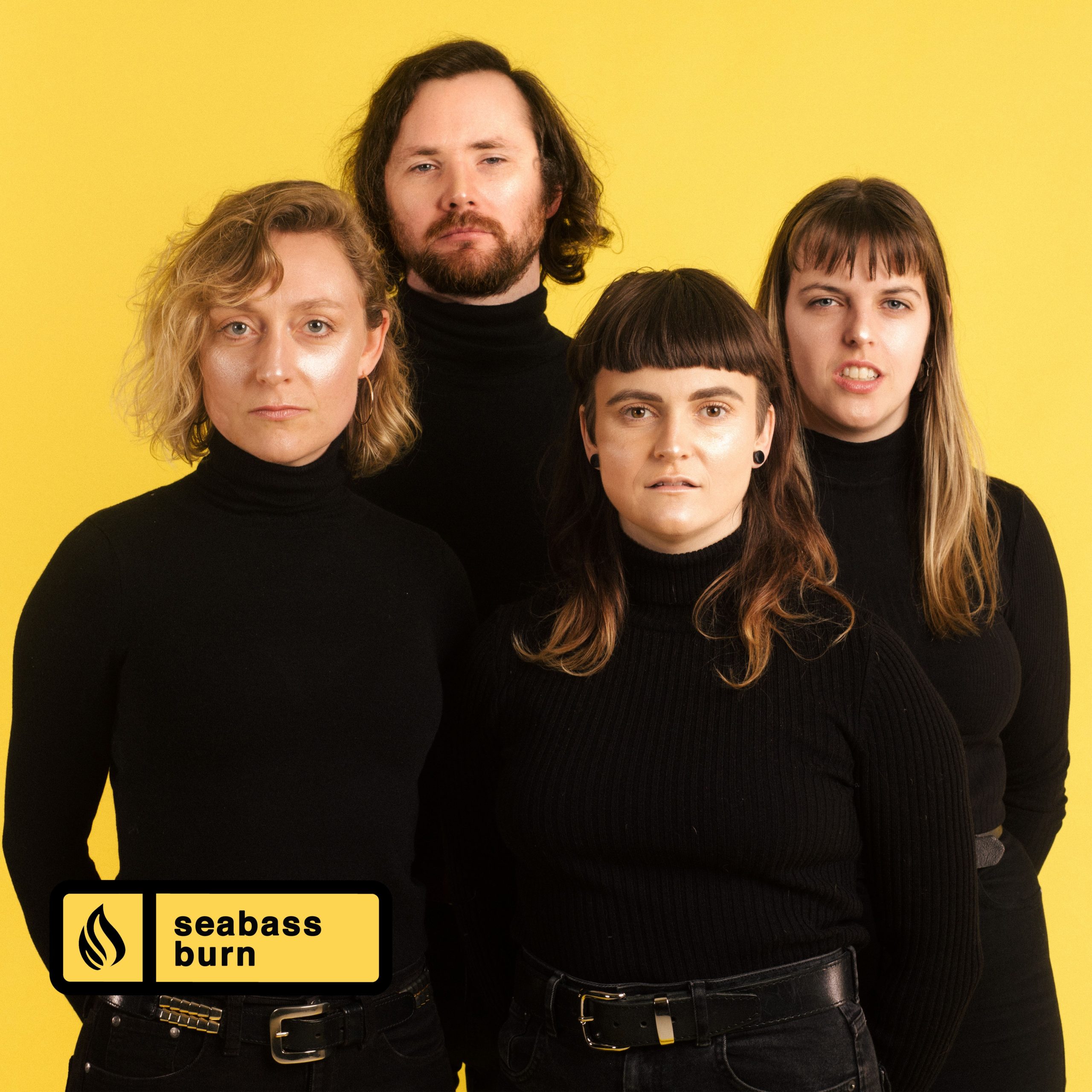 This November 3rd, the 2020 South Australian Music (SAM) Awards will be celebrating the achievements of musicians, producers, videographers and venues from what's been a decidedly unpredictable 12 months.
Held for the first time in a specially constructed outdoor format, the 2020 SAM Awards continue to be a highlight of the South Australian music industry calendar, celebrating the best in local music now and looking ahead to the New Year.
Helming proceedings at the SAM Awards this year will be Three D Radio's Isaac Selby, bringing that local music expertise and knowledge to the role; guiding everyone through the ceremony, which will see the best of South Australian music celebrated across 29 Industry Voted and People's Choice award categories (Check out the full list below).
Excited to be one of the only awards ceremonies that can take place with an audience during Australian Music Month, the organisers of the SAM Awards are looking forward to celebrating with the South Australian music community, while looking forward to 2021. As a UNESCO City of Music, Adelaide has become a hub of creativity for musicians in recent years, with national and international attention being drawn to the amount of artists who have been taking their art beyond SA, out to the world.
Ahead of the awards we were able to chat with nominees SEABASS on all things SAM Awards, SA acts & life advice…
Interview with SEABASS
Can you introduce yourself:
"SEABASS are an explosive outfit from Adelaide. Born from a once in a lifetime gig performing with Pussy Riot in 2019; Seabass combine their incredibly fine tuned instrumental skills with emotive and driven song writing to create a new brand of indie-rock for the ages.
Since the end of the world as a result of COVID-19 guitarist (and incredible musician, songwriter and sound engineer in his own right) Ryan Martin John and front fish Annie Siegmann have been working tirelessly to bring their debut EP "Always Kidding" to life. The outfit are completed by Flik Freeman (bass) and Kyrie Anderson (drums); who lay down unprecedented time feel (in these unprecedented times) and solid foundation for what is shaping up to be a very exciting record. The record features crowd favourites Fucked it Up and Not Friends.
The EP follows the release of singles Body Close and Brains. Seabass have performed alongside Yothu Yindi, Ecca Vandal at Adelaide Fringe 2019 and Grinspoon, Sneaky Sound System and The Superjesus at Superloop Adelaide 500 in 2020 (just to name a few…)."
What does the opportunity of winning a SAM Award mean to you?:
"For us, we are just happy to be included amongst the cool kids. Annie finds it particularly intimidating when the local scene is full of such talented young artists. As a band we are hoping that the nominations give us some sort of credibility and help us secure some festival line ups and touring shows. Individually we all take our craft seriously and SEABASS really was created so that a bunch of friends could play some fun music."
Why is it important to forge ahead with the SAM awards despite what COVID 19 has thrown at the music industry this year?:
"With things slowly starting to get going again it's so great to celebrate what has been accomplished by incredible people in the industry. Everyone works so hard and it's great there is recognition and celebration of that."
What's your advice to upcoming musicians?
"Our advice to anyone starting out is to be authentic, don't try to emulate what you're hearing on the radio now because the industry moves too quickly. Acknowledge the country you're performing on. Find a rich nice person to bankroll your project. Don't let your ego stop you from learning and growing. Pay your rent on time. Make sure you're in it to have fun. Don't get too hammered before you play a show. Always thank the sound engineer. Protect your hearing. Get enough sleep."
Favourite SA acts?:
"I think the thing we love about Adelaide is that it's so small that if you love a band or artist, either you already were friends prior to hearing them OR you become friends along the way. Anything featuring Katie Pomery – I'm the self appointed queen of the unofficial Katie Pomery fan club. Mum Friends are a great band that absolutely SMASHED their first single release. Go add 'Rails' by Mum Friends to your spotty playlists. Others include Cookie Baker, Tiles, Tom West, Kiah Gossner, Mario Spate, Oscar The Wild, Dylan Paul, Django Rowe and Naomi Keyte.
As a band we are huge supporters of women slaying it in the music industry whether it be on stage or behind the scenes:
Katie Pomery (Tiles, St. Jacques, The Empty Threats)
Naomi Keyte.
Lauren Connelly – Music Photographer.
Hannah Fairlamb – director of Girls Rock! Adelaide
Sian Walden – Little Acorn Music (Manager of Tom West, Wanderers, MANE etc)
Rachie Whitiford – 27 Music (Manager of TOWNS, Teenage Joans, Glowing)
Alana Jagt – our SA APRA Rep and incredible musician/songwriter in her own right."
Anything upcoming your stoked on?:
"We're super excited to finally announce that we have some new music on the way. Our next single 'Burn' will be released just after SAM Awards on November 11. Early in 2021, our debut EP 'Always Kidding' will be launched… Rumour has it, February.
Gigs are slowly trickling back, we're super excited to be playing alongside friends and legends Nancy Bates and Teenage Joans at the Girls Rock! Adelaide Fun Day Out on October 31st – Kyrie and Annie were both mentors at the 2019 camp and are likely to be there 2021 so get your female, non-binary, gender non conforming kids aged 10-17 booked in soon! Gigs are still pretty scarce for us but we are in talks about some exciting shows."
As always, the SAM's Industry and Major awards will be decided by a panel of 15 national and local judges who represent and work across various facets of the industry and are valued members of the overarching Australian music community, with the People's Choice awards having been decided by fans across the country.
The SAM Awards is looking ahead to the future in continuing their commitment to celebrating the thriving community of musicians that really make SA Great.
2020 SOUTH AUSTRALIAN MUSIC AWARDS
Tuesday, November 3rd, 2020
UniBar Adelaide, Cloisters and Lawns
Kaurna Land
Entrance from Victoria Drive
2020 SOUTH AUSTRALIAN MUSIC AWARDS NOMINEES
INDUSTRY VOTED AWARDS
BEST STUDIO ​(Presented by Adelaide Music Collective)
Adelaide Recording Studios
Ghostnote
Island Recording Studios
Spare Second Studio
Stone Shed Studio
Wundenbergs Recording and Rehearsal Studio
BEST STUDIO ENGINEER ​(Presented by SAE Institute Adelaide)
Chris Panousakis
Kiah Gossner
Jimmy Balderston
Lewis Wundenberg
Mario Spate
BEST LIVE TECHNICIAN ​(Presented by Novatech)
Lisa Lane-Collins
Luke Hancock
Noni Espinosa
Patrick Lockwood
Peter Wing
BEST MAJOR FESTIVAL/EVENT (Presented by Pirate Life)
Day of Clarity
Porchland
St Jerome's Laneway Festival – Adelaide
Thebartonia
BEST SMALL FESTIVAL/EVENT (Presented by UniBar Adelaide)
Field Good Festival
Freefall Festival
PAK: Live at Wundenbergs
Stonecutters
The Porch Sessions
BEST VENUE ​(Presented by AHA – SA Branch​)
Crown and Anchor Hotel
Grace Emily Hotel
Jive
Lion Arts Factory
The Wheatsheaf Hotel
BEST COVER ART ​(Presented by Version Design)
Dave Court (DyspOra)- AUSTRALIEN
Jack Fenby (Cat Lucky) – Pressure (Everybody Wants To Know You)
Jack Fenby (The Empty Threats) – $2
Julie Thornberg-Thorsoe (Kaurna Cronin) – Glitter or Dust
Todd Fischer (Lost Woods) – Shaping Distant Memories
BEST MANAGER ​(Presented by Association of Artist Managers)
Alex Karatassa
Diana Sautelle
Matthew Khabbaz
Planet shhh!
Sue Germein
BEST MUSIC VIDEO (Presented by Channel 44)
Bottleneck Studios (Uomo) – All I Hear
EAST AV3 – Le Labo
Harry Nelli (Venice Queens) – Punchdrunk
Lonelyspeck – My Angel Goes Before Me
Motez, Pilot Studio, Mapped Design, Daggers Production, Kelsee Pedler (Motez) – Soulitude
BEST SONG ​(Presented by APRA AMCOS)
EAST AV3 – Le Labo
Jess Day – Affection
Naomi Keyte – Travelling Woman
Stellie – How Do We Look So Good?
St Jacques – In Faith
BEST NEW ARTIST ​(Presented by WOMADelaide)
Cat Lucky
EAST AV3
SEABASS
Siberian Tiger
Slowmango
BEST GROUP ​(Presented by Derringers Music)
EAST AV3
Slowmango
SEABASS
TOWNS
Venice Queens
Wing Defence
BEST ABORIGINAL/TORRES STRAIT ISLANDER ARTIST (Presented by Centre for Aboriginal Studies in Music – CASM)
J-MILLA
Jessica Wishart
Nathan May
Sonz of Serpents
Tunu
BEST SOLO ARTIST​ (Presented by Adelaide Festival Centre)
Jess Day
Kaurna Cronin
Lonelyspeck
Motez
Ollie English
Stellie
BEST RELEASE ​(Presented by themusic.com.au)
EAST AV3 – Rugrats
Lonelyspeck – Abyssal Body
Motez – Soulitude
Ollie English – Reality of Love
Wing Defence – Friends
BEST MUSIC EDUCATOR (Presented by SAMII)
Grayson Rotumah
Kultar Ahluwalia
James Alberts
Naomi Keyte
Nick O'Connor
BEST INNOVATION​ (Presented by CityMag)
Mosaic Audio Visual
Play/Pause/Play
Space Jams
Sunny Side Uploads
Thursday Night Knock Offs – Sparkke at the Whitmore
WheatyLIVE
PEOPLE'S CHOICE AWARDS FINALISTS
BLUES & ROOTS ​(Presented by Radio Adelaide)
JimmyBay
Lucky Seven
Ollie English
Rat Tamango
The Streamliners
COUNTRY ​(Presented by Grace Emily Hotel)
Cassidy Rae Gaiter
Cookie Baker
Jessica Wishart
Matt Ward
Nathan May
ELECTRONIC (Presented by Moshtix)
Hartway
Jethro
Lonelyspeck
Motez
Zac Eichner
EXPERIMENTAL ​(Presented by Ancient World)
Heinous Crimes
Slowmango
SODA
Sons of Zoku
The Empty Threats
FOLK​ (Presented by The Wheatsheaf Hotel)
Katie Pomery
Loren Kate
Naomi Keyte
Siberian Tiger
Tom West
HEAVY ​(Presented by Enigma)
Alt.
Dirty Pagans
Hidden Intent
NO NO NO NO NO
Terminal Zero
HIP HOP (​Presented by The Gov​)
DyspOra
East AV3
Laitisi Diesa
Outside Lines
We Move Like Giants
JAZZ​ (Presented by Elder Conservatorium)
Alex Taylor
Django Rowe
Er@ser Description
Nick Pennington & Angus Mason
The Boys Club
POP ​(Presented by Jive)
Ashton Fraser
Germein
Jess Day
MANE
The Montreals
PUNK​ (Presented by Three D Radio)
Bitchspawn
Chelsea Manor
Collateral Damage
The Lizards
Wing Defence
ROCK​ (Presented by Crown and Anchor)
Horror My Friend
Oscar the Wild
SEABASS
TOWNS
Venice Queens
SOUL/FUNK/R&B​ (Presented by Woodville Town Hall)
Elsy Wameyo
Isaac Thomas
Legs of Ivar
Leni
Wanderers
2020 SOUTH AUSTRALIAN MUSIC AWARDS