Interview: Silky Roads Talk Up Their Latest Single, 'Pomegranate'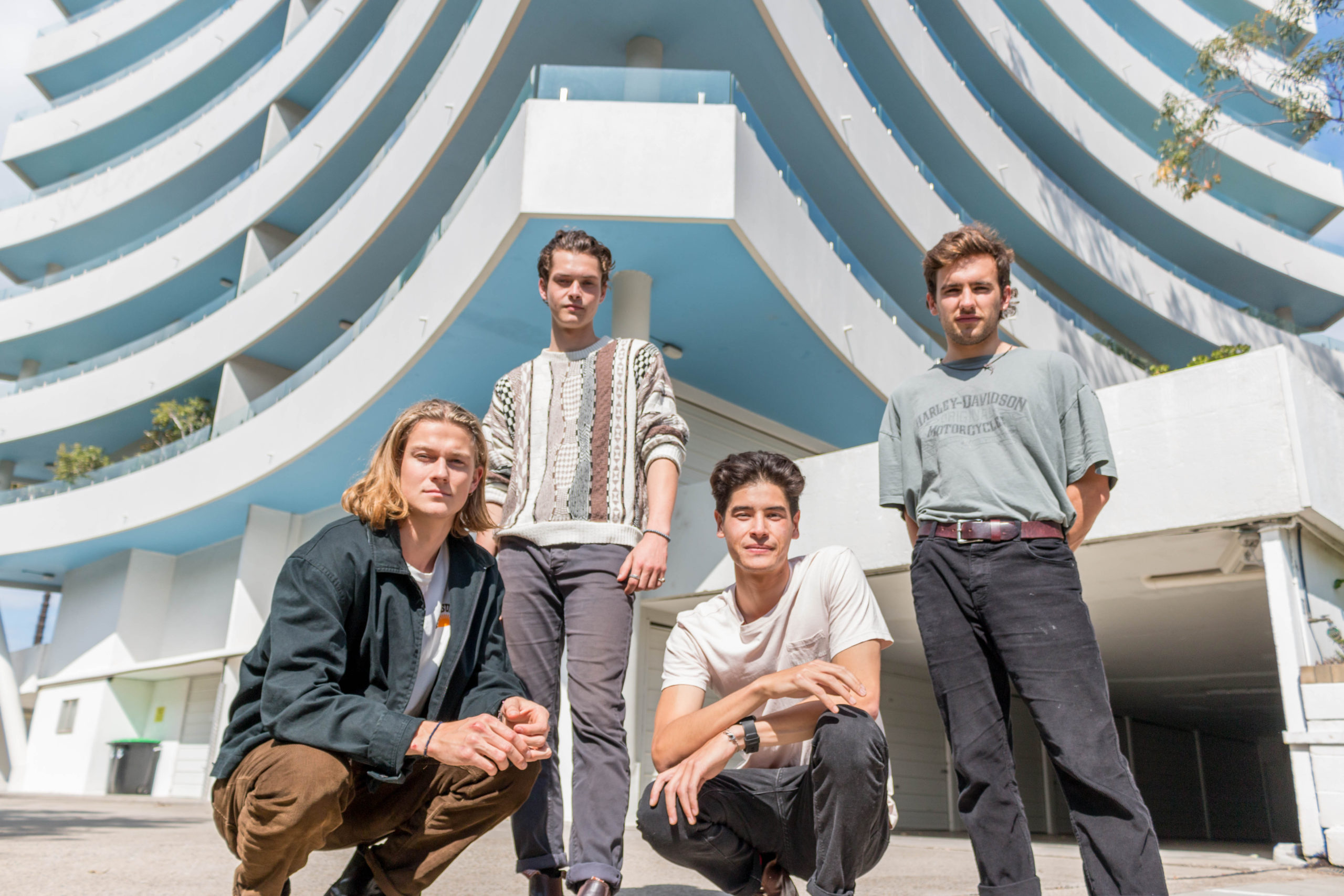 Sydney-based indie-rock quartet Silky Roads has just revealed their tantalizing new single 'Pomegranate' – produced and mixed by Yossif Kay. We had a chat with them to find out a bit more.
Loving the new track 'Pomegranate'! Where did you draw inspiration from when writing this one?
Instrumentally, 'Pomegranate' came out a bluesy groove, that we'd been playing for fun, a lot quicker and a lot busier.
But lyrically the song highlights the themes of fear and doubt and how we can all struggle to move forward and push ourselves out of our comfort zones.
The inspiration came from a number of places. For all of us we'd say that we jumped on the Arctic Monkeys hype a little late and had all just recently been diving into their music. Especially their 2013 album 'AM', and most recent 2018 album 'Tranquility Base Hotel and Casino'.
How did you come up with the name 'Silky Roads'?
Funny story actually. When the band was in its early stages, Luke and Guy were coming up with a name, listing things they saw around the living room. A book about Silk Road was on the coffee table, Silky Roads rolled of the tongue a little nicer though.
What is your favourite memory as a band so far?
Going away with our producer to the country to record was definitely a highlight for us, and we had a blast. It was so much fun to just dive right into the process.
We never thought we'd be going away to record anytime soon. But it worked out so well, being away from the city for a whole week.
What could we expect from a Silky Roads' live show?
We love to jam! So, we'd say at our live shows between songs we like to rock out and jam for a bit, break some nervous tension. We also like to put new spins on our songs to give the audience something little unique for the show.
Can we expect more music from Silky Roads next year?
'Pomegranate' is to be followed by a string of releases, but we won't reveal too much of that! We're sure after the release of our EP that we will get right back into recording. We're working on new material all the time; we just have to decide what we would want to record.