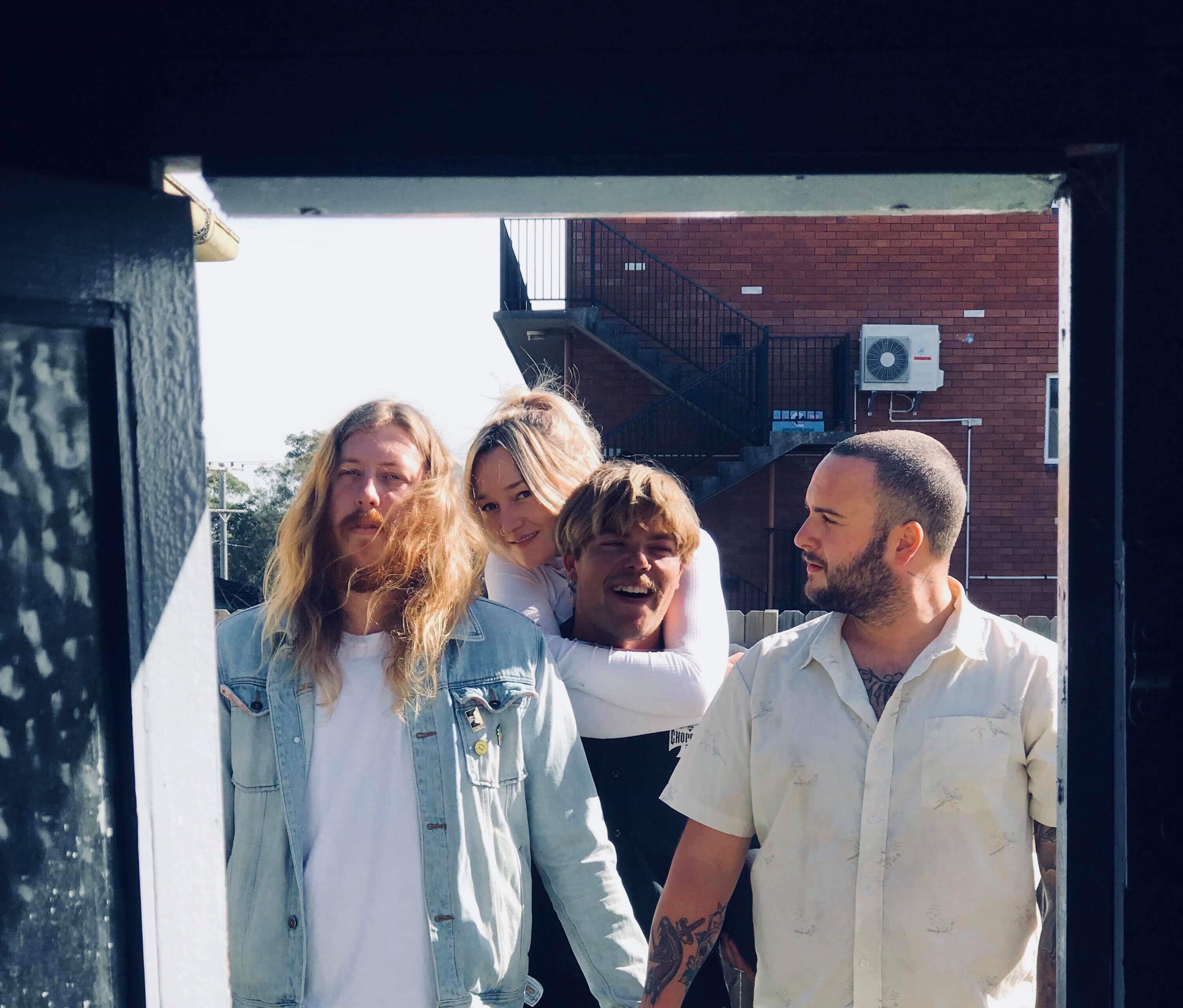 NSW Central Coast-based indie-rock quartet, Stupid Baby have just unveiled their stunning debut single 'Feline' – produced by Simon Dobson (Bootleg Rascal) and mixed by Dylan Adams (DMA's, Skegss, The Gooch Palms, West Thebarton). We had a chance to ask the band a few questions to get to know them a bit better.
How did you all find the song writing process for 'Feline'?
Feline happened like every song we have written together so far. Someone brings an idea to a practice night (Liz had the intro riff in this case) and we spend all night adding to it and jamming on it rather than practicing our setlist. Then we listen to phone recordings for the next month till our next jam and by that time we are all usually sick of the song and move on. Luckily, Feline was the last straw and we agreed to hang onto it.
What's everyone's roles in the band?
I think everyone's roles in the band are really quite similar. Everyone brings ideas to the table, whether it's musically or creatively in general. Everybody also has lots of input for each other's parts for the song when we are writing. When it comes to being the boss, clown, mum or baby though, I think we share the load perfectly.
Who are your biggest influences on your sound?
We all listen to a lot of different music that we draw inspiration from, and I could list probably 20 artists. However, during our writing process, I feel that we make a conscious decision to keep every section exciting and fun to play. So maybe that means our influence is a mixture of our slight levels of ADD and our short attention spans.
RELATED: ZAC EICHNER TALKS SYNTHS, VULNERABILITY AND INFLUENCES. READ HERE
What's the biggest motivation factor for Stupid Baby right now?
The biggest motivational factor for us at the moment is the music we have been writing in the last 12 months. We are very proud of it, and we're extremely excited to get it finished and released.
If you could share a bill with any band, who would you choose?
Tropical Fuck Storm. But I think we would be too nervous if Gareth was actually there….
So, I'll say the U2, because I could handle lil' Bono and I like The Edge's eyes.
How do you plan on finishing off the year?
Celebrating NYE with Gareth, Bono and the Edge. Partners welcome.