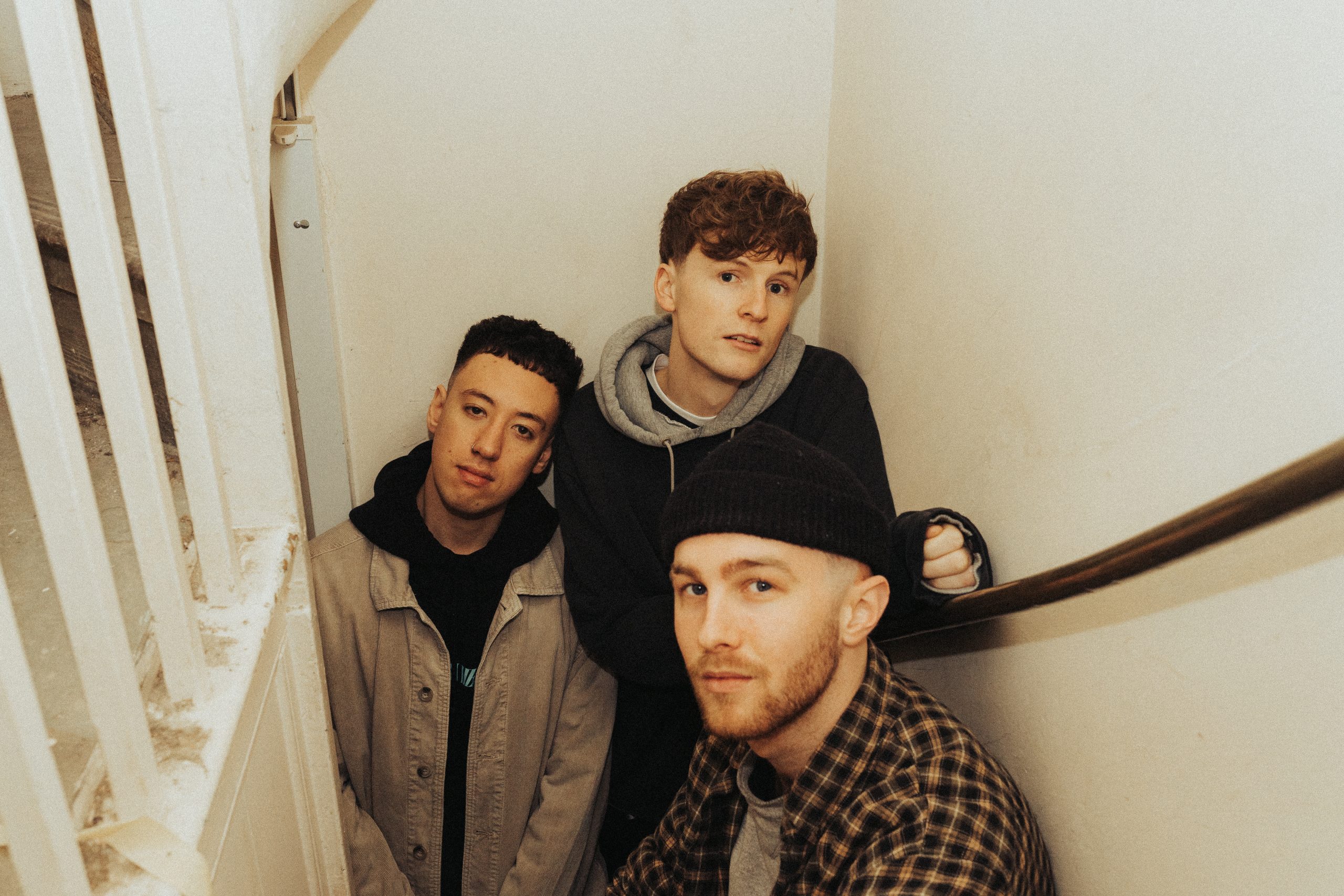 Bristols exciting noise-pop band Superlove are back with new music and news of their signing to Rude Records. WE caught up with exciting 3 piece to find out more about them.
Hey guys, this is our first proper introduction to you in Australia, how does it feel to be expanding your reach to new countries?
It's pretty mind blowing to be honest! We've always been so grateful for the support we get locally and, in the UK, so to start expanding into other countries is amazing to us and something we didn't think would ever happen to be honest.
Hopefully people on the other side of the world find something in our music to relate to, and that it has a positive impact on their lives in some way!
Tell us about your latest release 'I Love It', where did you guys draw inspiration from for this track?
'I Love It' was a track that we started on in the very early stages of the band, we actually played a very rough version of it at our first ever show. We didn't feel it fit into our first bunch of releases, so we sat on it for a bit, and over time worked on it until it became the version we just released. The song was recorded well over a year ago now so at this point we just feel happy to be putting something new out!
We drew inspiration for the track from quite a few individual experiences, but the best way to sum it up is that the song is about being stuck in what at first seems like a bad situation, and while knowing it can't last, still loving parts of it.
How would you describe your sound to someone that has never listened to Superlove before?
It's definitely a mix of things, which was the aim from the start. We all come from different musical backgrounds, and our individual tastes span many genres so there's elements of rock, pop, indie, electronic and metal in our music for sure.
A sort of mutual agreement we had when starting the band is that we never want to let people put us into a specific genre, each release will differ from the last to keep things interesting for our audience but most importantly ourselves really. We've got some new music coming our very soon that we think really showcases that.
During the COVID-19 pandemic, have you guys found it hard to write your music when in isolation? Can you talk us through your process during these tough times?
Despite there being a pandemic we've managed to stay relatively productive, there was definitely a few weeks at the start of just playing video games all day and becoming one with the furniture in our homes, but after the novelty of not showering and putting proper clothes on wore off we've pretty much been non-stop writing.
We all have recording setups at our houses so it's really easy for us to demo full band ideas, we aren't really a band who would write in the room together so nothing much has changed in that respect. We've been sending plenty of demos and smaller ideas to each other (shout out to the internet) and we are at a stage now where we want to progress on those demos further, so we've planned to go away in the autumn and live with each other for a few weeks to really work on the load of new material we've been writing over lockdown.
When the world finally goes back to normal and we can travel internationally again, can we expect to see Superlove doing shows in Australia?
If our music takes us to Australia, I think we would genuinely lose our minds it doesn't get much further away for us being in the UK! If we ever make it to the other side of the world though, we're going to need a giant vat of sun cream for us to bathe in before stepping off the plane.