Interview: The Buckleys Talk Up Their Latest Album, 'Daydream'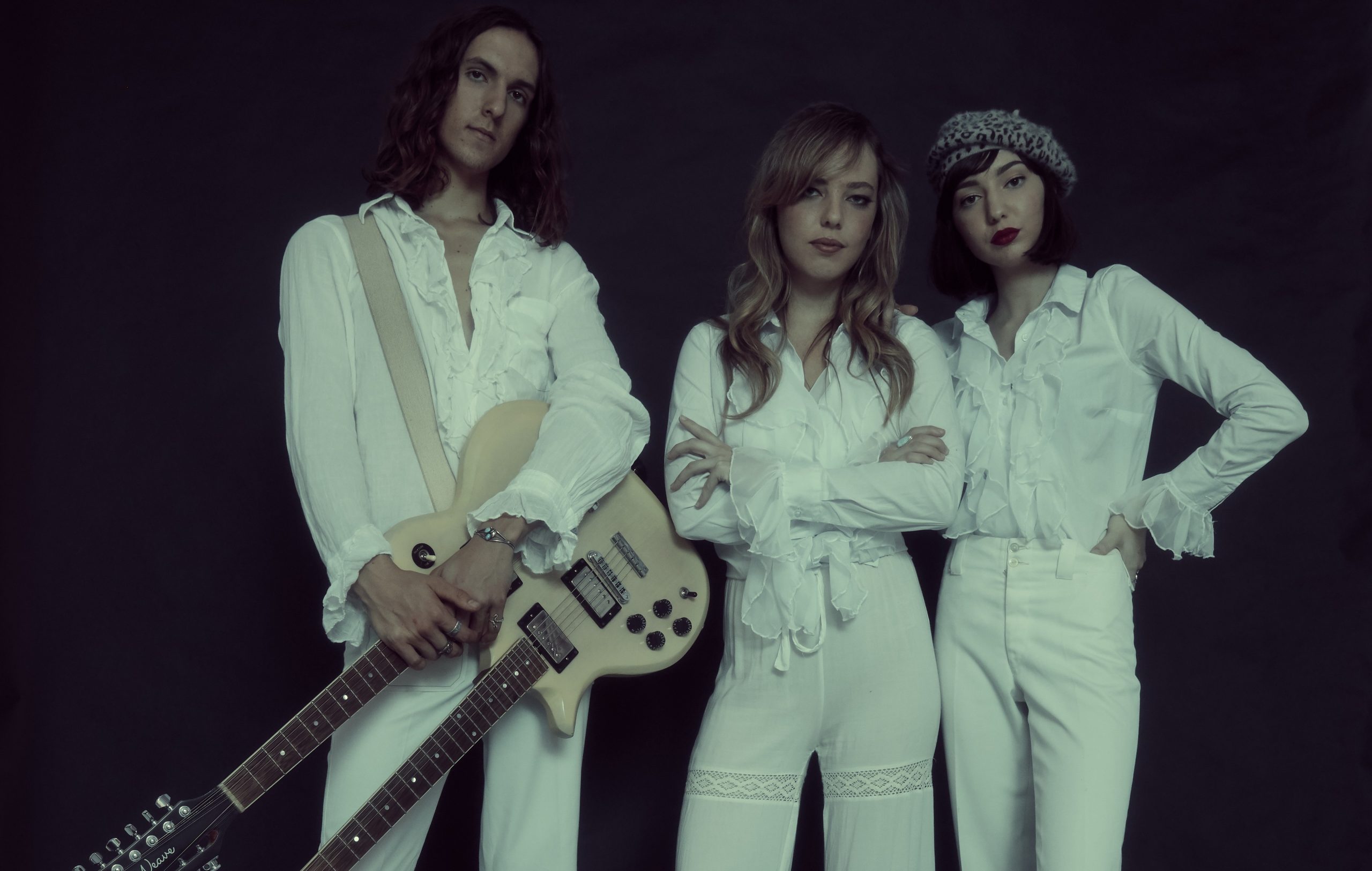 Byron Bay sibling trio The Buckleys are still riding high off the release of their album, Daydream. We had a chat with them to get to know them a bit better.
Congrats on the release of Daydream, how do you feel now that it's out?
SARAH: We are so excited and still can't believe it's finally out! We've been working really hard on creating this body of work, writing all the songs, working in the studio with our amazing producer Chad Carlson to really create something that captures all of who we are right now and what we want to say. We are so happy it's out for the rest of the world to connect with and singalong to!
What was the writing process like for Daydream?
SARAH: the writing process varies for every song I write. I love to collaborate and have been lucky to spend a lot of time over in the States writing with some of my favourite songwriters who I've learned so much from, just being in the room creating with them. I love to write by myself as well and that's an important part of my process too. More recently we've been writing together which is fun and a new dynamic. Every song is born in a different way and that's the beauty and magic I love about songwriting – you never know when or how inspiration is going to hit or where it comes from.
How did you all first start playing/writing music?
MOLLY: Our dad was a touring musician when we were little so we've always been around music and fell in love with it from such a young age. I remember as a little kid we'd all just sit around a table and write fun songs, it was a family hobby and grew from there. We eventually started busking then playing little shows around our hometown and at festivals and was all a really natural progression. We just loved music!
What was it like to work with Chad Carlson?
MOLLY: Chad is such a legend! We feel so honoured to be able to work with such experienced, knowledgeable and passionate people like Chad. He totally understands us and our sound which is everything you ask for in a producer to help bring your vision to life.
How did your music journey begin? Has music always been a career you wanted to pursue?
LACHLAN:
Ever since we were little kids we were surrounded by music, we would go to our dads shows with mum pushing us in the triple stroller or fall asleep behind the drum kit on stage. It was always a pretty natural progression to pick up an instrument that was lying around the house and we never really second guessed ourselves when it came to pursuing a career in music, I would say mainly because it is something that we love to do all the time.
What are your interests outside of music?
LACHLAN: Outside of music I generally find myself going for a surf or getting out to nature in some way.
What music do you enjoy listening to? Any favourite bands/artists we should know about?
MOLLY: There are so many amazing artists out there that we love listening to, Tom Petty and the Heartbreakers, The Eagles, Kasey Musgraves, Keith Urban, Blondie, Harry Styles, Rolling Stones, Stevie Wonder and the list goes on. One thing I find so fascinating about music is that it's literally endless… there are SO many bands / artist to discover.
Have you any live shows penned in as the Covid restrictions start to ease?
LACHLAN: we do have some shows coming up this year and are beginning to book more and more for 2021! We are so excited to get back on the road and play to people in person again, it's been too long. We actually have an epic tour in February called "The Country Road Show" where we will be travelling around Australia with a bunch of other brilliant musicians/artists playing arenas and theatres across the country. Check it out!