Interview: The Kite String Tangle Chats About His New Album, 'Lustre'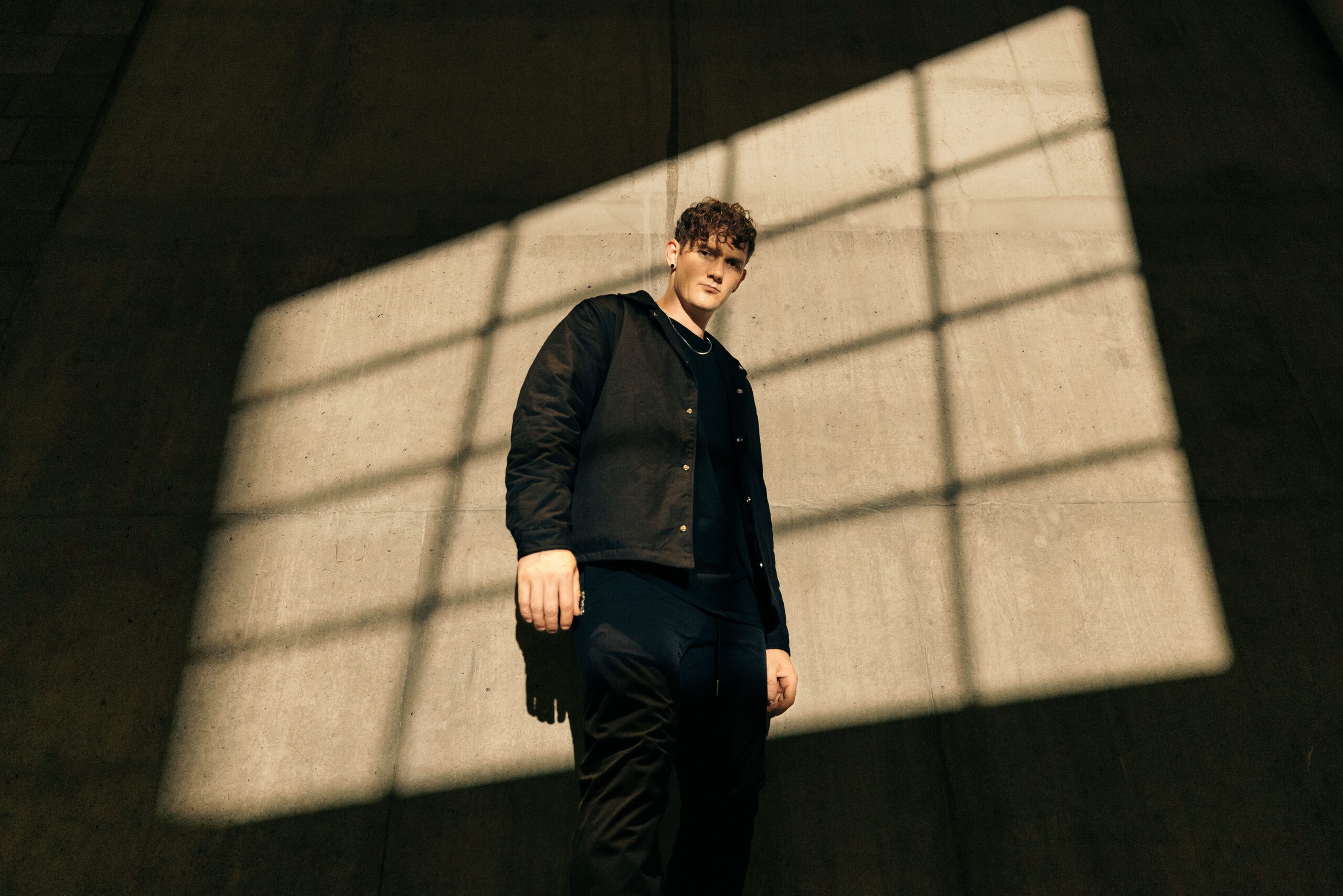 The highly recognisable presence in the Australian music scene, Danny Harley, known as The Kite String Tangle, has today unveiled his eagerly awaited third LP, Lustre. Alongside the new album comes the news of some very exciting headline shows, including a DJ set. To celebrate the release, we sat down with Danny to find out more about Lustre, the writing process and more!
Congratulations on releasing the new album, how does it feel to finally have it out in the world?
Definitely a great feeling. I feel like as a solo artist it often takes way longer to get a record out, at least for me it seems to, and so the feeling on release day is amplified also.
Can you share your creative process behind Lustre? Where did it start and how did we end up with the final product?
I started this record pretty much as soon as the previous one was released, which was in March of 2020. Almost perfectly timed to lock down. This made for quite an interesting writing period because I had a lot of time to play around and was in the studio every day. There was also so much happening globally and personally that it made for a really fertile writing period. It took an extra couple of years to get it all completely done but finally here we are. 
After a four-year gap, you're embarking on your first headline tour. How has your approach to live performances evolved during this time, and what can fans expect from your upcoming shows in Sydney and Melbourne?
My last tour was cancelled unfortunately and so it's been a long time between drinks for TKST live shows. My approach to live shows has changed slightly in that I want to be very clear about the vision of the show and I've also gone back to the way I used to play which is solo with lots of gear to play with.
Lustre seems to explore a wide range of emotions through its music. Can you tell us about the inspirations and personal experiences that shaped the album's sound and lyrics?
There was definitely some huge ups and downs in terms of personal relationships for me and so that definitely informed a bunch of it, as did lockdown and themes of uncertainty. That said, I did make a conscious effort to not write too miserably. I wanted more positive and optimistic themes for this record compared to previous ones.
Your music often connects with listeners on a deep emotional level. How do you strike a balance between creating music that resonates with your audience and staying true to your artistic vision?
Honestly I think that's how I connect to music that I like too, and so it's very natural for me to write in quite a vulnerable way, and maybe that's what people hear and connect with. I'm not sure. I feel like if you think of these things too much it can affect how you write in a weird way, and that's not what people connected with in the first place. So I always just try to follow my gut with that stuff and hope that the rest follows.
With the release of Lustre, you've likely evolved as an artist. How do you see your musical journey progressing from here, and are there any new directions or collaborations you're excited to explore in the future?
I definitely moved a little more into the dance space than I previously have. I can see that continuing because I've really fallen in love with the culture and the sounds and so I want to explore that even more.
Danny will be taking Lustre on the road and performing some much anticipated live shows in November stopping over in Sydney and Melbourne as well as a special DJ set in Adelaide at Cry Baby Festival.
Lustre promises to be a captivating musical journey that showcases The Kite String Tangle's artistic evolution and boundless creativity. It's available now everywhere.
The Kite String Tangle – Tour Dates 
3 Nov – Oxford Art Factory, Sydney NSW
11 Nov – Howler, Melbourne VIC
25 Nov – Cry Baby Festival, Adelaide SA *DJ Set
For tickets and more info please visit: thekitestringtangle.com