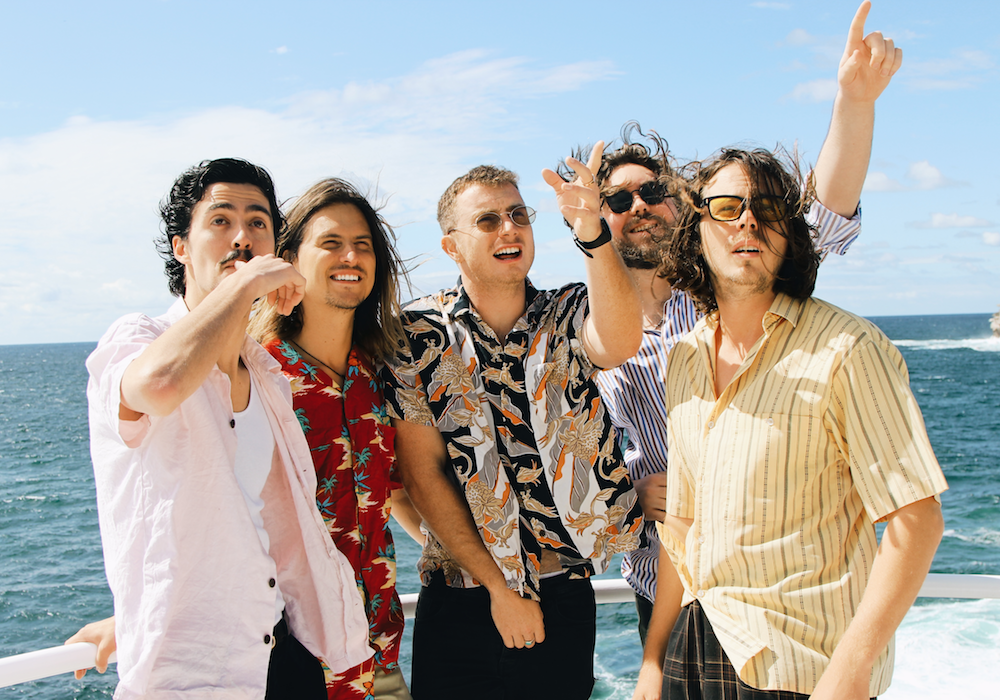 One of Australia's most revered indie-pop artists, The Lulu Raes, have just announced tour dates and their dreamy and infectious new single 'Can't Run No More' – produced by the band themselves and mixed by Dylan Adams (DMA's, Skegss, West Thebarton). We had a little chat to find out more about them.
What was it like to perform at one of Australia's biggest music festivals – Falls Festival?
It was awesome. To play our own set, pack up, and then walk five minutes to go watch King Gizzard or Toto was incredible. To see great bands inspires us to up our own live shows.
Where did you draw inspiration from while writing 'I Can't Run No More'?
The song is about the idea of running from a feeling, because it may be uncomfortable. Ultimately, you won't every get away from any emotion or feeling that is true to you, you need to confront it and accept it. Writing this song was definitely cathartic, it was part of processing of accepting some particularly uncomfortable personal feelings.
Tell us about your experience sharing the stage with bands like Skeggs and DMA'S?
Like I mentioned earlier, watching great bands with killer live shows is really inspiring and can change your perception on your own performance. You need to see what makes a show go off from the view of a fan and a music lover, and just enjoy that feeling, because really the love of music and performing needs to be there at the core of it all. DMA's and Skeggs definitely gets you excited, and makes you want to pick up a guitar.
Who is your biggest influence as a band?
We all like different genres that mixes into the song writing. It's really broad, from Phoenix and Oasis, to Christina Aguilera and The Strokes, with a bit of Vulfpeck and King Gizz in there for good measure. I dunno if we sound like any of them, but it's what we like.
Any other surprises in store for us?
Yeah don't look now but you got a massive cockroach on your knee. Don't freak out. Seriously.
THE LULU RAES
CAN'T RUN NO MORE TOUR
FRI 17 APR | THE GRACE DARLING, MELBOURNE VIC
FRI 24 APR | THE LANSDOWNE HOTEL, SYDNEY NSW