Interview: The Super Late Night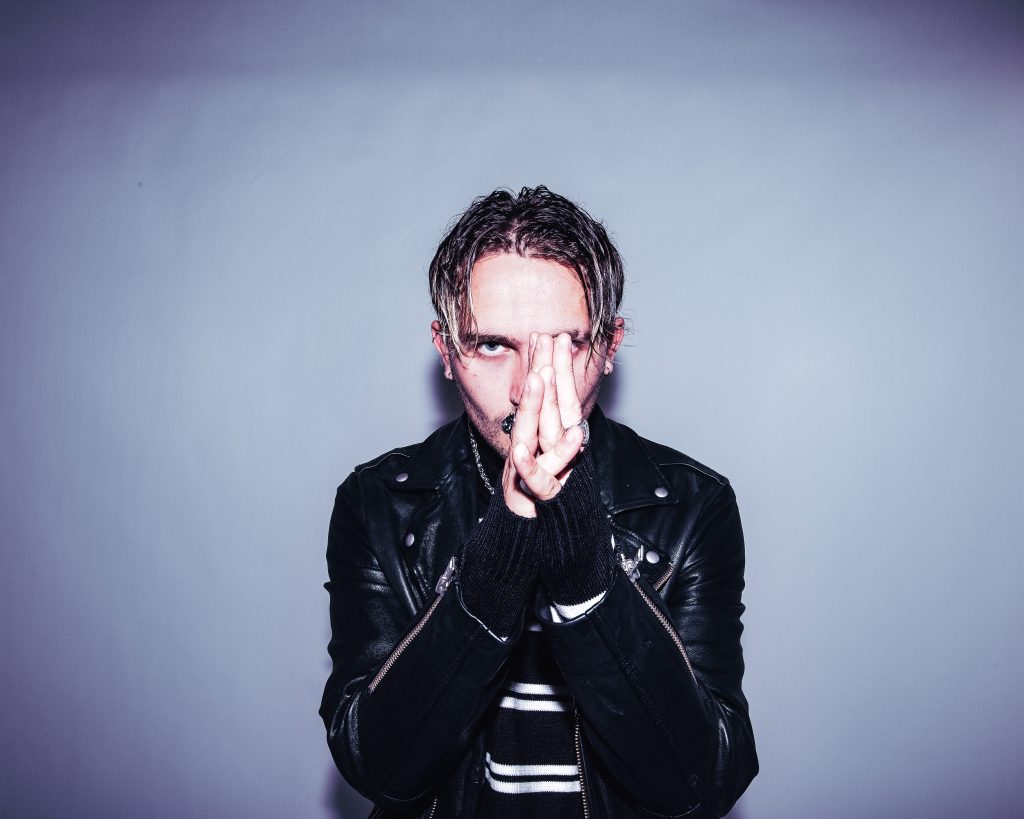 Solo project The Super Late Night has just dropped another slice of indie-infused emo-pop, with single 'Mess'. This is the Manchester-based artist's fourth single of the year, following the infectious debut release 'Honey' in May, marking himself as an alt-pop act to watch. We spoke with the man behind the magic to get the inside scoop on the origins of TSLN, his main musical influences and plans for the future!
First of all, your new single 'Mess' has just dropped, congrats! Can you tell us a bit about the meaning behind this track?
Thanks so much! So I've had this one a couple of years now in one form or another. Me, my producer George (Homefire Recording Co.) and one of my songwriting mates were in a session one night, I'd had the main hook in my notes for ages so we started with that, and by the end of the session, we had most of the song sketched out. The meaning behind the song I would say is about accepting that things went wrong and moving forwards, obviously it was born from the relationship I had just gotten out of, but as the song progressed it became more about acknowledging things as what they are and moving on, rather than dwelling on them too much.
The Super Late Night is a pretty new venture! Had you been working on music behind the scenes long before your 2020 releases, or is this something you've picked up quite recently?
It is! Well kind of, it's a bit of a long story but in short, a few of the songs (including 'Mess') I've put out this year were originally intended for my previous project. As we started putting together the collection there were a couple that just felt like they existed somewhere else, not to mention the new music I was writing was becoming more and more influenced by this new vibe we'd picked up on. So George (engineer) and I did a few sessions where we just went with our hearts and reimagined one for the sake of it. Then it all kind of fell into place, once we'd reimagined one song, more of the songs we had started to all feel like they could lend themselves well to this new sound, so we had a few serious conversations about my future and where I wanted these songs to exist, and TSLN was born. So yeah, I've been working on music for a long time from project to project, this is just another musical world I wanted to express myself within.
What kind of music did you grow up with? Have you found that your sound is influenced a fair bit by it?
I grew up on all sorts, my stepdad had this wicked CD collection when I was a kid. Each week I'd grab a few and burn them onto my iPod to listen to on the way to school, some of the first ones I remember putting on there were Black Sabbath, Robert Palmer and Bruce Springsteen, there was a lot of classic rock but also a lot of more commercial stuff like Prince and Don Henley. By the time I was in my teens I was well into the rock and metal scene after my cousin introduced me to heavier acts like HIM, System of a Down and Slipknot. There was always something endearing to me about that misfit superstar archetype. My mum has a decent record collection too, full of David Bowie and Phil Collins LPs, so I was still taking in a ton of commercial but progressive stuff. I'd definitely say it's influenced my sound, it kinda makes sense because I didn't really discover and learn to appreciate the hifi pop production stuff until I got to college, so a lot of the lyrical and musical themes probably come from those early rock influences, and the production style comes from the pop that I learned to appreciate later on.
We love the indie-infused emo pop sound you've got going on- are there any artists at the moment that you're particularly inspired by?
Being an indie-infused emo pop act from Manchester, it's hard not to say I've been inspired by The 1975, I think their ability to take influence from all over the musical spectrum and package it in a way that's still uniquely them is pretty unmatched in the current music industry. It's so easy to be convinced that you need to commit to one style, just find one thing you can do really well and have all your songs to follow a similar instrumental or structural blueprint, which I know works great for a lot of artists. But I feel eventually you and your listeners will lose interest and motivation. One of my favourite things about the current music industry is that more and more artists are really pushing to challenge themselves and their listeners and break down those genre boundaries, acts like Oliver Tree, Yungblud and Twenty One Pilots are some of my favourites doing that right now. Even well-established acts within a certain genre are doing full 180s and pushing out amazing records, Machine Gun Kelly for example, absolutely crushing it with a pop-punk album nobody saw coming. That's the kinda stuff that really excites me.
Speaking of other musicians, if you could collab with any artist (dead or alive), who would you choose?
I'd probably have to say Phil Collins, he's probably the artist I look up to the most, multi-talented, genre spanning multi-instrumentalist and producer, hits with Genesis and as an independent artist, and his work for Disney will always be some of the most moving music I've ever heard.
Finally, what's the future looking like for you- can we expect to see any new music or shows coming soon?
The future in a lot of ways is looking very positive, and in other ways maybe a little uncertain. Thankfully we're stocked with tons of new music, and all the downtime has given me a lot more time to focus on writing and producing as much as I can, which is definitely a blessing. Conversely as we all know, the live music scene has taken an absolute battering this year. We were supposed to take TSLN on the road in 2020, and we'd been rehearsing and preparing for a really long time getting everything ready before COVID hit, I suppose the good thing is that all the preparation still got done, and will still be valuable if / when we manage to get live music back up and running. I guess we're just gonna have to wait a while until we can start doing the really fun bit. If one thing is for certain though, there will be new music, I don't know if I'm allowed to say this but I'll be releasing a collection before the end of 2020. Thanks so much for having me!
Have a listen to The Super Late Night's latest single now!