Interview: The Washing Line Economy Talk Up Their Latest Single, 'Luminary'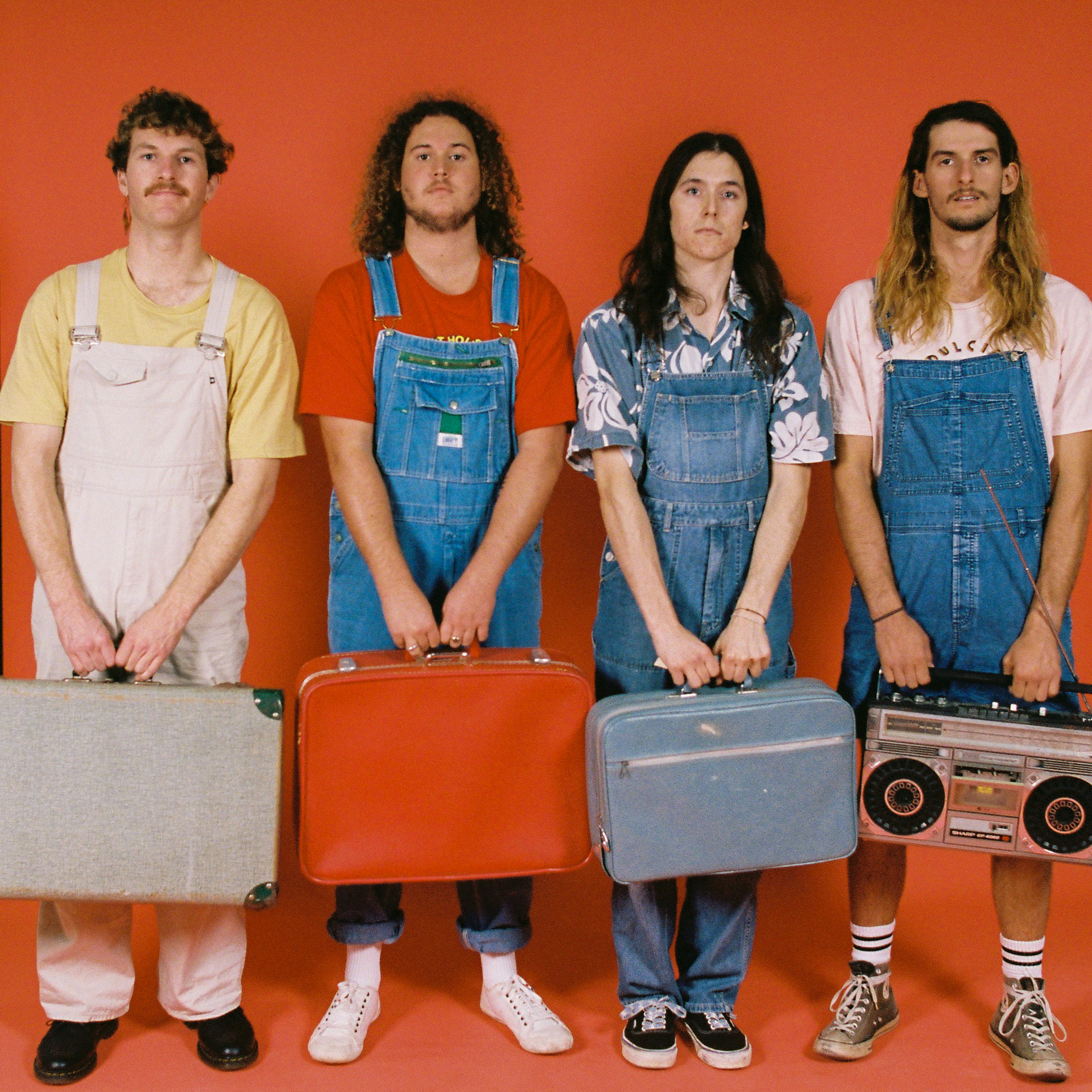 Perth-based indie-pop quartet The Washing Line Economy have returned with their glittering new single 'Luminary' – produced and mixed by Nick Ireland (Spacey Jane, Dulcie, Butter). We sat down with Robin from the band to find out more about the new tune and more!
Congratulations on your new release! Can you tell us about the meaning behind the song?
Thanks, heaps! Luminary is basically about taking a mental step back before passing judgment on anyone. The lyrics were conceived during a frustrating university tutorial where I caught myself judging an overly boisterous person and had to remind myself that I'd been there too.
Being from Perth, WA, what do you have over there that the rest of the country is missing out on?
A few of us have been lucky enough to visit other parts of Australia but haven't experienced much of the other states. In saying that, the native ecosystems we have over here on the west are pretty inspiring. Our beaches, temperate forests and desert landscapes are all pretty brill.
With the unpredictability of times as it is, what have you lot been doing in your downtime to keep the creative flame alive?
We've been super lucky over here with only a few gigs and a tour being cancelled, so we've been jamming a whole heap, mixing and mixing and mixing our latest release and listening to heaps of the new local releases coming out of Perth.
Who would you say has had the biggest inspiration for your collective sound?
That's a super hard one, haha. We're constantly trying to evolve our sound, so our inspirations are also continually changing. So the best I can do is give you one from each of our phases so far, haha. Early – Mac Demarco, 'Supply & Demand' – Djo, Next release – Crumb.
Can you tease us of any near-future plans?
Most definitely! Our next single will be accompanied with a music video that we put a whole heap of effort into, including hiking our music/staging gear 10kms, haha. It'll be out mid-Sept, so keep an eye out. Also, I guess we've already announced our EP, so better tell you about that. 'Charles Bonnet' is a six tracker that is our most cohesive to date and is dropping on October 22nd!
Luminary is available now, everywhere.