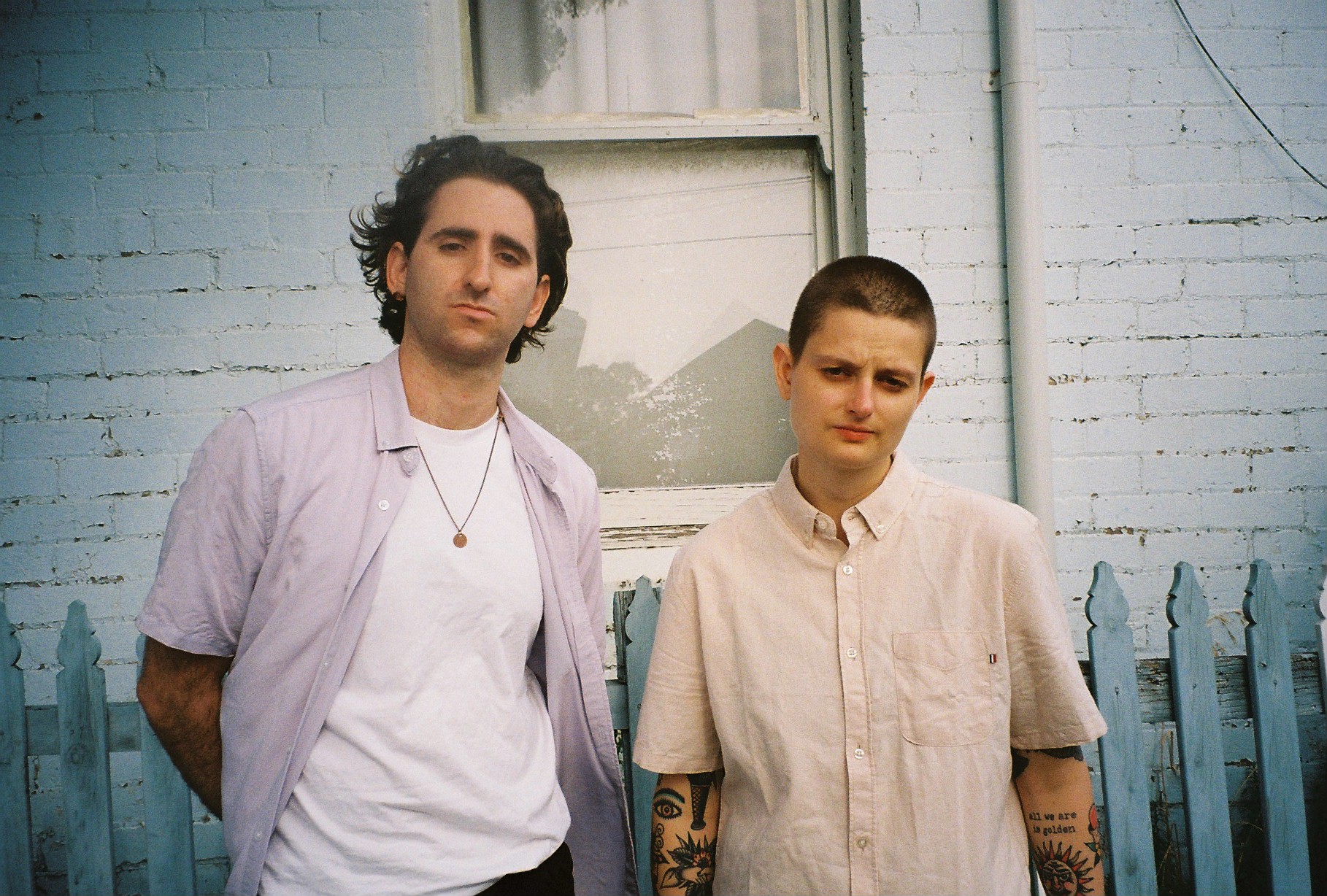 Melbourne-based indie-rock duo, Trace Decay, have just revealed their stellar and aptly titled new single 'Sad Dance' – produced and mixed by Edvard Hakansson (IV League, Jack Grace) and front man Jordan De Pas, and mastered by Malcolm Besley of Northeast Party House. We had a chat with the duo to get the low down on the new single, influences and what's next.
Your new single 'Sad Dance' definitely has an emotional story behind it. Can you tell us what it's about?
It's definitely got some emotional undertones throughout the track with the whole premise based around someone who is feeling pretty jaded about life. It's written in a tongue and cheek manner though, which definitely lightens the overall mood of the track.
Sad Dance was written by me (Jordan De Pas) at a time when I was pretty burnt out on people & just doing things in general. I'd just moved to Melbourne from Brisbane with a bunch of emotional baggage (less than my actual baggage) and had begun studying at RMIT. All of a sudden, I was thrust into many social situations I had to navigate through – most of which I thoroughly enjoyed however, it was taking a toll on me both mentally and physically. So, one day I came home after a failed day in the studio feeling pretty dejected and ended up writing sad dance in a couple hours. It was a semi joke/ therapeutic process to start with but ended in something we're really proud of!
What was it like to play sold out shows in your hometown?
Technically Melbourne isn't our home town and since Trace Decay's beginnings in 2018, we haven't played in either of our home towns (Perth & Brisbane).
We did play a sold out show for one of our previous single launches at The Gasometer Hotel in Collingwood/ Melbourne. It was super high energy and so much fun. Our live bassist Nic had never played bass prior to the gig and learned all the songs in the weeks leading up to it which was super impressive! We got to play a bunch of new songs as well which will be coming out later this year, but more on that later.
Who is your biggest influence?
Biggest influences would be The Cure, Wild Nothing, Warpaint, Beach House & Blink 182 (cause obviously).
How did Trace Decay form?
Trace Decay started off as a side project/ joke when I had just moved back into my parents' house after a break up. I had been writing and performing both locally and internationally as an electronic music producer and was beginning to fall into a rut. I had written our second single 'Passivity' a few months prior to moving home and upon re-listening I thought I'd just try writing a few more ideas which eventuated into our debut single 'How Did It Come To This'.
I moved to Melbourne in 2018 and started studying which is where I met Jeri. After she heard one of the Trace Decay tracks on the radio she hit me up and was like 'Yo I'm the drummer in the band now' and I was like "ok sure". The rest is history!
What else can we expect from Trace Decay this year?
We've got another single lined up for release in the near future which is a little departure from our usual stuff but wanted to show off a different side to Trace Decay – we think you will enjoy it J.
We are also in the process of finishing up our debut EP which will have 5 brand new tracks for you all. So, 2020 will be our biggest year in terms of new music releases and we can't wait to show everyone what we've been working on so hard behind the scenes