Interview: Tripsitta Talk About Their Latest Single, Becoming QUBE Finalists And More!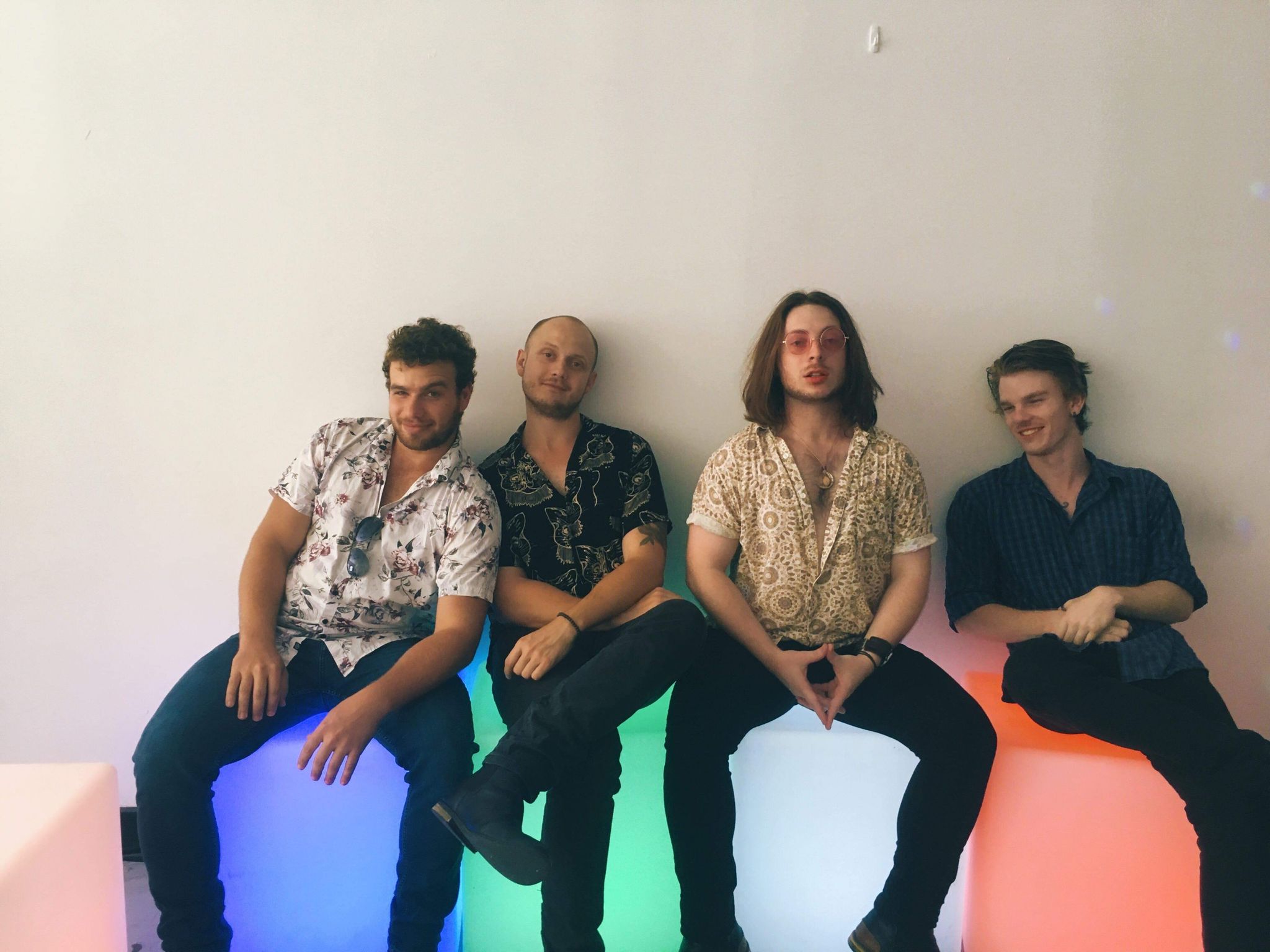 If you haven't had the chance to catch Tripsitta out in the valley yet, you're missing out big time. Tripsitta are a Brisbane based psychedelic punk rock outfit with energy that is simply bursting at the seams. Recently their single 'Change' was chosen to be a finalist in the annual Brisbane City Councils QUBE Effect. I caught up with half of them, Jack and Andy to talk all about it.
Tell us about the QUBE Effect, you just played a show, what's it all about, the new song, everything!
Jack: Alright, let's do the first question, so QUBE is a program run by Brisbane City Council, they do it every year, and we were accepted as one of the finalists for it and basically what happens is you send in a song and say "hey we wanna do a music video for this song" and if your picked as a finalist they help you direct, produce, edit, and release the music video. For a couple of months they promote it with the other 29 acts and the one with the most votes wins. Then there's awards for best video, original composition, best performance, cultural award etc with different prizes for each.
Andy: We picked our song 'Change' and its an anthem we've written for people who go out to different community events,  protests and assemblies such as the women's march, the Black Lives Matter movement and some of the newer climate protests that were going on pre covid. It's talking about how people can come together and help to change perspectives and ideas within our community and within our society as a whole. It shows that getting out there and making an appearance etc can really help change things on a larger scale.
Jack: …The music video! So Andy came up with the idea of doing different subjects through time so we expanded upon that idea and added all this extra stuff. So it starts with this one news anchor from the 40's with a very backwards mentality about war and thinks war and he gets zapped through different time periods and he sees different perspectives and how things change over time.
The video shows lots of imagery from the past… peace rallies in the 70s, and in the 40s about the war, then you get to today's peace rallies and peoples takes on them, for example the Black Lives Matter movement and how that  would be taken very differently 50 yrs ago because of the white australia policy. The character's perspective doesn't change the whole time until he gets zapped in front of the band where they're playing this big rocked out performance.  He gets blown out of his seat and knocked unconscious but he wakes up a better man if that makes sense. After that you see someone else from the 1940s in the same chair and the chair acts  like this continuous perspective changing chamber. So eventually everyone ends up in the same place, and everyone's mind changes eventually, and that people now are making that change happen.
So how can people vote for you, and why should we vote for you, convince us in one sentence
Jack: Okay to vote for us, you need to go to the link (provided) and watch the video, make sure you like it obviously first and then there should be a little blue bar above it that says vote, click that and it will come up with that 'are you a robot' captcha , if you are, just click it anyway. If you're a robot, AI, no worries, every vote counts.
Andy: To put it simply: song, very very good, you like, vote now.
Okay, where do you see yourselves a year from now, because this time last year we were in the midst of the Covid-19 pandemic and it all doesn't seem that long ago
Jack: In a year from now, I'm thinking new songs, an EP release – releasing! Don't put too much pressure… Also the 'Waste' music video will be totally out by then 100%, I know everyones waiting for that. Two music videos a year then that's too much stress, unless we pay someone else to do it. I would really like to hit some triple j/unearthed plays also some more 4zzz, they've already played us, ticked that box but more of that would be awesome. Maybe our first festival if Covid does not keep doing its thing.
We're gonna talk about merch for a sec, bands have started getting a bit more creative making things like hot sauce and such, if you were to make an obscure piece of Tripsitta merch what would it be? 
Andy: Rolling papers.
Jack: I was gonna say bongs but … how bout baby bibs.
Andy: Portable pop up hot box session tent. Covered with the Tripsitta logo all over it so when you're at a festival, you pop up your little Tripsitta kahut, you find a space, you get your mates around and keep partying.
Jack: Or Gumboots …. Hand sanitiser. Just make it purple/
Andy: Maybe a terry towel bucket hat if I can convince the others.
Parting words?
Jack: I could say so many bad things but I know this is gonna be seen by human beings … and robots, so vote for us, we're nice people and we love you.
Andy: I'm gonna make a petition to the council to make it mandatory that shorts should be a thing for QLD daytime shows because I just did a show in full jeans and I have some serious complaints.
You can vote for Tripsitta and their music video for 'Change' here https://woobox.com/y8u9ws/gallery/wgVsbaBi70k
Tripsitta socials
https://www.facebook.com/TRIPSITTABAND
https://www.instagram.com/tripsittamusic/