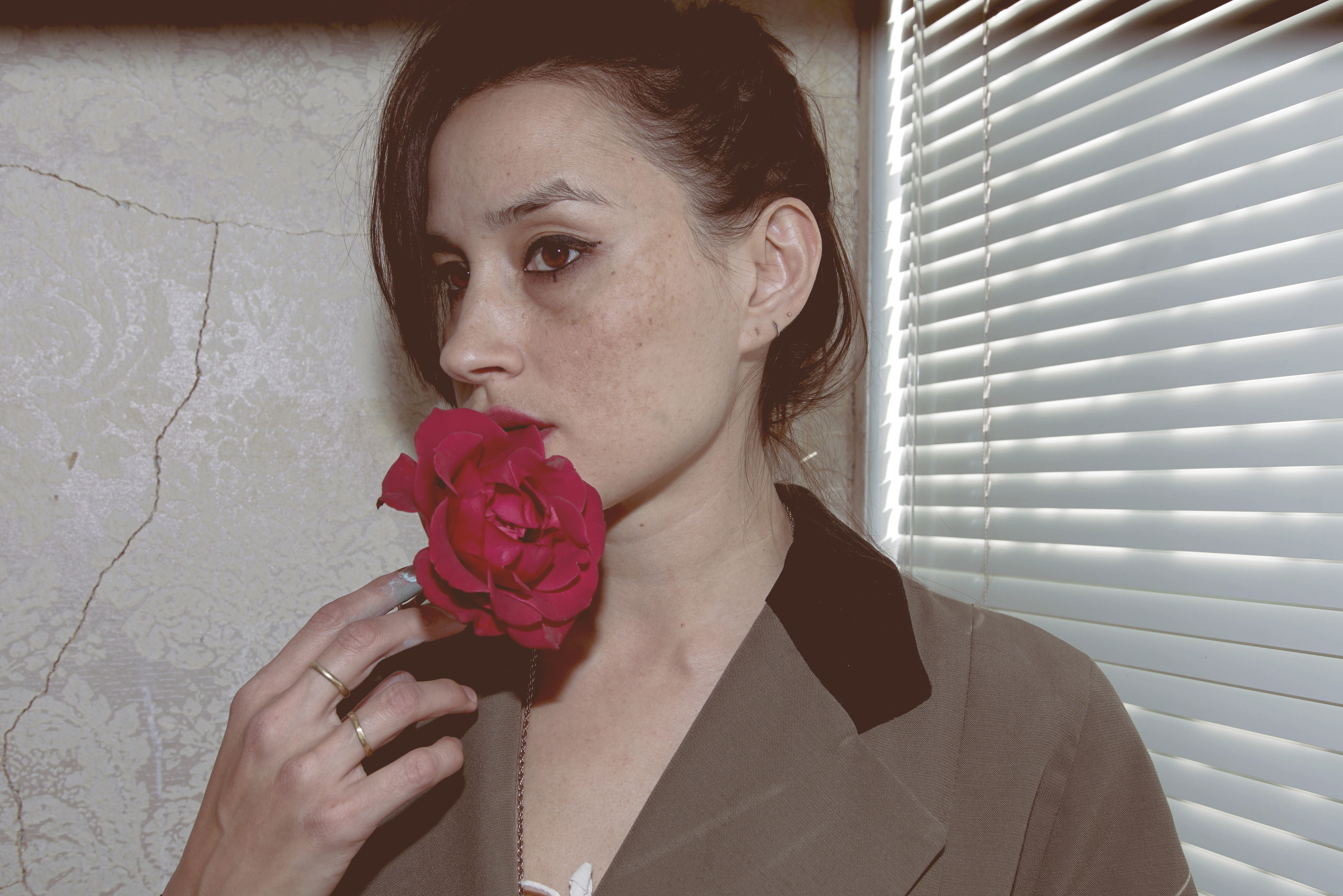 We were lucky enough to have a chat with Theresa Wayman; frontwoman of Warpaint, who has recently taken on a solo project that goes by TT. Something that has slowly been in the works for years, the album—titled 'LoveLaws' and set for release on May 18—touches on Theresa's life as a mother, how being on the road so much affects her and the struggles that being a touring musician can have on your romantic life.
Hey Theresa, how's 2018 been for you so far; I can imagine it's been pretty busy?
Yeah I've been really, really busy for sure. I don't think I've ever been this busy before. The last two weeks I've been doing a lot of press, and before that I had been preparing for TT and Warpaint shows, and now I'm in Singapore on tour with Harry Styles. So there's a lot going on right now, but as soon as the album comes out things should calm down. And I'm just so excited to finally be releasing my own album so it all feels worth it.
This album is something you've wanted to do for around 20 years right?
Yeah, literally. I've been dreaming about this for so long, and I just think that it's been so long that my influences for this album come from way back in the day when I was a teenager. So I think that it creates an atmosphere and evokes emotion more than being an intellectual album.
Was there any particular reason you waited so long to do this?
I mean mostly since I started producing my own music and teaching myself how to do that, I've also been so busy with Warpaint which has been really full on. So it has definitely taken a push to record my own album in my down time. Our tour schedule is pretty rigorous, and when you come off a tour, you need a couple months out to just do real life stuff, especially when you're a parent. So over the time of the past three or four Warpaint albums I guess I've just been figuring out how to make time for working on my own material and how to produce what I have imagined in my head. So it all just adds up and takes time.
That definitely makes sense. And you played the majority of the instruments on 'LoveLaws' too didn't you?
For the most part, yeah. I had friends who came and collaborated with me, but I was able to choose what works for me and what doesn't, and I had such a great time with it. After collaborating and working with the girls (Warpaint) for so long, it feels so liberating to be able to do whatever I wanted.
I was going to ask you about that actually; it must feel like such a jump going from a collaborative outfit to being able to do exactly what you want in your own time.
Yeah, and it was so great not having the time pressure with this project. With Warpaint I feel like we were always under pressure time wise to get an album out. We'd have to set a specific release date and we'd need to make sure that we were ready for that date. And then there was the factor of paying for studio time and other people's time, and just always having to monitor that we weren't going over budget. I just feel like those factors shouldn't be involved in the process of making art; for me anyway. Some people thrive off having strict deadlines and having tight time constraints, but personally I feel like those pressures get in the way. So with this project I've been lucky enough to have the luxury of being able to decide when I want things done, without putting huge amounts of pressure on that.
This process has also made me rethink how I want to approach the next Warpaint album. I mean, I know so much more about the recording process now, which I'd love to be able to incorporate into the next album. I think that allowing ourselves to taking our time figuring that all out is something that we'd definitely be able to do.
We're on a new label now too, and they're not pressuring us to rush and get something out, and they've told us that they'll be there for us when we're ready. So I'm really excited about this new journey with them.
That must be such a nice feeling being able to work with a label that has that attitude and isn't just trying to pressure you to release material when you're not ready.
Yeah, it's awesome. They know that everyone is going to be happier if they let us do what we need to do to make the best album possible. I think that's what's so great about indie labels, in my experience they don't seem to put unnecessary pressure on artists.
I can imagine that would definitely make for a nicer recording experience. I also wanted to talk to you about the themes that are present throughout the new album; you touch on the complexities of womanhood, motherhood and life on the road. How important was it for you to include these in the record?
I found myself thinking and wondering about all these things, and trying to figure out how to reconcile these different aspects of my life that don't necessarily go together. I'm a mum, so meeting someone in a romantic way or introducing new people into my life is very tricky, and I needed to come to terms with that. I'm also on tour a lot, so if I meet new people while I'm in a different city, I can have fun with them for a few nights, but where does that really go? It takes way longer than that to form a proper connection or decide if you'd actually want to move for that person, so that's another hard aspect of touring.
I mean, I'll meet someone and think we have a connection, but I'll have to move on to another city and I'll find myself constantly thinking about that person, and it feels like torture in a way because you know there's no way you can see them. It's kind of frustrating; and I feel like I'm a real romantic person too so if there's any opportunity for romance I want it or I can't stop thinking about it.
So I started trying to figure out how to turn this album into something that was just about me and my emotions as opposed to focusing it on anyone else. It ended up being such a cathartic and liberating experience. I feel so excited about what is happening in my life right now, and I don't feel the need to pursue or try to understand all these things as much.
'Loveleaks' is out May 18.