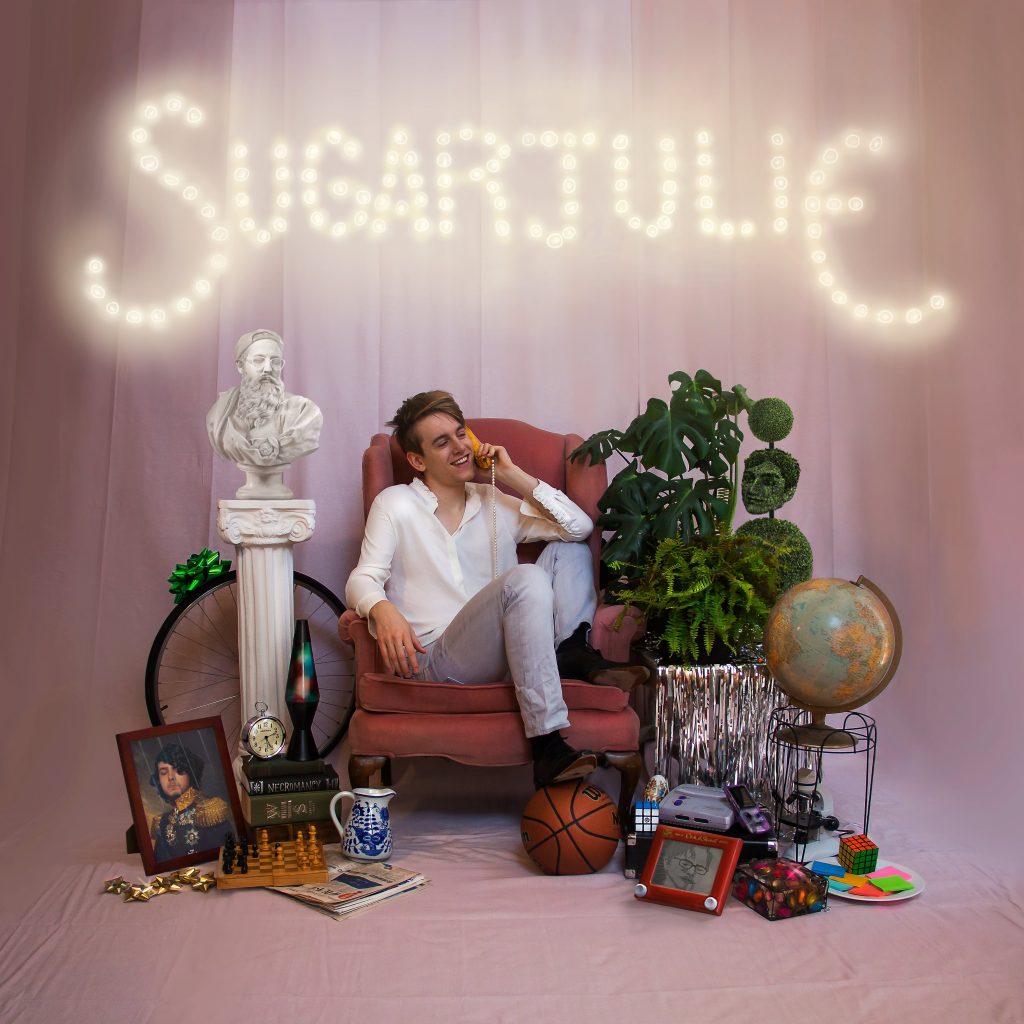 We recently came across 'Sugarjulie', the debut album from Valice, an upcoming alt-rock band hailing from Austin, TX over in the US. After listening to their eclectic catalogue of tracks we knew we had to learn more about these guys! We caught up with them to have a chat about who they are, what they've done and what they're hoping to do in their future, check it out below.
Let's go back to the beginning! How did you guys meet, where'd the name come from, was music something you had always wanted to pursue?
Ricci (lead, vocals) had written a number of songs and released a solo album previously, and was looking for some members to help him perform those songs at local gigs in Austin. A mutual friend put me (George, bass) in touch with him, and they played a gig in a church basement, where James (drummer) was performing with another band. We recruited him immediately. When we needed a bigger sound, I called in Alex (baritone guitar), a former bandmate from a previous group. When we were all in one place, David (keyboards) materialized mysteriously, announcing in a crystalline voice, "The prophecy is complete." The name, Valice, is Ricci's last name. We tried a few different names out early on, but Valice was simple and memorable. All of us have some degree of formal music education, and finding this group has given us a chance to really focus on music as a career rather than as a hobby.
What and who has been the most prominent inspiration behind your music so far?
It's hard to pin one influence down, but if we had to choose, it would be The Beatles. Their extensive catalogue consistently pushed the envelope and allowed them to express themselves in an absurd number of styles. A lot of bands have a distinct "sound" that is consistent across all of their songs, but we really strive to never tread the same ground we've already explored.
What was the writing process like for 'Sugarjulie'? You've got an impressive 11 tracks on there- how long did it take to create them all and polish up the final product?
A number of the songs had been sitting around in Ricci's head for years, while others were barely a riff before we got into the studio. For example, Guarantee was a guitar part Ricci had been playing for years, whereas Valparaiso was a jam that occurred days before we entered the studio, and we finished the lyrics as we were sitting down to record it. As it was our first record, we wanted to start off with a bang. We brought a lot of different material to the table and recorded over half of the tracks across two sessions in-studio. The rest of the songs were recorded at home. As soon as we had finished tracking everything out (over the course of about 2 months), the pandemic struck and we went into quarantine. It was a blessing in disguise, because it meant we could focus exclusively on the album for months at a time. I was the primary producer at home, though everyone contributed as we honed the album into something cohesive.
So, what are your plans for the rest of 2020 (as unpredictable as it may be), any new music following up or potential shows on the horizon?
We're in the process of editing our first music video (for 'Julie, Pt. 2') to be released later this month. Unfortunately, it's looking like live shows are likely off the table for the rest of the year, but we are also planning a series of virtual shows for this winter. We may also have the opportunity to get into our studio (shout-out to 5th Street Studios in Austin) and record some fresh songs for everyone.
Finally, looking to the future- do you have any 'bucket-list' things you'd like to achieve as a band one day?
The one big thing all of us desperately want to do, as soon as it is feasible again, is to go on tour. We love Austin and playing locally, but we would give basically anything to be able to cross an ocean or two and meet our new fans abroad. We definitely intend to keep pumping out new material as well; we would like to be known as a prolific band that continues to deliver exciting new albums regularly.
Have a listen to the 'Sugarjulie' album now!