Interview: Vinyl 45 Chat About Their Vibrant New Single, 'Night Rhythms'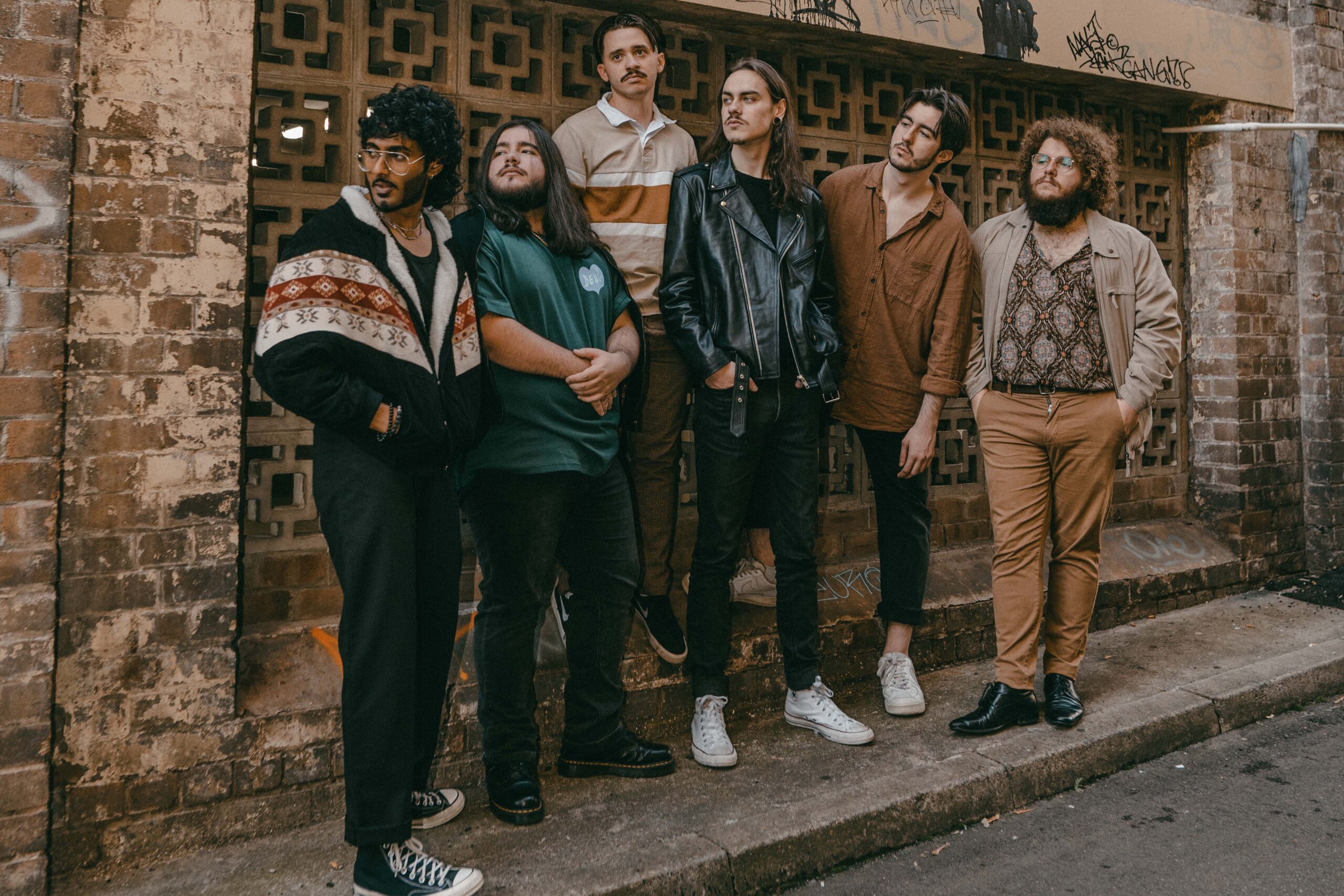 Dharug/Western Sydney-based neo-funk/rock band Vinyl 45 has unveiled their energetic new single 'Night Rhythms' – produced by the band's own Aaron Gunawickrema and co-produced/mixed by Rick Austin. We had a chat with the band to get to know more about the new release, writing techniques, live shows and more!
Congratulations on your latest release 'Night Rhythms'! What are the plans to celebrate the single?
We've got a string of show dates around NSW to promote the single starting with Kelly's On King on the 29th Sep, and then a bunch of gigs in October at venues like Oxford Art Factory, Sydney Olympic Park, and our launch party at The Bridge Hotel in Rozelle. Our launch party is gonna be a special night so if it's one gig you want to catch us at, it's The Bridge Hotel on the 7th of October.
You've got a stack of live shows coming up! What can fans expect from one of your shows?
Fans can expect to be treated to some funky tunes that'll get them grooving! Along with having lots of energy, a rollercoaster of emotions and a killer performance from us.
What is your most memorable live performance to date?
We had a blast supporting the legendary Bassist Doug Williams at the Lazybones Lounge, Marrickville. The crowd's energy was electric, and we had a blast. It's truly an evening I won't forget.
Along with this, the first Bridge Hotel show where we sold out the place was definitely memorable and it's where we really hit our stride as a band! The crowd loved it, the energy was immaculate and were keen to be doing it again.
How do you balance out rehearsing as a band, along with writing music and of course maintaining general balance across life?
We make sure we rehearse at least once a week, with most of our practices being quite lengthy, we designate a bit of time to pitch and work on new ideas. A lot of our personal lives also revolve around music, so you will often catch us mucking about just for fun.
How do you approach writing music as a band, and how was the process of writing 'Night Rhythms'?
Typically, writing usually comes about from something as small as a simple lick or riff that we then build upon till we get something with potential. Sometimes one of us will have a fully formed idea ready then we can just add a little Vinyl 45 magic to make it shine.
Thank you for your time to chat! Any final words you'd like to leave readers with? 
Stream 'Night Rhythms' in your car, in the shower, at pubs, clubs, your sneaky links, wherever you want really and just imagine how much better it'll sound when you come to see it live! Big gigs coming soon so get hyped!
VINYL 45
TOUR DATES
FRI 29 SEP | KELLY'S ON KING, EORA/SYDNEY NSW
SUN 1 OCT | SYDNEY OLYMPIC PARK, EORA/SYDNEY NSW
SAT 7 OCT | THE BRIDGE HOTEL, EORA/SYDNEY NSW
FRI 13 OCT | OXFORD ART FACTORY, EORA/SYDNEY NSW
SAT 9 DEC | THE FACTORY THEATRE, EORA/SYDNEY NSW