Interview: Whatever, Forever Chat About Their Latest Single, 'I Need You More Than You Know'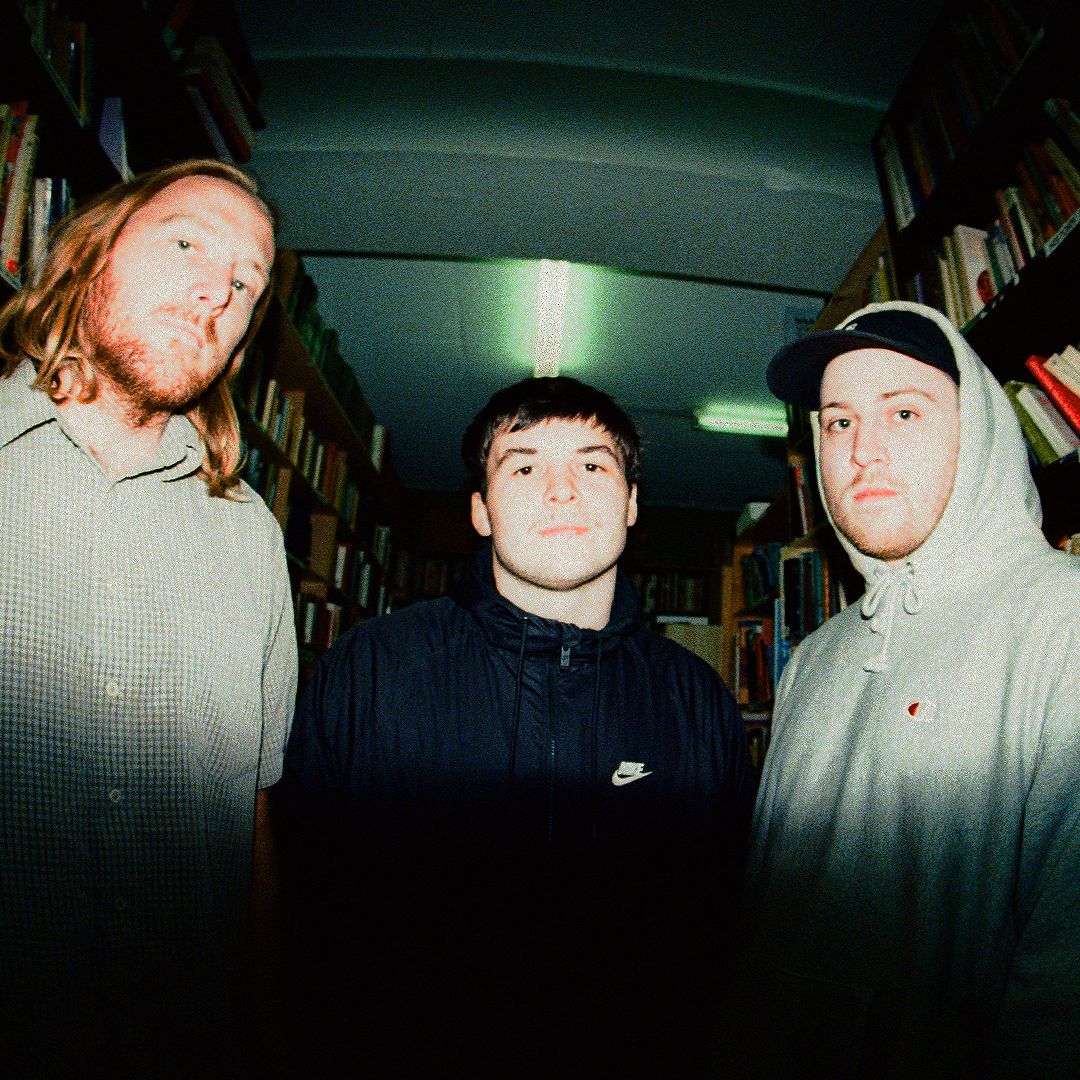 Western Sydney's, Whatever, Forever brings a post hardcore/punk soundscape with latest single 'I Need You More Than You Know,' a song about friendship and staying young at heart. Mixed and mastered at 'The Brain Recording Studios' in St Peters, Sydney.
"Holding onto an old friendship, regardless of growing up. It's about just keeping together, staying young at heart."
Previously the band have toured and shared the stage with the likes of Turnstile, Casey, Movements, Hellions, Hundredth and Sleep Talk, just to name a few. Chas Levi, Jack Rudder and Nick Adams make up the trio and are making their presence known in the scene now more than ever and have promised a lot more to come following this single, including an EP currently in the works.
First off, can you tell me a little bit about the band, who you are and what kind of music you play?
We are a band from Sydney and we pretty much play a loud, sad, sort of melodic hard– actually I couldn't really say that to be honest.
I don't think genres should even be a thing anymore, it's just all so blended now.
I fully agree, you just can't label it.
Congrats on your latest single 'I Need You More Than You Know.' What is the meaning and inspo behind it?
It's a friendship based song to be honest. It's written from the perspective of Nick, the other vocalist and guitarist–oh I didn't answer that question before, there's three of us; I'm Chas, I play guitar and sing, Nick also plays guitar and sings, and Jack plays bass. We pretty much share the role of writing stuff around, but this one was written by Nick entirely. It's about some good mates he's had since he was really young and obviously their still great friends. Probably written through the lockdown perspective and  just really not wanting that to end, holding on to an old friendship, regardless of growing up. It's about just keeping together, staying young at heart.
I love a good friendship based song, since usually the forefront of most songs are about romantic love or breakups.
Yeah, for sure! It sort of ties in with the rest– it's part of an EP we're going to release pretty soon. We just want to write songs that are fully relevant to us and we didn't want to worry about the angle and the context. Obviously to write a song, you really gotta be feeling something so whatever came up was worth it so I guess that was our own prerequisite!
What's the most important takeaway you have from creating music like this?
There's definitely a few, I feel like it comes in streams. One in particular is the live one, it flips all the others on its head. Playing live changes the perspective on even the music we wrote because people may react differently to sections. Certain verses might be really resonating with the crowd and they're just verses to me. I find that sort of starts a spiral of thought about how lucky I am to be in this position. It's so important, I remember being a kid and being angry, not really understanding stuff and being pissed off and realising that it's easy to put that anger here, never having known to even put it somewhere. As you grow up you put other feelings and emotions into it because you know it's gonna work and it always does. It's a game of cat and mouse, it's never easy.
What kind of music is inspiring you guys these days?
Off the top of my head I have to say Deftones, it's sort of odd, I know Rudds and I are pretty old Deftones fans, and when we were kids we got onto it, like a lot of people our age bracket have, but Nick never went down that road and didn't know Deftones at all. Me and Rudds had to spend a really long time getting him to understand it cause he just didn't get it, but out of nowhere it just clicked and now it's his favourite band. We all really appreciate the elements and composition that come with the band because they do it heavy, they do it with conviction and it's so well done. It's hidden too, that's the other thing. And I think that's something we've all talked about alot especially when we were writing this EP.
Linkin Park is another massive one. I feel like lockdowns have done it to a lot of people. I don't know about you but I sort of went backwards in time and tried to go back and find stuff I loved when I was a kid. Linkin Park are way better than I thought they were at the time. I thought they were so good then but now I realise they were actually so fucking good and probably so good that I didnt even notice that Whatever, Forever is just me trying to do Linkin Park stuff. I've personally also been loving weird stuff through the lockdown like RadioHead and Massive Attack.
You guys from Western Sydney slash the mountains, yes?
Yeah, Blue Mountains, yes!
That place has a bit of my heart, I used to live there in Katoomba.
Oh no way really! We're down in Springwood, well I don't live there any more but I lived there the past 6 years, and I was in Katoomba all the time, that's awesome! So you fully get it then?
I totally get it. What is the scene like there, is there anything that really stands out or makes it special in your opinion?
For sure! It's definitely not in a conventional way, it's a very special place because it's so quiet and the creativity there seems to be– god it's so hard to put into words isn't it? There's nothing going on up there for either of our bands, all the stuff we do is away from there but there's something so special about it. Recording or any practices we did was in Sydney and we'd always have to finish a tour and do a massive overnight drive from Melbourne or something and drop everyone off all around Sydney and we'd have to go heaps far west home and get home later than everyone, but it was always worth it. I call it my childhood home really, Nick's still up there as well but we live in a lot of bush so I just found that, without even realising it, it would do a lot for being able to write stuff.
It's pretty tranquil out in the bush.
Yeah! And you know that not much is going on there, you know that everybodys just doing their best, trying to exist in the beautiful place they're in, and not trying to run a race. You know what it's like, it's so different being in Sydney where everyone's all business here, it's all time and money and up there it's sort of just like "How do you feel? What speaks to you today?"  And I feel like being in that environment is a lot more organic for writing stuff. It's definitely the best case scenario.
I know you said you had an EP coming out, what else is on the horizon for you guys?
To be honest, I'd love to just play a show, just one, that would be really good. Because we're in the middle of it at the moment, it's just to get the EP out smoothly and not feel like we could've done more. For me personally it doesn't even feel real. Technically we're just an online thing. There's nothing really real that we're doing at the moment. Of course you can sit down and try to write music and you know there's somewhere it can go– and that's something I should never take for granted, but at the same time I'd definitely love to do something that sorta goes; "yeah this is what we do, this is real, this actually exists."