Interview: Zachary Leo Chats About This Latest Single, 'Pretty Girl'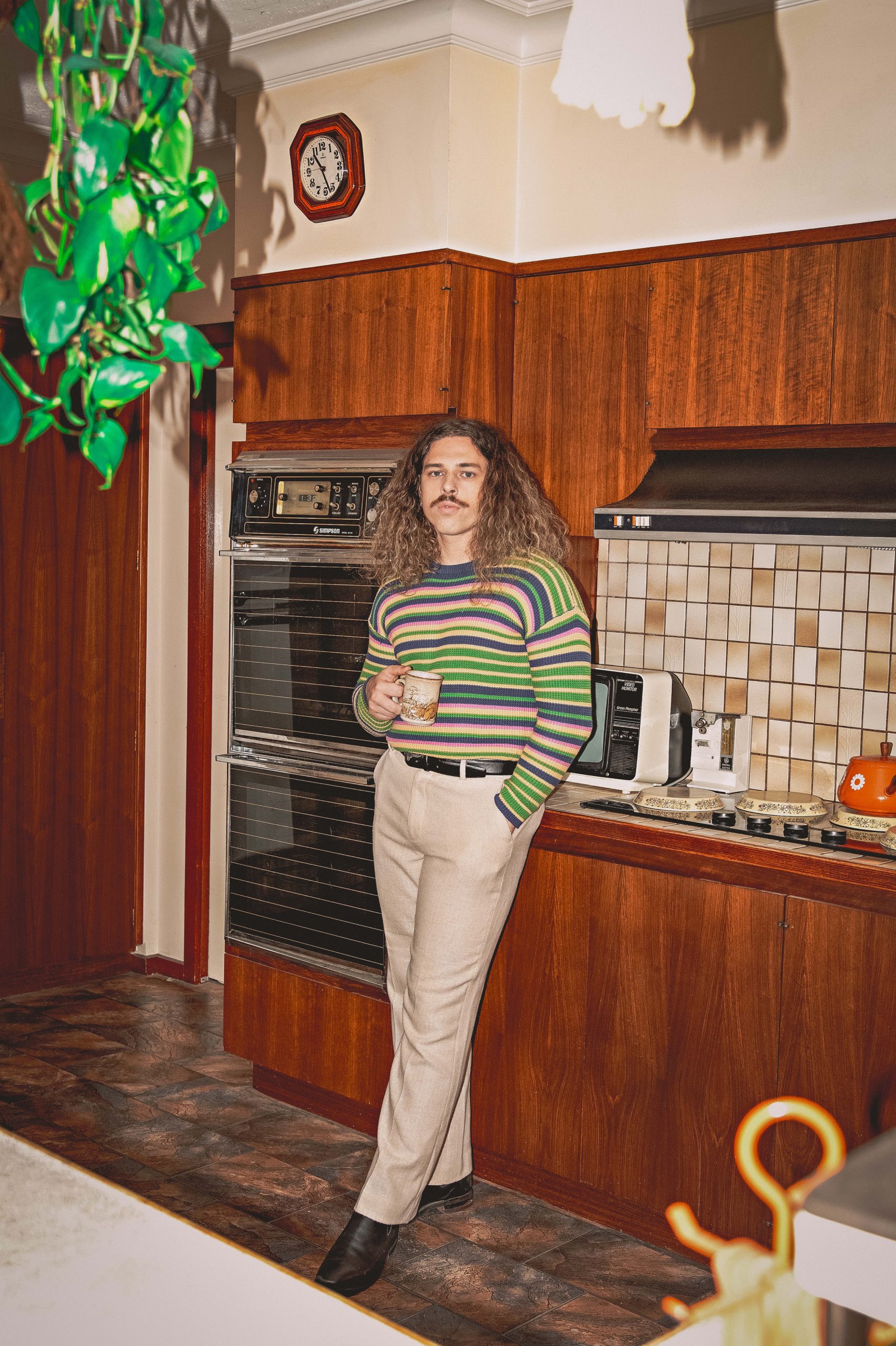 Naarm/Melbourne-based funk-pop artist Zachary Leo has just revealed his poised new single 'Pretty Girl' – produced and mixed by Tobias Priddle and mastered by Pieter De Wagter. We sat down with Zachery to find out more about the single.
Congratulations on the release of 'Pretty Girl' – what's the celebration plan now that it's out?
To be completely honest, not a whole lot, I have been going crazy with the preparation for the single, so maybe a 10-minute break and a coffee to celebrate and then straight back to it.
What do you think has changed from this single, to your initial track 'Lay You Down' in 2019?
So much, it's actually crazy! I think 'Lay You Down' was a song I wrote to see if I could write pop songs and from there, I have slowly edged closer to that funk sound that is now starting to show itself. I think meeting my producer Tobias Priddle last year was also a big catalyst for me writing the music I am right now. He was the first producer I had met that understood me and could hear what I was trying to do with my music and just encouraged me to kind of go 100% with it. I think my next batch of songs really shows the outcome of that, 'Pretty Girl' being the first taste.
How did you first get into music?
For as long as I can remember I had wanted to be a rockstar or something along those lines. I used to come up with my own little songs which were usually made-up lyrics to video game instrumental themes or something of that nature, but I have always been crazy about music since a very young age. I think my first memory of being completely consumed by music was when Dad used to play Blood Sugar Sex Magik by the Red Hot Chili Peppers on cassette in his station wagon. He would have played that album every car ride, back to front, I knew all the songs (except the swear words) and it was my favourite thing ever, that made me crazy about music and it's still my favourite album of all time.
What's your favourite instrument you have at home?
I recently bought a PRS Silver Sky in Roxy Pink, which has been getting a fair bit of love over the last month or so, but I think my most precious instrument is my 78' American Fender Strat. I bought it from a second-hand guitar shop when I was 15 and have used it on every single Zachary Leo song I have ever recorded, and every single Zachary Leo show I have ever played up until this point in time. I recently had it serviced too, so it's sounding out of this world at the moment.
You've supported some incredible artists! What are some of your favourite memories from the gigs?
I think my favourite experiences from playing shows with other artists is meeting incredible people and making connections through music. I think it's a really unique and special thing that music does. My most treasured memory was probably supporting Thirsty Merc a few years ago. I had listened to them as a teenager and they had been one of my favourite bands, so that was a pretty surreal experience, I still remember every minute of it. They were so lovely and incredibly talented.
What can fans expect to see from your live shows?
My session band and I give absolutely everything we have to every show. You can expect a huge sound, lots of fuzz and wah guitar, and plenty of boogieing. It is extremely encouraged.
Finally, I see you're a big Richmond supporter. Who's your favourite player? And if it's Dusty, who's your second favourite player?
Hahaha, yes, I am a Richmond tragic, and as much as I love Dusty (who doesn't), I think Marlion Pickett would be my favourite player, I just think his story is incredibly inspiring and he's also one of the most gifted players I have seen. Also, a lovely and humble person off the field.