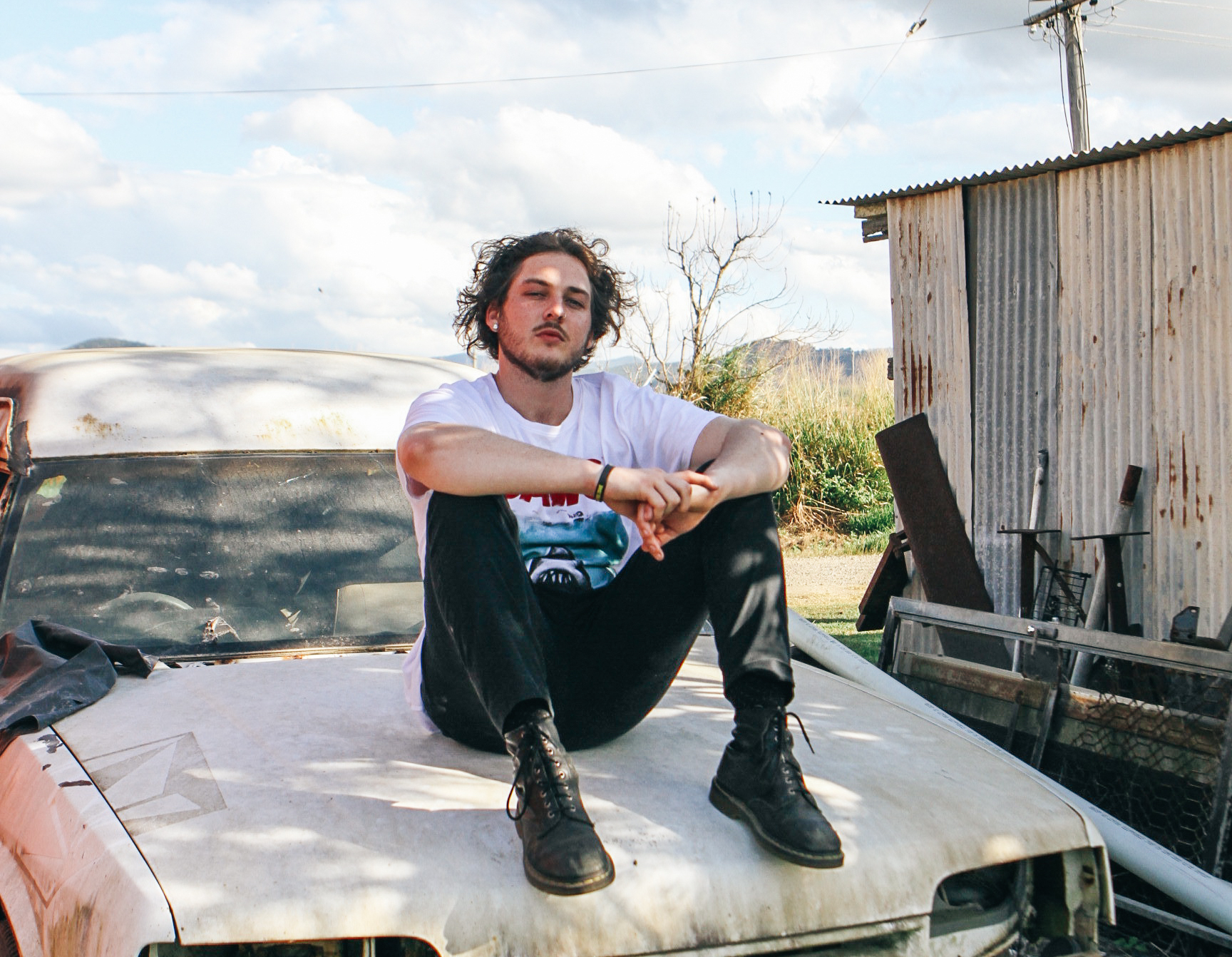 Sydney-based alternative hip-hop artist ZEKIEL has just unveiled his striking new single 'Skipping School' – produced and engineered by DREXL (Robert Conley and Jack Gray) and mixed by Cam Bluff (Amy Shark, Allday).
Can you talk about the themes behind 'Skipping School'?
'Skipping School' is really just about a girl who had too much power over me. She arrived in grade 8 and she was in most of my classes. We became friends and everything, but she was just so much cooler than me. I knew it, everyone knew it. I would follow her like a lost puppy, facing rejection and heartbreak a few too many times to admit. But I was persistent and keen. In hindsight it's terribly embarrassing but I suppose it worked out fine for me, the man whose job it is to write songs.
"She the new girl on the block
She do eagle/millie rock
It's a mission just to tell her that I love the way she looks"
The line "She do Eagle/Milly Rock" is about how she would be the coolest person in any room, in any era.
The 'Eagle rock' was a song/dance from 1971 by Daddy Cool and Milly Rock is another song/dance made in 2015 by 2 Milly. One being a rock song and the other being a hip-hop track. It was just a little nod to how she would be cool in any era.
This is an outstanding follow up to your previous single 'Writing Away'. How did you spend your time in between releases?
Thank you. I really felt like I had to switch it up between 'Writing Away' and my follow up single. I really knuckled down after 'Writing Away' and started song writing full time. Busy with exploring genres and sub genres, I wanted to break down the walls between them. I wanted to show the diversity of my sound yet showcase my song writing and storytelling. So, since last year in August, I've been writing like a madman and for the last 6 months I've either written or recorded a track in my bedroom/studio every single day.
Do you have any guilty pleasures or features about you that not many people would guess?
My guiltiest pleasure is falling deeeeeeep down the rabbit warren of YouTube. I know I shouldn't be sitting here watching a mini-series on Icelandic serial killers or learning about the 7 dragons of middle earth but hey, everybody has their own guilty pleasure.
You've worked with the likes of Thelma Plum, Jack Gray and Cosmo's Midnight. Do you have any funny stories from these times?
So Jack Gray is my day 1. He was my first music homie that I worked with regularly and we really hit our stride together. I have a million and 1 funny stories about JG but I don't know how appropriate they are right now. 
Working with Thelma was amazing, such a sweetheart and fun as hell. She's smart and she's always got new ideas, so it's good to bounce off her.
Now the boys from Cosmos Midnight are just genuinely good people. I met them at 50 songs in 5 days, they were so cool. Easy to vibe and work with, I mean they were late every day to the studio but so was I, so no complaints there. That was a great camp. Now I can't wait for the APRA SONGHUBS on the Gold Coast in September. It should be a lot of fun.
Who would you say has had the biggest impact on your life? Be it an artist or family member or someone close to you.
My mum. 100%. She means the absolute world to me. She gave up so many opportunities throughout her life so that her kids could live a better one. She stuck by us and made sure we never went without anything. We were always clothed and fed and put through school. As 1 of 6 kids, I still don't know how she did it as a single mother. Without her, physically, mentally and most certainly LITERALLY, I wouldn't be here.
When do we get to see a live ZEKIEL performance?
SOON, I promise. I'm really eager to start playing shows more regularly. We have some pretty exciting announcements to make over the next few weeks, SO STAY TUNED.