Isotopes Face Fears with Provocative New Single 'Die Alone'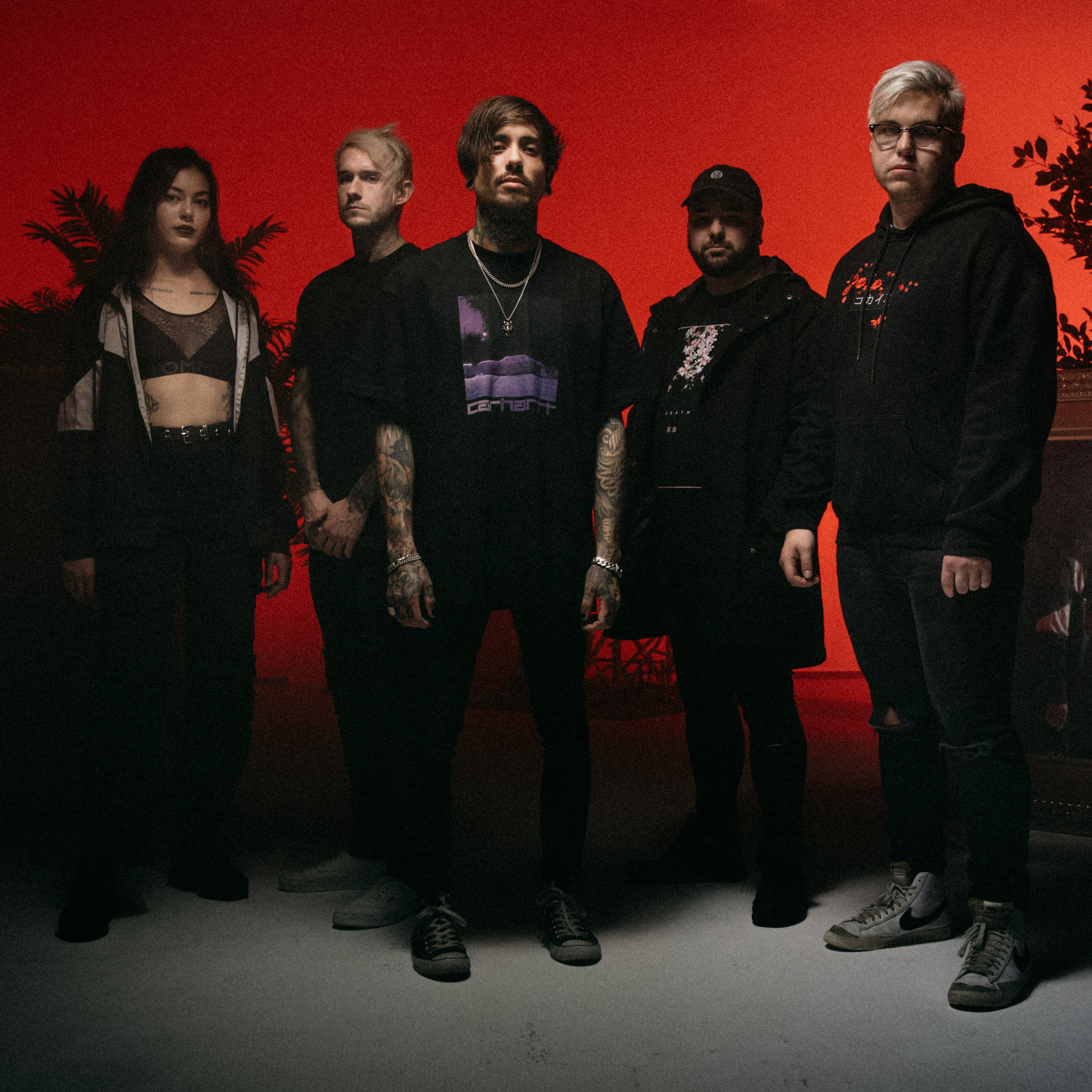 Sydney melodic hardcore outfit Isotopes is a force to be reckoned with that every heavy music fan in the country should know by now. The five-piece delivers an exciting new taste with each release and their ever-developing sound is met with adoration from established radio hosts, media groups and artists alike. Having toured domestically and internationally alongside acts such as Sienna Skies, Windwaker, Ocean Sleeperand The Brave, it's no surprise that they have been turning heads in the local heavy scene. This success continues with their latest single Die Alone – released Friday 13 August – produced by Stevie Knight (Stand Atlantic, Yours Truly) and mixed by James Paul Wisner (Paramore, Underoath).
The provocative new single premiered on triple j Unearthed's TOPS program on 9 August and had a spin on triple j's short.fast.loud program with Joshua 'Redbeard' Merriel on 11 August. Delicate keys and strings dance about the track before being spearheaded by frantic drums and picked guitar melodies layered with jarring heavy riffs. The brooding groove of the verses with rapped-sung vocals changes gears for a fast and beefy segue to a big catchy chorus of grungy drops and soaring vocals. Desperate screams introduce a brutal breakdown of airtight instrumentation for a huge finale that is sure to ring in your head long after the song ends.
Isotopes have always been about expression and honesty, both things that encompass the gloomily passionate Die Alone. Showcasing a blend of emo, pop punk and metal with aspirations of dipping into alternative rock, the band is breaking ground as a refreshing underdog in what can be an oversaturated genre with their own flavour of emotive punk. Die Alone is as emotional and confronting lyrically as it is musically, addressing personal struggles such as depression and crippling self-doubt, with an unsettling but powerful accompanying video – brought to life by Colin Jeffs of Ten of Swords Media Collective – which premiered via Dreambound.
"Die Alone is about the constant state of wandering into the deepest and darkest parts of your mind," says frontman Justin Miller of the song. Miller discusses his past fear of drug addiction and suicidal tendencies in the lyrics and questions if he is doomed to be forever alone in the fight against himself, a harrowing but relatable tale of self-sabotage that plagues the best of us. While these are things that can be hard to hear – whether from ourselves, a loved one or a hero – they must be spoken about in order to get the support needed to overcome such struggles and ensure a safe and healthy headspace.
There are bands who impress and delight, then there is Isotopes. The Sydney quintet has made momentous strides since their inception with a diverse range of styles and important messages in their music. All signs are showing that the band has a very promising future ahead of them and we are excited to see the next step they take in their creative journey.
If you or someone you know is struggling, please seek help from the following sources:
Lifeline
13 11 14
Beyond Blue
1300 22 4636